Stemness and maintenance of CD4+ regulatory T cell (Treg) responses in homeostasis, inflammation and ageing
---
Dr Rahul Roychoudhuri
No more applications being accepted
Funded PhD Project (UK Students Only)
---
About the Project
CD4+ Regulatory T (Treg) cells are rare immune cells with powerful immunoregulatory functions. Loss of Treg cells results in lethal inflammation, while defects in their function are associated with autoimmunity and allergy. Treg cells also suppress immune responses in cancer. There is intense scientific and translational interest in exploiting the powerful functions of Treg cells but efforts to do so have thus far been disappointing - harnessing Treg cells to treat disease remains a major outstanding challenge for the field.
A majority of Treg cells develop in early life, but maintenance of Treg responses is required throughout life to prevent lethal inflammation. Maintenance of Treg responses is also critical to efficacy of Treg-targeted therapies, including Treg cell therapy and tolerogenic vaccines. While much is now known about how Treg cells develop, we lack a framework for understanding how Treg responses are maintained.
In many tissues, cellular populations are maintained by quiescent stem cells which self-renew while giving rise to shorter-lived progeny. We have recently found that a critical characteristic of stem cells – quiescence – is required for Treg cells to be maintained over long periods of time.
This research will test the hypothesis that long-lived Treg responses are hierarchically organised, with quiescent self-renewing progenitor cells giving rise to shorter-lived functionally active progeny. It will define molecular mechanisms by which quiescent cells are maintained and how these can be manipulated to improve therapy.
For more details about the lab, see: http://roychoudhurilab.org/
---
Funding Notes
Apply using the following link:
https://bbsrcdtp.lifesci.cam.ac.uk/available-studentships
You must select the project, which is a BBSRC iCASE studentship details of which are found here:
https://bbsrcdtp.lifesci.cam.ac.uk/available-icase-projects
https://bbsrcdtp.lifesci.cam.ac.uk/files/media/18icase_project-details-roychoudhuri.pdf
---
References
BACH2 drives quiescence and maintenance of resting Treg cells to promote homeostasis and cancer immunosuppression.
Grant FM, Yang J, Nasrallah R, Clarke J, Sadiyah F, Whiteside SK, Imianowski CJ, Kuo P, Vardaka P, Todorov T, Zandhuis N, Patrascan I, Tough DF, Kometani K, Eil R, Kurosaki T, Okkenhaug K, Roychoudhuri R. J Exp Med 2020 217 (9).
A distal enhancer at risk locus 11q13.5 promotes suppression of colitis by Treg cells.
Nasrallah R, Imianowski CJ, Bossini-Castillo L, Grant FM, Dogan M, Placek L, Kozhaya L, Kuo P, Sadiyah F, Whiteside SK, Mumbach MR, Glinos D, Vardaka P, Whyte CE, Lozano T, Fujita T, Fujii H, Liston A, Andrews S, Cozzani A, Yang J, Mitra S, Lugli E, Chang HY, Unutmaz D, Trynka G, Roychoudhuri R
Nature 2020 583 (7816): 447-452.
IRF4 instructs effector Treg differentiation and immune suppression in human cancer.
Alvisi G, Brummelman J, Puccio S, Mazza EM, Tomada EP, Losurdo A, Zanon V, Peano C, Colombo FS, Scarpa A, Alloisio M, Vasanthakumar A, Roychoudhuri R, Kallikourdis M, Pagani M, Lopci E, Novellis P, Blume J, Kallies A, Veronesi G, Lugli E
J Clin Invest 2020 130 (6): 3137-3150.
Regulation of regulatory T cells in cancer. Stockis J, Roychoudhuri R, Halim TYF. Immunology 2019 157 (3): 219-231.
The transcription factor BACH2 promotes tumor immunosuppression.
Roychoudhuri R, Eil RL, Clever D, Klebanoff CA, Sukumar M, Grant FM, Yu Z, Mehta G, Liu H, Jin P, Ji Y, Palmer DC, Pan JH, Chichura A, Crompton JG, Patel SJ, Stroncek D, Wang E, Marincola FM, Okkenhaug K, Gattinoni L, Restifo NP
J Clin Invest 2016 126 (2): 599-604.
BACH2 represses effector programs to stabilize T(reg)-mediated immune homeostasis.
Roychoudhuri R, Hirahara K, Mousavi K, Clever D, Klebanoff CA, Bonelli M, Sciumè G, Zare H, Vahedi G, Dema B, Yu Z, Liu H, Takahashi H, Rao M, Muranski P, Crompton JG, Punkosdy G, Bedognetti D, Wang E, Hoffmann V, Rivera J, Marincola FM, Nakamura A, Sartorelli V, Kanno Y, Gattinoni L, Muto A, Igarashi K, O'Shea JJ, Restifo NP
Nature 2013 498 (7455): 506-10.
For a full list of publications, see: http://roychoudhurilab.org/publications/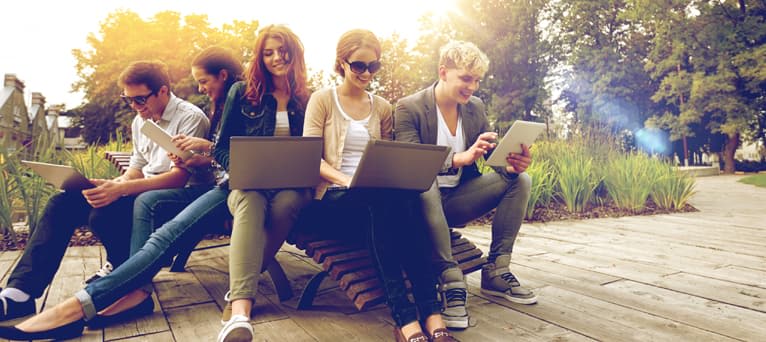 Search suggestions
Based on your current searches we recommend the following search filters.
Check out our other PhDs in Cambridge, United Kingdom
Check out our other PhDs in United Kingdom
Start a New search with our database of over 4,000 PhDs