Tackling Fake News and Misinformation on Social Media through System Designs (Advert Reference: RDF22/BL/MOS/CHAN)
---
Dr T Chan
No more applications being accepted
Competition Funded PhD Project (Students Worldwide)
---
About the Project
Social media has become one of the primary channels through which individuals consume news. However, the participatory nature of social media means that news from official sources competes for attention with news produced by less credible sources, such as online influencers and lay users.
The lack of information vetting and open access to the platform has made social media a breeding ground for fake news and misinformation to propagate. Statistics showed that two in five (41%) UK parents had been exposed to negative misinformation about vaccines on social media (Royal Society For Public Health 2018). As we experienced in the past year, social media users had to confront a daily overload of coronavirus news and opinions offering, at times, conflicting information, leading to confusion, fear, overload, and fatigue.
Consequently, the exposure to and consumption of fake news and misinformation on social media may erode the public's confidence and participation in intervention programmes that aim to improve society's well-being. In extreme cases, misinformation and fake news can fuel hate and intolerance, simultaneously inducing fragile emotions and irrational behaviours among the impacted parties.
While an increasing effort has been devoted to addressing the above concerns, IT-based system designs have shed new light on new possibilities to counter misinformation on social media. For instance, Facebook has introduced a verified badge to confirm a page's authenticity or profile it intends to represent. The conversation concerning the use of IT-based system designs has begun to sprout in academia as a new direction to halt fake news and misinformation (Kim and Dennis 2019, Moravec et al. 2020). However, further exploration is needed to understand the nature of fake news and misinformation and the effectiveness of IT-based system designs in dealing with such situations.
Accordingly, this project aims to examine fake news and misinformation on social media through understanding their nature and testing the effectiveness of IT-based system designs in combating them. The project has two main objectives (RO):
RO1: To understand how and why fake news and misinformation is consumed and shared via social media and their impacts on individuals' belief systems and behavioural variations
RO2: To evaluate the effectiveness of IT-based system designs in combating fake news and misinformation on social media
To this end, this project is expected to answer three broad research questions (RQ):
RQ1. How do fake news and misinformation prorogate across social networks, and who are more vulnerable to being influenced?
RQ2. What are the message appeals (e.g., fear) embedded in fake news and misinformation, and how do they intertwine with individuals' belief systems (e.g., perceived conspiracy)?
RQ3. How do different IT-based system designs alter and enhance social media users' awareness of potential misinformation?
The successful candidate will propose an integrative research proposal that draws upon multidisciplinary literature from information systems/science and psychology disciplines to derive rich insights into tackling misinformation on social media. A mixed-methods approach (such as social network analysis, interview, and experiment) will be well-suited to address the above questions.
Eligibility and How to Apply:
Please note eligibility requirement:
Academic excellence of the proposed student i.e. 2:1 (or equivalent GPA from non-UK universities [preference for 1st class honours]); or a Masters (preference for Merit or above); or APEL evidence of substantial practitioner achievement.
Appropriate IELTS score, if required.
Applicants cannot apply for this funding if currently engaged in Doctoral study at Northumbria or elsewhere or if they have previously been awarded a PhD.
For further details of how to apply, entry requirements and the application form, see
https://www.northumbria.ac.uk/research/postgraduate-research-degrees/how-to-apply/
Please note: Applications that do not include a research proposal of approximately 1,000 words (not a copy of the advert), or that do not include the advert reference (e.g. RDF22/BL/MOS/CHAN) will not be considered.
Deadline for applications: 18 February 2022
Start Date: 1 October 2022
Northumbria University takes pride in, and values, the quality and diversity of our staff. We welcome applications from all members of the community.
Principal Supervisor – Tommy Chan
---
Funding Notes
Each studentship supports a full stipend, paid for three years at RCUK rates (for 2021/22 full-time study this is £15,609 per year) and full tuition fees. UK and international (including EU) candidates may apply.
Studentships are available for applicants who wish to study on a part-time basis over 5 years (0.6 FTE, stipend £9,365 per year and full tuition fees) in combination with work or personal responsibilities.
Please also read the full funding notes which include advice for international and part-time applicants.
---
References
Kim A, and Dennis AR (2019) Says Who? The Effects of Presentation Format and Source Rating on Fake News in Social Media. MIS Quarterly 43(3).
Moravec PL, Kim A, and Dennis AR (2020) Appealing to Sense and Sensibility: System 1 and System 2 Interventions for Fake News on Social Media. Information Systems Research 31(3):987-1006.
Royal Society For Public Health (2018) Moving the Needle: Promoting Vaccination Uptake across the Life Course. Report, England, UK.
Chan, T. K. H., Lee, Z. W. Y., & Skoumpopoulou, D. (2019). The Effects of Rhetorical Appeals and Moral Judgement on Intention to Participate in Social Media Firestorms. In Proceedings of the European Conference on Information Systems 2019, Stockholm, Sweden.
Chan, T. K. H., Skoumpopoulou, D., & Yu, Q. (2018). Firestorms on Social Media: Effects of Social Information Characteristics on Customer Responses. In Proceedings of the Pacific Asia Conference on Information Systems 2018, Yokohama, Japan.
Dermentzi, E. and Papagiannidis, S. (2017). UK Public's intention to engage with academia via online technologies. Behaviour & Information Technology, Vol. 37(2), pp. 120-132.
Dermentzi, E. and Papagiannidis, S. (2017). Academics' Intention to Use Online Technologies for Public Engagement, Internet Research, Vol. 28 (1), pp. 191 -212.
Dermentzi, E., Papagiannidis, S., Osorio, C., and Yannopoulou, N. (2016). Academic engagement: Differences between intention to adopt Social Networking Sites and other online technologies. Computers in Human Behavior, Vol. 61, pp. 321-332.
Ahmed, W. and Önkal, D., (2021) Managing Misinformation During Crisis: Pathways to Enhancing Digital Resilience and Mindfulness, ICDSST2021 (EWG-DSS 7th International Conference on Decision Support System Technology), Loughborough, U.K.
Editorial experiences
Chan: Guest Associate Editor at Information Technology (AJG4, IF 5.824): Special Issue on the Ethical Issues and Unintended Consequences of Digitalization and Platformization
Chan: Guest Associate Editor at International Journal of Electronic Commerce (AJG3, IF 4.300): Special Issue on the Dark-Sides of Digitalization
Önkal: Co-Editor of International Journal of Forecasting 2015-2019 (AJG3, IF 3.779 )
Grants, bidding, knowledge exchange
Preventing Online Harassment on Social Media through Reflective System Designs: A Self-Awareness Perspective (RGC/12500020, Funded by Hong Kong Research Grants Council, Award amount $646,274.00)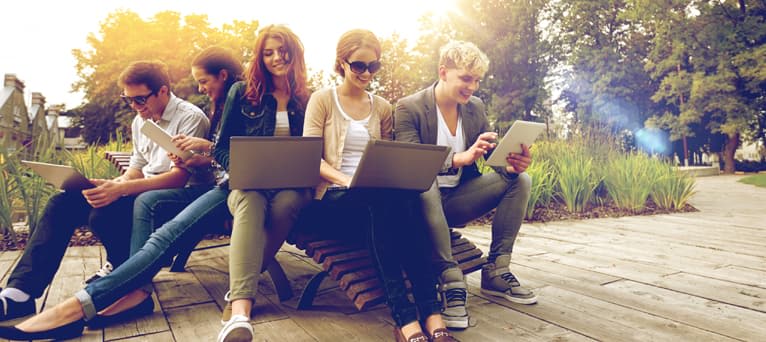 Search suggestions
Based on your current searches we recommend the following search filters.
Check out our other PhDs in Newcastle, United Kingdom
Check out our other PhDs in United Kingdom
Start a New search with our database of over 4,000 PhDs