Targeting rumen fluke-microbiome interactions to reduce methane emissions in livestock
---
Dr M Robinson

,

Prof S Huws

,

Dr Aurelie Aubry
No more applications being accepted
Competition Funded PhD Project (UK Students Only)
---
About the Project
Infections caused by parasitic helminths are responsible for >55% of livestock diseases and are a major concern for producers worldwide. Whilst it is well known that helminths secrete a range of molecules, that modulate the host immune response, to ensure their long-term survival and reproduction, we are just beginning to explore how helminths interact with, and influence, the host microbiome.
Our recent work has shown that sheep infected with the rumen fluke, Calicophoron daubneyi, have significantly higher methane emissions than those where the infection has been cleared with anthelmintic drugs. We thus hypothesize that rumen fluke directly influence the composition of the host rumen microbiome such that methanogenic species (e.g. archaea) prevail. In support of this hypothesis, we, and others, have shown that molecules secreted by rumen fluke show antimicrobial activity and can shape microbial communities in the rumen. We have recently identified a number of individual molecules, within these secretions, which have the potential for direct antimicrobial activity or to modulate the activity of microbial-derived molecules (e.g. lipopolysaccharide).
In this project we will investigate the nature of the rumen fluke-microbiome interactions and their role in methane emissions from infected livestock. Accordingly, the project has 3 major aims: 1) Identify the antimicrobial molecules present within rumen fluke secretions; 2) Test the fluke molecules on the rumen microbiome using an in vitro fermentation model; 3) Characterise rumen microbiome diversity and methane production in sheep naturally infected with rumen fluke. We envisage that determining the molecular interactions between helminth-microbiome-host will have broad implications for animal health, immunity, production efficiency and reduction of greenhouse gas emissions. This project provides an exciting opportunity to work with an internationally recognized scientific team from leading UK Institutions to gain expertise in translational parasitology and microbiome research.
We hypothesise that rumen fluke secretions directly influence the composition of the rumen microbiome leading to increased methane emissions from livestock. We will investigate this via the following experimental aims: 1) Identify the antimicrobial molecules present within rumen fluke secretions. Using a combined transcriptomics and proteomics approach we have identified several putative antimicrobial molecules in rumen fluke secretions, many of which exist as multi-member families. Here, we will exploit quantitative transcriptome datasets (for 4 developmental stages of C. daubneyi uniquely available in Dr Robinson's lab) to characterise these families and rationally select individual molecules for further testing. Candidates with conserved domains required for antimicrobial/modulatory activity (and displaying expression profiles indicative of rumen-specific roles) will be produced as purified recombinants, using our standard protocols. Shorter peptides will be chemically synthesised. 2) Test the fluke molecules on the rumen microbiome using an in vitro fermentation model. We will add the rumen fluke molecules (or live flukes) to rumen microbes using an in vitro fermentation model established by Prof Huws. The fluke molecules will be added at a range of concentrations with some tubes left as untreated controls. Methane measurements will be taken over 24 hrs and samples will be taken for quantification of volatile fatty acids, pH and bacterial, protozoal and methanogen densities through established qPCR protocols. In vitro rumen samples will also be subjected to metataxonomy analysis using primers that will amplify both bacteria and methanogens for Illumina MiSeq sequencing. 3) Characterise rumen microbiome diversity and methane production in sheep naturally infected with rumen fluke Ewes from the AFBI sheep flock (rumen fluke-infected) will be used in a field study to validate the findings of aims 1-2. Ewes will be selected on the basis of faecal egg count (FEC) for rumen flukes and assigned to one of three groups: control (FEC = 0 or +), T: affected (FEC ≥ ++) and treated with oxyclozanide (resulting removal of rumen fluke), NT: affected (FEC ≥ ++) and not treated. All ewes will also receive treatments against other parasites (worms and liver flukes). Rumen fluid samples will be obtained from the sheep to characterise microbial population diversity as described above (aim 2). Key animal performance data will also be measured throughout the study (e.g. live weight, body condition scores, feed intake) as well as methane emissions from the ewes using state-of-the-art facilities and precision grazing platform at AFBI Hillsborough.
Start Date: 1 October 2022
Duration: 3 years
How to apply: Applications must be submitted via: https://dap.qub.ac.uk/portal/user/u_login.php
Skills/experience required: We are seeking a highly motivated student who has obtained (or is predicted to obtain) at least an upper 2nd class degree in a course relevant to the proposal (biochemistry, zoology, microbiology, molecular sciences, animal sciences, veterinary sciences, etc.) with evidence of considerable laboratory experience.
Note: This project is in competition for DfE funding with a number of other projects. A selection process will determine the strongest candidates across the range of projects, who may then be offered funding for their chosen project.
---
Funding Notes
Candidates must hold a UK 2.1 Bachelor's degree or qualifications considered to be equivalent by the University.
Candidates must also be normally resident in the UK for the three year period prior to 1 October 2022. For non-EU nationals, the main purpose of residence must not have been to receive full-time education. Non-UK or Irish nationals must also have pre-settled or settled status (EU nationals) or settled status (non-EU nationals).
Full eligibility criteria: https://www.economy-ni.gov.uk/sites/default/files/publications/economy/Postgraduate-studentships-terms-and-conditions.pdf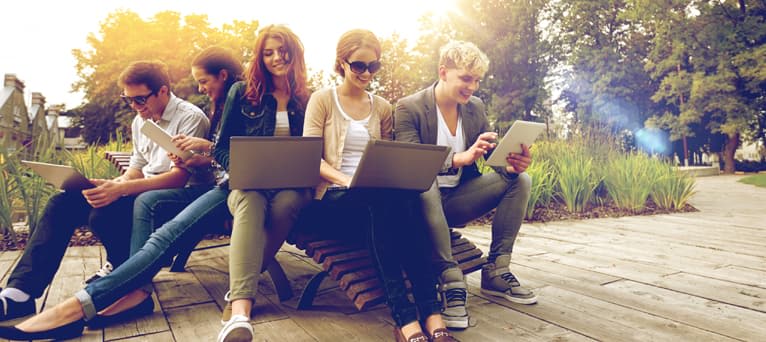 Search suggestions
Based on your current searches we recommend the following search filters.
Check out our other PhDs in Belfast, United Kingdom
Check out our other PhDs in United Kingdom
Start a New search with our database of over 4,000 PhDs