Targeting senescence to ameliorate ageing and treat cancer and other age-related diseases
---
Dr S Macip
Applications accepted all year round
Self-Funded PhD Students Only
---
About the Project
Ageing is a biological process that affects all humans. Despite the scientific advances of the past decades, the mechanisms that lead to ageing are not fully understood. Evidence suggests that accumulation of old (senescent) cells in tissues plays a critical role in the appearance of the symptoms associated with age, as well as age related diseases such as cancer, Alzheimer's, diabetes or fibrosis. Indeed, recent experiments in mice have showed that when senescent cells are eliminated from tissues, healthspan and lifespan increases substantially. Clinical trials have already started to test drugs that kill senescent cells (called senolytics), although they have many off-target effects.
Our work on senescence is aimed at (i) better understanding why organisms age and (ii) providing the basis for new treatments that could be applied to slow down and improve ageing and age-related diseases. We have been the first to identified novel membrane markers of senescence (the "senescent surfacome") that can be used to detect and selectively kill senescent cells1,2. We were one of the first to use nanoparticles to achieve this3 and next we designed an antibody-drug conjugate against senescent cells that is the first in a new class of targeted senolytics4. Moreover, we have used drugs that inhibit the formation of senescent cells to extend the lifespan and healthspan of mice and improve their cognitive functions in old age5. We are designing these and other novel targeted therapies and we are testing them in vitro and in vivo, in order to define novel anti-senescent strategies that could be applied clinically in the near future and thus improve ageing in humans.
This project will lead to a PhD in Biochemistry.
---
References
1Althubiti M, Lezina L, Carrera S, Jukes-Jones R, Giblett SM, Antonov A, Barlev N, Saldanha GS, Pritchard C, Cain K and Macip S. Characterization of novel markers of senescence and their prognostic potential in cancer. Cell Death Dis. 2014 Nov 20;5:e1528.
2Althubiti M, Macip S. Detection of Senescent Cells by Extracellular Markers Using a Flow Cytometry-Based Approach. Methods Mol Biol. 2017;1534:147-153.
3AE Ekpenyong-Akiba, F Canfarotta, B Abd H, M Poblocka, M Casulleras, ... S Macip. Detecting and targeting senescent cells using molecularly imprinted nanoparticles. Nanoscale Horizons 4 (3), 757-768
4Poblocka M, Bassey AL, Smith VM, Falcicchio M, Manso AS, Althubiti M, Sheng X, Kyle A, Barber R, Frigerio M, Macip S. Targeted clearance of senescent cells using an antibody-drug conjugate against a specific membrane marker. Sci Rep. 2021 Oct 13;11(1):20358. doi: 10.1038/s41598-021-99852-2.
5Ekpenyong-Akiba AE, Poblocka M, Althubiti M, Rada M, Jurk D, Germano S, Kocsis-Fodor G, Shi Y, Canales JJ, Macip S. Amelioration of age-related brain function decline by Bruton's tyrosine kinase inhibition. Aging Cell. 2020 Jan;19(1):e13079. doi: 10.1111/acel.13079. Epub 2019 Nov 17.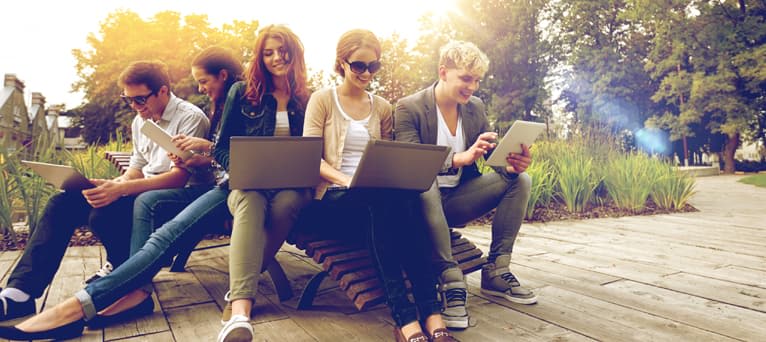 Search suggestions
Based on your current searches we recommend the following search filters.
Check out our other PhDs in Leicester, United Kingdom
Check out our other PhDs in United Kingdom
Start a New search with our database of over 4,000 PhDs