The cycling of typical marine organosulfur compounds in unexpected places (TODD_UBIO23ARIES)
---
Prof Jon Todd

,

Dr B Miller
No more applications being accepted
Competition Funded PhD Project (Students Worldwide)
---
About the Project
Scientific background
Dimethylsulfoniopropionate (DMSP) is known as a marine anti-stress compound made by marine algae and bacteria. It has key roles in global nutrient and sulfur cycling, signalling, and microbial DMSP catabolism releases climate-active gases (CAG), notably dimethylsulfide (DMS). However, DMSP is also produced by many terrestrial plants, including wheat that is farmed on >200 million hectares globally, and is found at appreciable levels in wheat rhizosphere samples.
Little is known about microbial DMSP catabolism in terrestrial plant settings and key questions remain unanswered, e.g., what microbes degrade plant-made DMSP, which pathways do they use and what is their impact on CAG production?
Methodology
This multidisciplinary PhD will address these unknowns by working on wheat cropped in East Anglia. The individual will conduct a seasonal field-study of DMSP production and cycling on wheat plantations. DMSP production, accumulation, microbial catabolism and CAG flux will be investigated at the process (using e.g., gas chromatography and autonomous DMS sensors) and molecular (using e.g., RT-qPCR) levels in/from plant tissue and soils – to explore their environmental significance.
To complement this process-led work, the PhD will conduct culture-dependent (isolation and characterisation of model organisms) and -independent microbiology (e.g., DNA-stable isotope probing) to identify microbes importing and catabolising DMSP as a nutrient in wheat samples, their biodiversity, the pathways used, the CAG liberated and how environmental changes impact these.
Finally, they will be encouraged to develop the project to their interests, e.g., to investigate any plant growth promoting effects of microbial isolates or novel DMSP cycling genes.
Training
You will join the productive and well-resourced teams of Todd and Miller at UEA, and Hopkins at PML; and will receive exceptional interdisciplinary training spanning DMSP biology, molecular ecology and microbiology, plant physiology, bioinformatics, analytical chemistry, fieldwork and in scientific writing and presentation. You will present your findings at weekly team meetings, (inter)national conferences, and in peer-reviewed scientific publications and your PhD thesis.
Person specification
We require a motivated and innovative individual keen to master a wide range of techniques within our team studying DMSP biology. You require a background in micro/biology and a degree.
Acceptable first degree subject(s) Biological Sciences.
For more information on the supervisor for this project, please visit the UEA website www.uea.ac.uk
The start date is October 2023.
---
Funding Notes
This project has been shortlisted for funding by the ARIES NERC DTP. Successful candidates will be awarded a NERC studentship, which covers fees, stipend (£17,668 for 2022/23) and funding to support the doctoral research. Excellent applicants from quantitative disciplines may be considered for an additional three months' studentship funding.

Unfortunately, no additional funding is available to assist with relocation or visa costs.

ARIES encourages applications from all, regardless of gender, ethnicity, disability, age, or sexual orientation. Academic qualifications are considered alongside relevant non-academic experience.

For further information, please visit www.aries-dtp.ac.uk
---
References
1 Todd JD, Rogers R, Li YG, Wexler M, Bond PL, Sun L, Curson ARJ, Malin G, Steinke M & Johnston AWB. (2007). Structural and regulatory genes required to make the gas dimethyl sulfide in bacteria. Science, 315 (5812): 666-669.
2 Curson ARJ, Todd, JD, Sullivan MJ and Johnston AWB (2011). Catabolism of dimethylsulfoniopropionate: microorganisms, enzymes and genes. Nature Reviews Microbiology, 9: 849-859.
3 Williams BT, Cowles K, Bermejo Martínez A, Curson ARJ, Zheng Y, Liu J, Newton-Payne S, Hind AJ, Li CY, Rivera PPL, Carrión O, Liu J, Spurgin LG, Brearley CA, Wagner Mackenzie B, Pinchbeck BJ, Peng M, Pratscher J, Zhang XH, Zhang YZ, Murrell JC & Todd JD. (2019). Nature Microbiology, 4 (11), 1815-1825.
4 Liu J, Xue CX, Wang J, Crombie AT, Carrión O, Johnston AWB, Murrell JC, Liu J, Zheng Y, Zhang XH & Todd JD. (2022). Oceanospirillales containing the DMSP lyase DddD are key utilisers of carbon from DMSP in coastal seawater. Microbiome 10 (1): 1-21.
5 Hopkins, F. E., Nightingale, P. D., Stephens, J. A., Moore, C. M., Richier, S., Cripps, G. L., & Archer, S. D. (2020). A meta-analysis of microcosm experiments shows that dimethyl sulfide (DMS) production in polar waters is insensitive to ocean acidification. Biogeosciences, 17(1): 163-186.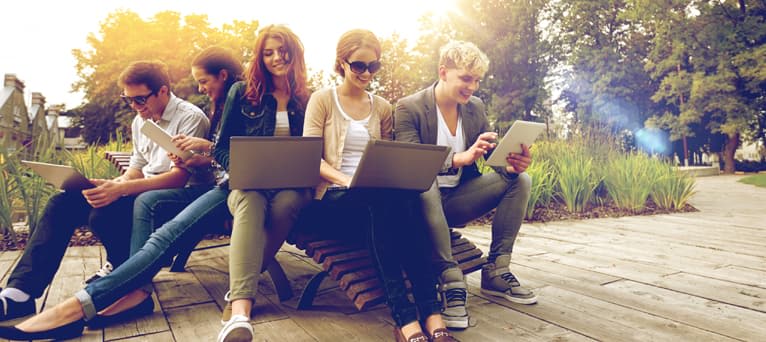 Search suggestions
Based on your current searches we recommend the following search filters.
Check out our other PhDs in Norwich, United Kingdom
Check out our other PhDs in United Kingdom
Start a New search with our database of over 4,000 PhDs