The development of Rab27 inhibitors for treatment of cancer cell invasion and proliferation
---
Dr A Hume

,

Dr B Coyle
Applications accepted all year round
Self-Funded PhD Students Only
---
About the Project
Rab27 small GTPases regulate movement and exocytosis of secretory granules in cell types including; melanocytes (melanosomes), T lymphocytes (lytic granules), granulocytes (azurophilic granules) and mast cells [1]. Rab27 deficient Griscelli Syndrome patients suffer partial albinism and immunodeficiency that results in death in infancy [2]. Recent studies found that over-expression of Rab27 correlated with increased metastatic and proliferative potential of cancer cells through secretion of exosomes from these cells [3, 4].

Thus, Rab27 regulates a variety of different physiological processes important in health and disease e.g. immune response, inflammation, allergic responses, pigmentation and cancer progression. This suggests that transient and local blockade of Rab27 function might be an effective strategy to treat these diseases. The aim of this project is to test this hypothesis by developing reagents that inhibit Rab27 function and testing their activity in affecting the invasive and proliferative activity of cancers cells, particularly paediatric brain tumour and breast cancer derived cell lines.

This will be a collaboration between Alistair Hume (Life Sciences, based in the UoN Medical School) and Beth Coyle (Medicine, based in the UoN Biodiscovery Institute) whose respective research interests are the activity of Rab27a in health and disease (AH) and tumour models, drug resistance and invasion/metastasis in cancer (particularly paediatric brain tumours [5]; BC).

The project will allow the students to undertake training in a multidisciplinary environment and obtain expertise in a range of methods including molecular biology, protein biochemistry, cell culture (including three-dimensional cell migration models), imaging, bioinformatics. More specifically the student will use bioinformatic analysis to design Rab27/effector interaction inhibitors and a fluorescence energy transfer (FRET) assay [6] to determine the effect of inhibitors on interaction and then test the effects of these on exosome secretion, proliferation and migration in cancer derived cells lines.

The students will also gain training in scientific communication in research group meetings as well as research conferences in the UK and overseas.

---
References
1) Functional implications of Rab27 GTPases in Cancer. Li Z, Fang R, Fang J, He S, Liu T. Cell Commun Signal. 2018 Aug 6;16(1):44. doi: 10.1186/s12964-018-0255-9.

2) Rab27 effectors, pleiotropic regulators in secretory pathways. Fukuda M. Traffic. 2013 Sep;14(9):949-63. doi: 10.1111/tra.12083. Epub 2013 Jun 10.

3) Exosome signaling in mammary gland development and cancer. Hendrix A, Hume AN. Int J Dev Biol. 2011;55(7-9):879-87. doi: 10.1387/ijdb.113391ah.

4) Effect of the secretory small GTPase Rab27B on breast cancer growth, invasion, and metastasis. Hendrix A, Maynard D, Pauwels P, Braems G, Denys H, Van den Broecke R, Lambert J, Van Belle S, Cocquyt V, Gespach C, Bracke M, Seabra MC, Gahl WA, De Wever O, Westbroek W. J Natl Cancer Inst. 2010 Jun 16;102(12):866-80. doi: 10.1093/jnci/djq153. Epub 2010 May 18.

5) Molecular mechanisms and therapeutic targets in pediatric brain tumors Kun-Wei Liu, Kristian W. Pajtler, Barbara C. Worst, Stefan M. Pfister,and ,Robert J. Wechsler-Reya, Science Signaling 14 Mar 2017:Vol. 10, Issue 470, eaaf7593 DOI: 10.1126/scisignal.aaf7593

6) In Vitro Fluorescence Resonance Energy Transfer-Based Assay Used to Determine the Rab27-Effector-Binding Affinity. Al-Saad RZ, Kerr I, Hume AN.Assay Drug Dev Technol. 2020 May/Jun;18(4):180-194. doi: 10.1089/adt.2019.960. Epub 2020 May 7.
---
How good is research at University of Nottingham in Biological Sciences?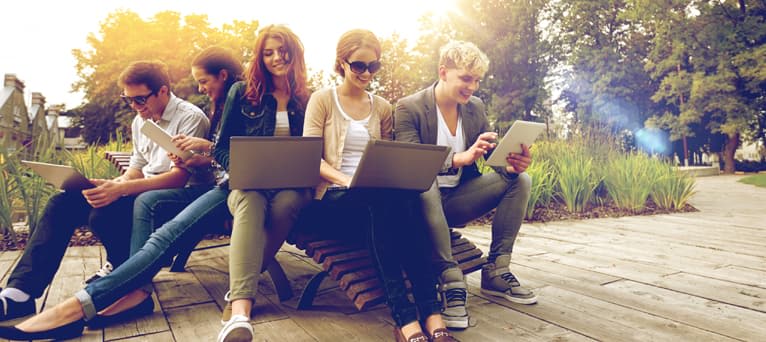 Search suggestions
Based on your current searches we recommend the following search filters.
Check out our other PhDs in Nottingham, United Kingdom
Check out our other PhDs in United Kingdom
Start a New search with our database of over 4,000 PhDs