The immune milieu of bronchiolitis and impact of bacterial lysates
---
Prof J Grigg

,

Dr Abigail Whitehouse
No more applications being accepted
Competition Funded PhD Project (UK Students Only)
---
About the Project
Background:
Overall, 33% of all UK infants will develop clinical bronchiolitis, and 3% of all UK infants will require admission to hospital for this disease . The long-term consequences of severe bronchiolitis have been extensively reported with consistent evidence that infants admitted to hospital with bronchiolitis are at greatly increased risk of subsequent asthma. First, Dumas et al, in a study of infants admitted to hospital with bronchiolitis, found that by 3 years of age, 27% had developed recurrent episodes of wheeze requiring doctor-prescribed therapy (1). Second, Valkonen et al reported that 3 years after hospital admission for infant bronchiolitis, 23% of children were being prescribed asthma medications (2). Third, Bacharier et al followed up infants with bronchiolitis for up to 6 years and found that by 24 months of age 35% of infants who had severe bronchiolitis had developed doctor-diagnosed preschool wheeze or asthma (personal communication), and that by 7 years of age 47% had doctor-diagnosed active school-age asthma(3).
While is it unlikely that this single infection causes asthma on its own, it is likely that an immaturity in immune development may in conjunction with external factors such as air pollution exposure result in predisposition to asthma which is then triggered by the specific infection in childhood.
To date the mechanisms underlying this potential predisposition are unclear, but could in part be explained by;
T cells; a reduced frequency of activated regulatory T cells (aTregs) are reported in the blood of RSV-infected infants compared with healthy age-matched controls (4).
Cytokines; reduced levels of interleukin (IL)-33, a cytokine required for Treg maintenance within mucosal tissues, is reported in nasal wash samples (4).
microbiota; an increased proportion of Haemophilus-dominant nasopharyngeal microbiota profiles during bronchiolitis is associated with an increased risk of active wheeze/asthma at 3 years(5).
dendritic cells (DCs); in an animal model of bronchiolitis, depletion of plasmacytoid (p) DCs during viral bronchiolitis is associated with failure to expand Tregs, an increased severity of bronchiolitis, and an increased severity of a subsequent asthma-like disease(5).
It has been proposed that bacterial lysates (Bronchovaxom, BV) may act on these pathways to reduce the risk of developing wheezing illnesses.
Although clinical studies suggest an effect of BV on children's innate immunity, specific mechanisms of action have not been elucidated. However, animal models suggest that oral BV treatment modulates T and dendritic cell function in the airway.
Hypothesis
Exposure of infants to a key sentinel bronchiolitis infection in infancy impacts the immune milieu of the upper airway and blood, increasing the risk of developing recurrent wheeze in the preschool period.
AIMS
·      Identify the immune cell phenotype of infants with bronchiolitis and healthy infants
·      Assess the impact of early viral infections on the cells found in the nose
·      Assess the impact of a bacterial lysate on the immune cell phenotype
Study Methodology and Design:
To test this hypothesis 100 infants with bronchiolitis and age matched controls (50 of each) will be recruited between the ages of 3 and 12 months. They will have initial baseline collection of nasal cells and blood samples alongside clinical and medical history including birth history. They will then be followed up for 24 months to assess for the development of wheezing illnesses. This will be assessed through a regular diary and parental reporting of wheeze episodes. 
To assess biomarkers of the impact of bronchiolitis on the immune cell phenotype vulnerability to air pollution, blood samples will be explored for dendritic and t-cell phenotype alongside an assessment of t-cell function, alongside expression of cytokines. Nasal samples will be assessed for mucosal inflammatory responses using multiplex assays. Nasal cells will be obtained through non-painful nasopharyngeal aspirate collection. 
As an experimental addition this study will utilise an innovative wheeze listening device as part of the objective assessment of whether the child is actually wheezing
Expected Outcomes:
Year 1
·      Development of the experimental assays and techniques and collection of the initial cohort of patients.
·      Recruitment of the healthy controls
·      Literature review of the current underpinning evidence that will form the basis of the PhD introduction
Year 2
·      Analysis of the baseline samples
·      Collection of samples 12 months post initial illness to review for changes
·      Consideration of the potential for additional projects on susceptibility to infection
·      WheezeScan use with in the patients who develop wheezing illness
Year 3
·      Collection of final samples
·      Write up of PhD and preparation for publication
Funding Notes:
The Trustees of The Medical College of Saint Bartholomew's Hospital Trust (MCSBHT) have offered funding for a research studentship, for a clinically qualified candidate to commence in October 2023, leading to a PhD degree from The QMUL Faculty of Medicine and Dentistry.
This studentship will fund a student with a clinical qualification and GMC / GDC registration at any career stage below consultant. The Studentship will cover the successful candidate's current clinical salary and will include PhD fees (at home fee rate) with up to £6000 pa for consumables. Further consumables / funding for travel may be available on application. 
vantage.
Privacy Statement – sharing personal data with HARP
When you apply to the Trust for PhD support, or at any time afterwards, where you also apply to the Health Advances in Underrepresented Populations and Diseases PhD programme ("HARP"), the Trust will share your personal information with the Directors of HARP and with the other organisations involved in that programme, namely Queen Mary University of London, City University of London, Barts Charity, Barts Health NHS Trust and East London Foundation Trust. This may involve sharing your completed application forms, including equality monitoring information, as well as your name and contact details, your CV, details of your skills, education and experience, your proposed areas of study, and other information supporting your application. Your personal data will be shared for the purposes of evaluating your application and, if your application is successful, to administer your participation in the HARP doctoral training programme.
---
References
Notice on Equality, Diversity and Inclusion:
Barts and The London School of Medicine and Dentistry aims to promote an organisational culture that is respectful and inclusive irrespective of age, disability, gender reassignment, ethnicity, marriage or civil partnership, pregnancy and maternity, race, sex and religion or belief. Moreover, it seeks to ensure that intersectionality is recognised, with explicit acknowledgement of the interconnected nature of social identities including race, class and sex, where these facets can create overlapping levels of discrimination or disadvantage.
1. Kulkarni N, Pierse N, Rushton L, Grigg J. Carbon in airway macrophages and lung function in children. New England Journal of Medicine. 2006 Jul 6;355:21-30
2. Mushtaq N, Ezzati M, Hall L, Dickson I, Kirwan M, Png KMY, Grigg J. Adhesion of Streptococcus pneumoniae to human airway epithelial cells exposed to urban particulate matter Journal of Allergy and Clinical Immunology 2011;127:1236-42.
3. Dashnyam U, Warburton N, Brugha R, Tserenkh I, Davaasambuu E, Enkhtur S, Munkhuu B, Lodoysamba S, Dashdendev B, Grigg J, Warburton D. Personal Exposure to Fine-particle Black Carbon Air Pollution Among Schoolchildren Living in Ulaanbaatar, Mongolia Central Asian Journal of Medical Sciences 2015;1:67-74
4. Harris KM, Kneale D, Lasserson TJ, McDonald VM, Thomas J, Grigg J,. Effectiveness of school-based self-management interventions for asthma among children and adolescents: findings from a Cochrane systematic review and meta-analysis. Thorax Online First: 27 January 2019. doi: 10.1136/thoraxjnl-2018-211909
5. Kotecha SJ, Watkins WJ, Lowe J, Grigg J, Kotecha S. Differential association of air pollution exposure with neonatal and postneonatal mortality in England and Wales: A cohort study. 2020 PLoS Medicine 17(10): e1003400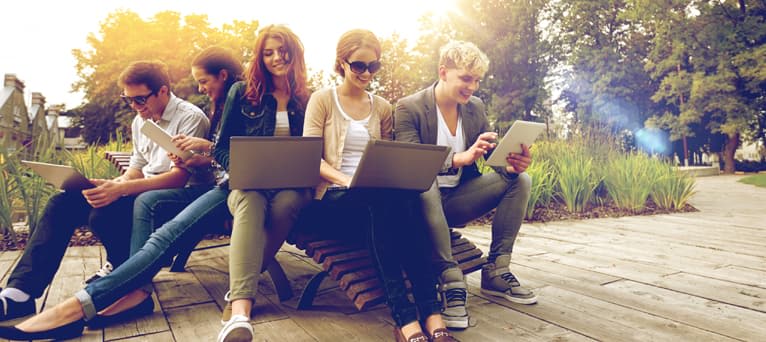 Search suggestions
Based on your current searches we recommend the following search filters.
Check out our other PhDs in London, United Kingdom
Check out our other PhDs in United Kingdom
Start a New search with our database of over 4,000 PhDs