The impact of courtesy stigma on parents of children with Tourette syndrome
---
Prof Fabio Sani
No more applications being accepted
Awaiting Funding Decision/Possible External Funding
---
About the Project
Background
Tourette's syndrome (TS) is a neurodevelopmental disorder emerging in childhood, which is characterised by motor and vocal tics. The severity of tic symptoms is typically age dependent. Tics typically reach the greatest severity between 8 and 12 years of age, and then decrease over the course of adolescence. In terms of prevalence, it is estimated that almost 1% of children aged 5 to 17 years have the condition, while between 3% and 6% of children have tics not meeting the full TS criteria.
Courtesy stigma
The life of parents of younger people with TS will also be affected socially and psychologically. Taking care of their TS children may constitute a heavy burden for parents, and legitimate worries about their children's future have a psychological impact too. Parents of children with TS may also encounter more difficulties in socialising, due to other people not wanting their company because they do not tolerate their children's symptoms and behaviour. There is, however, a factor that is very likely to negatively affect parents of children with TS further, which has never been investigated to date, namely courtesy stigma. This refers to stigma attached to people who are closely associated with individuals who have been discredited. Parents of children with problems such as autism or mental illness are often the target of courtesy stigma. This is due to a tendency to consider these parents at least in part responsible for the condition of their children. Importantly, there is abundant evidence showing that courtesy stigma may in turn lead to the internalisation of the devaluing view of others, thereby producing guilt and self-blame about the condition of one's relative. This form of self-stigmatisation of family members has been defined as affiliate stigma. We can assume that, as a consequence of courtesy stigma, parents of children with TS will also suffer from affiliate stigma. This, in turn, is likely to contribute to social isolation and withdrawal.  
Aims and Objectives
The current project aims to fill this gap in research by addressing the following questions:
How do parents of children with TS manage courtesy stigma?
Does courtesy stigma lead to affiliate stigma?
What effect does this have on their social life, both within and outside the family circle?
What are the effects on the relationship between the parent and the child?
What is the effect on their mental health? 
For informal enquiries about the project, contact Professor Fabio Sani ([Email Address Removed])
For general enquiries about the University of Dundee, contact [Email Address Removed]
QUALIFICATIONS
Applicants must have obtained, or expect to obtain, a UK honours degree at 2.1 or above (or equivalent for non-UK qualifications), and/or a Masters degree in a relevant discipline. For international qualifications, please see equivalent entry requirements here: www.dundee.ac.uk/study/international/country/.
English language requirement: IELTS (Academic) overall score must be at least 6.5 (with not less than 6.0 in writing and 5.5 in reading, listening and speaking). The University of Dundee accepts a variety of equivalent qualifications; please see full details of the University's English language requirements here: www.dundee.ac.uk/guides/english-language-requirements.
APPLICATION PROCESS
Step 1: Email Professor Fabio Sani ([Email Address Removed]) to (1) send a copy of your CV and (2) discuss your potential application and any practicalities (e.g. suitable start date).
Step 2: After discussion with Professor Sani, formal applications can be made via our direct application system. When applying, please follow the instructions below:
Apply for the Doctor of Philosophy (PhD) degree in Psychology on UCAS Postgraduate.
Psychology : Study : University of Dundee
This project is suitable for the three-year route or the four-year route as agreed with the lead supervisor.
In the 'provider questions' section of the application form:
- Write the project title and 'FindAPhD.com' in the 'if your application is in response to an advertisement' box;
- Write the lead supervisor's name and give brief details of your previous contact with them in the 'previous contact with the University of Dundee' box.
In the 'personal statement' section of the application form, outline your suitability for the project selected.
Nursing & Health (27)
Psychology (31)
Sociology (32)
---
Funding Notes
There is no funding attached to this project. The successful applicant will be expected to provide the funding for tuition fees and living expenses, via external sponsorship or self-funding.
---
References
- Corrigan, P. W., & Miller, F. E. (2004). Shame, blame, and contamination: A review of the impact of mental illness stigma on family members. Journal of Mental Health, 13, 537-548.
- Grace, R., & Russell, C. (2005). Tourette's syndrome and the school experience: a qualitative study of children's and parents' perspectives. Australasian Journal of Special Education, 29, 40-59.
- Mak, W. W. S., & Cheung, Y. M. (2008). Affiliate stigma among caregivers of people with intellectual disability or mental illness. Journal of Applied Research in Intellectual Disabilities, 21, 532–545.
- Östman, M., & Kjellin, L. (2002). Stigma by association: Psychological factors in relatives of people with mental illness. British Journal of Psychiatry, 181, 494-498.
- Rivera-Navarro, J., Cubo, E., & Almazán, J. (2014). The impact of Tourette's syndrome in the school and the family: Perspectives from three stakeholder groups. International Journal for the Advancement of Counselling, 36, 96-113.
- Stewart, S. B., Greene, D. J., Lessov-Schlaggar, C. N., Church, J. A., & Schlaggar, B. L. (2015). Clinical correlates of parenting stress in children with Tourette syndrome ad in typically developing children. Journal of Pediatrics, 166, 1297-1302.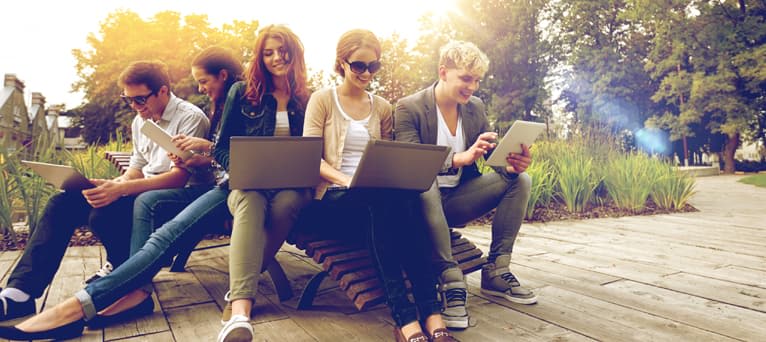 Search suggestions
Based on your current searches we recommend the following search filters.
Check out our other PhDs in Dundee, United Kingdom
Check out our other PhDs in United Kingdom
Start a New search with our database of over 4,000 PhDs