The Impacts of Phase Separation and Particle Shape on Aerosol Optical Properties Measured using Single Particle Cavity Ring-Down Spectroscopy
---
Dr M Cotterell

,

Prof J P Reid
No more applications being accepted
Funded PhD Project (UK Students Only)
---
About the Project
Applications are invited for a 4-year PhD studentship starting in Autumn 2023 as part of the EPSRC CDT in Aerosol Science. 
PhD Project Context  
Atmospheric aerosol particles regulate Earth's climate, yet their description represents one of the largest uncertainties in climate models. In particular, the interactions of light with atmospheric particles of varying shape and internal structure are understood poorly. The optical properties of morphologically complex aerosols are also important in understanding disease transmission; pathogen-containing droplets emitted during exhalation can exhibit multiple phases and understanding their optical properties is central to designing sterilisation devices that could improve public health. Liquid droplets adopt spherical shapes for which the calculation of optical properties are straightforward. However, solid particles (such as those formed through drying of aqueous droplets that contain dissolved salts) adopt a wide range of shapes that scatter and absorb light in complex ways. Particles also adopt a wide range of internal structures. For example, an aqueous particle comprised of a mixture of organic and inorganic species may undergo liquid-liquid phase separation (LLPS) and its optical properties will differ from those of a homogeneous particle. Few studies have measured the impacts of shape or LLPS on aerosol optical properties with sufficient accuracy or sensitivity to challenge optical models that describe morphologically complex particles. 
PhD project methodology 
We have developed a measurement platform for interrogating the optical properties of single aerosol particles, levitated over unlimited timescales. An electrodynamic or optical trap is used to levitate a single micrometre-scale aerosol particle at the centre of a cavity ringdown spectroscopy (CRDS) probe beam for measurements of the particle extinction cross section. Concurrent angularly resolved elastic light scattering measurements enable determinations of the particle size. We have shown that these measurements of extinction and particle size enable accurate and precise retrievals of optical properties for absorbing, non-absorbing, spherical, and non-spherical particles as they undergo changes in composition and/or phase. Our measurement platform will be exploited to determine the changes in optical properties, for aqueous particles containing atmospherically relevant solutes, as they crystallise upon drying to form particles of varying shape or undergo LLPS in response to controlled changes in humidity. These measurements will be used in combination with optical models to retrieve information on particle shape and phase. 
PhD description and objectives 
The PhD will be structured by three work packages (WPs): 
WP1: Single aqueous droplets containing known concentrations of an organic and inorganic species will be levitated at high relative humidity (RH) at which the aqueous mixtures will be fully miscible. The RH will be reduced progressively until LLPS occurs as identified by abrupt changes in extinction and angularly resolved light scattering distributions. The dependence of LLPS behaviour on initial particle size and solute composition will be studied. Comparisons of the changes in measured extinction upon LLPS with optical models will enable assessments of the water partitioning upon LLPS between the gas, organic, and inorganic phases. 
WP2: The impact of LLPS on absorption enhancement will be studied by doping aqueous droplets containing mixed organic-inorganic solutes with a light absorbing species (chromophore). The partitioning behaviour of chromophores between the inorganic and organic phases and the impacts on particle light absorption will be investigated. 
WP3: The impact of particle shape on extinction will be investigated. Changes in the measured extinction upon the drying of aqueous salt-containing droplets will be combined with optical models to infer the particle shape. 
Dr Michael Cotterell would be pleased to discuss this research project further with interested candidates.  
About the Centre for Doctoral training in Aerosol Science 
Aerosol science is crucial to disciplines as broad ranging as transmission of disease, drug delivery to the lungs, climate change, energy and combustion science, novel materials, and consumer and agricultural products. 
An aerosol is any collection of particles dispersed in a gas. The CDT brings together a multi-disciplinary team of 80 post-graduate students and academics from 7 UK universities spanning the physical, environmental and health sciences, and engineering. Our aim is to tackle the global challenges in which aerosol science is key. 
Doctoral Training in Aerosol Science 
During your doctorate, you will learn to research in diverse multidisciplinary teams, gain an advanced understanding of the core physical science of aerosols, and collaborate with industrial and public sector partners, equipping you to undertake ground-breaking research in aerosol science.  
During the first 7 months of your PhD, you will join the CDT cohort based at the University of Bristol. Core training in aerosol science, research methods, professionalism and translation will be delivered by Team Based Learning. You will then undertake a short research project at your home or partner institution before starting your PhD research. You will gain experience outside academia in a placement with an industrial/public sector partner in Year 2 or 3. 
More Information and How to Apply 
Candidates who aspire to work in a multidisciplinary field, and hold or will achieve a minimum of an upper second-class undergraduate degree in any of these areas are encouraged to apply: chemistry, physics, biological sciences, life and medical sciences, mathematics and computer science, chemical and mechanical engineering, pharmaceutical and environmental sciences. 
Visit our website:                                              Contact us: 
https://www.aerosol-cdt.ac.uk/                     [Email Address Removed] 
Application Deadline: 
Shortlisting for interview will take place after the deadlines below. We encourage early application to ensure the greatest availability of studentships. 
Shortlisting deadlines: 
9am, Monday 12th December 2022 
9am, Monday 9th January 2023 
9am, Monday 30th January 2023 
9am, Monday 20th February 2023 
Shortlisted candidates will be invited to take part in the CDT Interview & recruitment process, where you will have the opportunity to meet with potential PhD supervisors and explore whether the CDT in Aerosol Science is a good fit for you. 
Diversity and Inclusion  
We are committed to furthering issues of equality, diversity and inclusion and are keen to attract the most highly talented individuals from diverse backgrounds. The needs of individuals will be accommodated during the recruitment process and while studying with the CDT. Further information on our commitment to equality and diversity can be found on our website.
---
Funding Notes
This project is part of the EPSRC CDT in Aerosol Science. Successful candidates meeting the funding criteria will receive a studentship covering tuition fees, research and training support grant, plus a stipend to cover your living expenses while you train, paid at the standard UKRI rate.
https://www.ukri.org/our-work/developing-people-and-skills/find-studentships-and-doctoral-training/get-a-studentship-to-fund-your-doctorate/
---
References
[1] H.P. Oswin, et al., Proc. Natl. Acad. Sci. 2022, 119 (27), 1.  
[2] E. Huynh, et al., Proc. Natl. Acad. Sci. U. S. A. 2022, 119.  
[3] S.C. Hill, et al., J. Occup. Environ. Hyg. 2021, 18 (8), 394.  
[4] L. Bi, et al., J. Geophys. Res. Atmos. 2018, 123 (1), 543.  
[5] S. Brunamonti, et al., Geophys. Res. Lett. 2015, 42 (7), 2532.  
[6] M.I. Cotterell, et al., J. Phys. Chem. A 2022, 126 (17), 2619.  
[7] T.M. Kucinski, et al., J. Phys. Chem. A 2021, 125 (20), 4446.  
[8] A. Valenzuela, et al., J. Phys. Chem. A 2021, 125 (1), 394. 
---
How good is research at University of Bristol in Chemistry?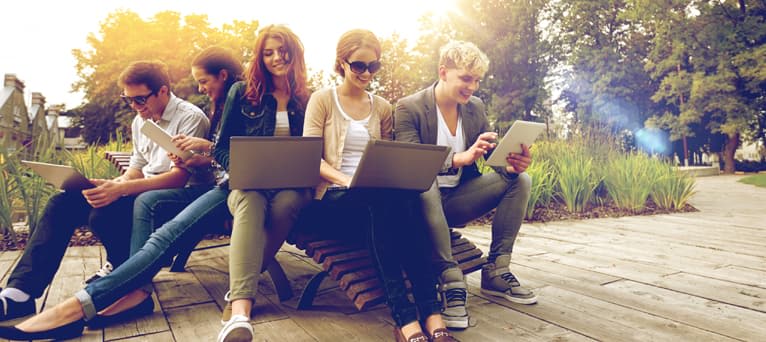 Search suggestions
Based on your current searches we recommend the following search filters.
Check out our other PhDs in Bristol, United Kingdom
Check out our other PhDs in United Kingdom
Start a New search with our database of over 4,000 PhDs