The role of dynamic changes in proteome in pancreatic cancer initiation
---
Dr S Wilkinson

,

Prof Jennifer Morton

,

Prof Zara Zanivan
No more applications being accepted
Competition Funded PhD Project (Students Worldwide)
---
About the Project
Introduction
Pancreatic ductal adenocarcinoma (PDAC) has a 5-year survival rate under 7%. Better understanding of PDAC formation will help improve this.
PDAC can begin with Kras oncogene mutation in pancreatic acinar cells. However, initial changes in mutant cells are limited. Only after unidentified molecular events, either occurring stochastically or consequent from injury, do cells eventually undergo wholesale molecular and morphological change - an irreversible, pathophysiological form of a process called acinar-ductal metaplasia (iADM). This precedes PDAC evolution.
These molecular events enabling iADM have been hypothesised from transcriptomic data from genetically-engineered mouse (GEM) models of PDAC. However, it is difficult to differentiate large-scale changes consequent from iADM and initial, rarer, driving events. Additionally, our data identify that some protein abundances alter during iADM independently of transcription. Furthermore, some such protein changes are only detectable transiently en route to iADM and are thusly evident in only rare cell subpopulations in conventional GEM models.
Objective
The student will perform proteomic characterisation of novel mouse models of PDAC initiation that are synchronised for the pre-iADM state. Thus, they will uncover early molecular events with high acuity.
Experiments
In a well-studied GEM model of PDAC, wherein a "conditional" mutant Kras gene is activated across the pancreas by developmentally-expressed recombinase, we can accelerate and synchronise pre-iADM states by also deleting "floxable" Atg5 or Ccpg1 (genes involved in proteostasis). This has facilitated whole pancreas mass spectrometry to identify pre-iADM protein abundance changes (Fig. 1). However, these models have finite sensitivity; confounding changes occur consequent from "runaway" inflammation and tissue degeneration, associated with high proportions of mutant cells.
Therefore, the student will employ newer models (currently established in Edinburgh). Here, virus (rAAV) bearing an acinar cell-specific promoter expresses recombinase in a carefully-titered proportion of cells. A conditional GFP (green fluorescent protein) gene allows fluorescence-based sorting of these cells. Thus, a population of cells enriched for pre-iADM state(s) can be obtained for mass spectrometry and comparison to control samples. The student will evaluate a parallel approach using the new MetRS* gene instead of GFP (soon online in Glasgow), allowing recombinase-mediated expression of artificial tRNA to incorporate non-canonical amino acids into target cell proteins, allowing analysis of the proteome specific to these cells. Finally, acinar cells primed for iADM recruit macrophages and fibroblasts, suggesting secretory changes. Thusly, a third and final new GEM model will be employed (Edinburgh), wherein a biotinylating enzyme (ss-TurboID-KDEL) is expressed within acinar cells. Blood plasma proteomics will be performed to detect biotinylated proteins and thus infer altered secretion from pre-iADM cells.
Key protein changes will be validated by detecting occurrence in transient acinar populations in conventional GEM models (no experimentally-imposed pre-iADM priming/synchronisation). Furthermore, pancreatic samples from surgical patients are available, many of which bear precancerous changes (Edinburgh biobank), enabling validation of findings in human tissues.
Finally, the functional role of selected proteins in driving iADM will be tested in GEM models, using rAAV virus to facilitate delivery of CRISPR/Cas9 or shRNA elements specific to the cognate genes-of-interest, alongside infection markers, enabling loss-of-function experiments.
Lab websites:
https://www.ed.ac.uk/cancer-centre/research/wilkinson-group
https://www.beatson.gla.ac.uk/Invasion-and-Metastasis/jennifer-morton-preclinical-precision-pancreas.html
https://www.beatson.gla.ac.uk/Invasion-and-Metastasis/sara-zanivan-vascular-proteomics.html
Application procedure:
Up to 3 studentships are available to start in September 2022 for outstanding applicants with a stipend of £19,000 p/a. These are funded by the CRUK Scotland Centre, a joint initiative between Edinburgh and Glasgow. Successful students will either be registered for their degree in either Glasgow or Edinburgh, depending on the project they apply for.
We are looking for students with a very good degree in a Life Sciences subject and an aptitude for experimental work, who are also highly committed to pursuing a PhD and a career in cancer research. You should hold at least an upper second-class degree in a relevant subject and comply with English language requirements.
All applications will be administered centrally via the University of Edinburgh, please apply on the link below: https://www.ed.ac.uk/studying/postgraduate/degrees/index.php?r=site/view&edition=2022&id=237
Closing date: 27 May 2022
Interviews are expected to be held week beginning 27 June.
Applications are open to all individuals irrespective of nationality or country of residence.
---
References
Storz, P., Acinar cell plasticity and development of pancreatic ductal adenocarcinoma. Nat Rev Gastroenterol Hepatol, 2017. 14: p. 296-304.
Smith, M.D., et al., CCPG1 Is a Non-canonical Autophagy Cargo Receptor Essential for ER-Phagy and Pancreatic ER Proteostasis. Dev Cell, 2018. 44(2): p. 217-232 e11.
Alonso-Curbelo, D., et al., A gene-environment-induced epigenetic program initiates tumorigenesis. Nature, 2021. 590(7847): p. 642-648.
Gopinathan, A., et al., GEMMs as preclinical models for testing pancreatic cancer therapies. Dis Model Mech, 2015. 8(10): p. 1185-200.
Castelao-Alvarez, B., et al., Cell-type-specific metabolic labeling of nascent proteomes in vivo. Nat Biotech, 2017. 35: p.1196-1202.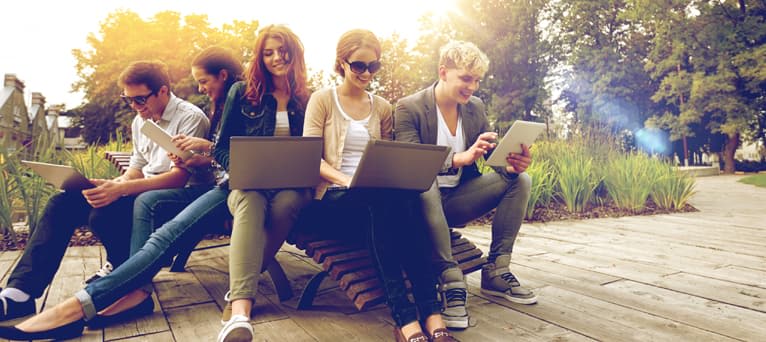 Search suggestions
Based on your current searches we recommend the following search filters.
Check out our other PhDs in Edinburgh, United Kingdom
Check out our other PhDs in United Kingdom
Start a New search with our database of over 4,000 PhDs