The role of glucocorticoid rhythms in synaptic plasticity
---
Dr B Conway-Campbell

,

Prof S Lightman

,

Dr Z A Bortolotto
No more applications being accepted
Funded PhD Project (European/UK Students Only)
---
About the Project
Glucocorticoids (GCs) are released following stress and exert wide-ranging effects on cellular physiology. Physiological patterns of GC secretion include circadian (daily) and ultradian (hourly) rhythms, critical for maintenance of optimal homeostasis (1), ability to respond to stress (2), and consolidation of hippocampal-dependent memories (3). Like many different cell types (4, 5), neurons in the hippocampal formation are highly responsive to GCs (6). Furthermore, disruption of GC rhythms can lead to the development of psychiatric disorders (1,7). Cushing's patients (GC excess) often suffer from physiological disturbances, including cognitive decline (8). However, the mechanisms underlying how dysregulated GC exposure leads to cognitive dysfunction are not fully understood. Using our automated infusion model in freely behaving rats, combined with in vivo electrophysiological recordings, the student will explore mechanisms related to memory and learning processes, during different patterns of GC exposure.
The student will learn fine surgical techniques in the rat. Adrenalectomy will be performed to remove endogenous glucocorticoids, and intravenous cannula implanted for corticosterone replacement in experimentally defined patterns. At defined times, rats will be taken for hippocampal slice electrophysiology to assess how the different treatments have affected synaptic plasticity. Further sets of rats will be anaesthetised and in vivo electrophysiology will be performed (9) to assess what effect time of day, phase of pulse, and alteration from physiological pattern to pathophysiological pattern has on synaptic plasticity. The unique combination of in vivo manipulation of GC rhythms in freely behaving rats with ex vivo (slice) and in vivo electrophysiological recordings will provide valuable information about key regulatory processes in cognitive function in health and disease.
Notes:
If you are interested in the project, please make direct contact as soon as possible with Dr Becky Conway-Campbell – [Email Address Removed] or Professor Stafford Lightman – [Email Address Removed] to discuss the project further.
Applications are invited from UK/EU students only. Applicants must have obtained, or be about to obtain, at least an upper second class honours degree in a relevant subject.
---
References
1. Lightman SL and Conway-Campbell BL (2010) The crucial role of pulsatile activity in the HPA axis for continuous dynamic equilibration. Nature Reviews 11:710-718.
2. Sarabdjitsingh, RA, Conway-Campbell, B, Leggett, J, Waite, E, Meijer, OC, Kloet, ERd & Lightman, SL (2010) Stress responsiveness varies over the ultradian glucocorticoid cycle in a brain-region-specific manner Endocrinology, vol 151., pp. 5369 – 5379.
3. Birnie MT, Demski-Allen RC, Flynn B, Kershaw YM, Barker G, Warburton EC, Lightman SL, Conway-Campbell BL (2016) Synthetic glucocorticoid treatment induces prolonged activation of glucocorticoid receptors in the hippocampus, dysregulates clock gene expression and impairs memory and learning in the rat. 9th UK-Korea Neuroscience Symposium, Seoul.
4. Stavreva DA, Wiench M, John S, Conway-Campbell BL, McKenna MA, Pooley JR, Johnson TA, Voss TC, Lightman SL, Hager GL 2009 Ultradian hormone stimulation induces glucocorticoid receptor-mediated pulses of gene transcription. Nat Cell Biol 11:1093-1102.
5. Conway-Campbell BL, George CL, Pooley JR, Knight DM, Norman MR, Hager GL, Lightman SL 2011 The HSP90 Molecular Chaperone Cycle Regulates Cyclical Transcriptional Dynamics of the Glucocorticoid Receptor and Its Coregulatory Molecules CBP/p300 During Ultradian Ligand Treatment. Molecular endocrinology (Baltimore, Md 25:944-954
6. Conway-Campbell BL, Sarabdjitsingh RA, McKenna MA, Pooley JR, Kershaw YM, Meijer OC, De Kloet ER, Lightman SL 2010 Glucocorticoid ultradian rhythmicity directs cyclical gene pulsing of the clock gene period 1 in rat hippocampus. Journal of neuroendocrinology 22:1093-1100
7. Young EA, Abelson J, Lightman SL (2004) Cortisol pulsatility and its role in stress regulation and health. Frontiers in Neuoendcrinology 25:69-76.
8. Patil CG, Lad SP, Katznelson L, Laws ER, Jr. 2007 Brain atrophy and cognitive deficits in Cushing's disease. Neurosurgical focus 23:E11
9. Wallis JL, Irvine MW, Jane DE, Lodge D, Collingridge GL, Bortolotto ZA. An interchangeable role for kainate and metabotropic glutamate receptors in the induction of rat hippocampal mossy fibre long-term potentiation in vivo. Hippocampus 25:1407-1417, 2015.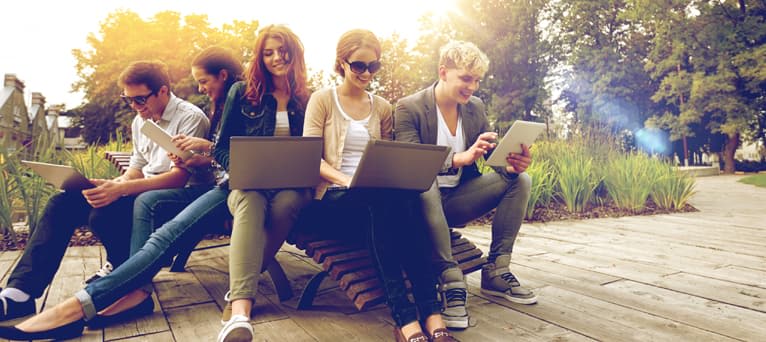 Search suggestions
Based on your current searches we recommend the following search filters.
Check out our other PhDs in Bristol, United Kingdom
Check out our other PhDs in United Kingdom
Start a New search with our database of over 4,000 PhDs