The role of grazing in ecosystem service delivery in saltmarsh restoration schemes
---
Dr Jonathan Dale

,

Dr Michael Kennedy

,

Dr T Sizmur

,

Dr S Robinson
Applications accepted all year round
Self-Funded PhD Students Only
---
About the Project
Managed realignment, where coastal flood defences are breached or lowered to introduce tidal inundation to the coastal hinterland, is becoming an increasingly popular approach to coastal management to restore saltmarsh environments and compensate for habitat and ecosystem service loss elsewhere. Despite the popularity of managed realignment, there is increasing evidence that the delivery of ecosystem services from restored sites differs in comparison to natural saltmarshes, used as reference sites, including a lower abundance and diversity of key plant species. This may be caused by higher levels of compaction in managed realignment sites as result of agricultural activity, which could lead to water logging and anoxic conditions which are less conducive to plant growth. However, comparisons between managed realignment and natural reference saltmarshes might not provide a realistic comparison as the reference sites could also be degraded or influenced by intensive land management practices such as grazing.
It has been suggested that grazing alters the properties of the sediment including the bulk density, carbon storage and redox potential, and accretion rates. In addition, the vegetation richness, cover, and height, and the abundance of both vertebrates and invertebrates, have been shown to be affected. However, little consideration has been given to the influence of grazing on the colonisation and development of saltmarsh, and subsequent ecosystem service delivery, in managed realignment sites. Despite this, grazing regimes have been introduced post-site breaching at a number of sites, with grazing considered of such importance that some sites have been designed predominantly around the movement of livestock rather than the morphological or hydrological regime. This project aims to provide an assessment of the influence of grazing on the delivery of ecosystem services in managed realignment sites to enhance the restoration of future schemes through appropriate post-breach management practices.
This project will evaluate the influence of grazing in restored and natural saltmarshes on the vegetation abundance, diversity and health, sediment properties, and the redox and carbon storage potential of adjoining managed realignment sites and natural saltmarshes on the Ribble Estuary, Lancashire. Grazing exclusion zones will be established across the intertidal zone with differing elevations, distances to creeks and other morphological features, and at different distances from the breach area. Exclusion zones will also be set up in adjacent natural marshes with different management histories. Following an initial assessment of vegetation and sediment properties, both within and outside the exclusion zones, grazing will be excluded for two years. Sites will be resampled to assess the difference in the sediment properties and vegetation in the following the exclusion of grazing. The possibility of assessing the change vegetation coverage and health using high-resolution remote sensing approaches (e.g multispectral imagery collected by a UAV) will also be explored. Results from this study will provide a new insight into land use and best practice in both restored and natural saltmarshes and will help inform decisions made by coastal management organisations and industry practitioners. This will maximise the delivery of ecosystem services from future restoration schemes and enhance the management of established natural saltmarshes. In addition, through an understanding of the influence of post-breach management, guidance from this project will allow for more appropriate comparisons between natural and restored sites to be made, improving our understanding of site evolution and therefore the design and implementation of future managed realignment sites.
This project would be suitable for students with a degree in geography, environmental science, or ecology. The candidates for this project should have a minimum of an Upper Second Class Honours degree and be willing to undertake extensive field and laboratory work. A Masters degree would also be ideal but is not essential.
Biological Sciences (4)
Chemistry (6)
Environmental Sciences (13)
Geography (17)
---
Funding Notes
This project currently does not have any funding attached to it, but approved candidates will be supported in applications for funding from sourcessuch as the Estuarine and Coastal Science Association, British Ecological Society, British Society for Geomorphology, alongside any appropriate internal studentships or bursaries. Candidates are invited to contact Dr Jonathan Dale ([Email Address Removed]) to discuss the project and funding opportunities further.
---
References
"Sizmur, T., Godfrey, A., O'Driscoll, N.J., 2016. Effects of coastal managed retreat on mercury biogeochemistry. Environmental Pollution 209, 99-106.
Pagès, J.F., Jenkins, S.R., Bouma, T.J., Sharps, E., Skov, M.W., 2019. Opposing Indirect Effects of Domestic Herbivores on Saltmarsh Erosion. Ecosystems 22, 1055-1068.
Dale, J., Burgess, H.M., Berg, M.J., Strong, C.J., Burnside, N.G., 2021. Morphological evolution of a non-engineered managed realignment site following tidal inundation. Estuar. Coast. Shelf Sci 260, 107510."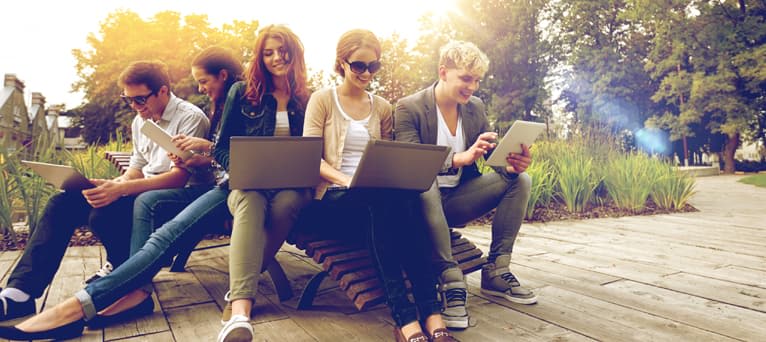 Search suggestions
Based on your current searches we recommend the following search filters.
Check out our other PhDs in Reading, United Kingdom
Check out our other PhDs in United Kingdom
Start a New search with our database of over 4,000 PhDs