Dr A Hudson

,

Dr E Rosato

,

Prof Charalambos Kyriacou
No more applications being accepted
Funded PhD Project (UK Students Only)
---
About the Project
Heme is a small organic molecule containing iron at the centre. No eukaryote has ever been identified that can survive without heme. Thousands of different proteins are known in which a heme molecule is an integral component, and these are responsible for processes such as oxygen transport, electron transfer, respiration, metabolism of drugs, and all kinds of catalysis across the whole of the biological world. It is an amazing feat of Nature that such a simple molecule is pivotal to such a wide range of cellular biology, but it has emerged recently that this is just the tip of a much bigger iceberg. The recent literature describes an entirely new portfolio of other, more complicated, biological processes that are characterised by weaker (or transient) interactions between heme and protein ligands. In these examples, the heme group is not pivotal to the functional activity of the protein but is required intermittently to modulate protein behaviour via reversible binding to the side chains of certain amino acid residues (usually cysteines and histidines). Mechanisms for these interactions can be explained using the models for ligand-transfer reactions in transition metal complexes. In this case, the sites of ligand transfer are the axial positions in the heme (Fe-protoporphyrin IX) complex.
We believe that cells and whole organisms exploit the ligand-transfer chemistry of heme as part of a mechanism to regulate the circadian clock - an endogenous time-keeping system that is ubiquitous in animals and plants as well as some bacteria. We will show this is the case by probing the reactions between heme and reversible-binding ligands corresponding to the canonical clock proteins responsible for maintaining the periodicity and synchrony of circadian oscillators in organisms.
The project is aligned to the subject areas of chemical biology, inorganic chemistry and physical chemistry.
Methodology
We will begin this project by deploying a sensor technology, developed earlier (see reference below), to probe the cellular distribution of heme and its interactions with protein ligands. The approach involves a combination of spectroscopy and microscopy, and it is called fluorescence-lifetime imaging. By synchonising cells, we will be able to record images of the cellular distribution of heme at different circadian times whilst at the same time monitoring the progression of the circadian cycle.
Using methods in chemical biology, we will also design and produce an entirely new toolkit of molecular sensors tailored to detect (and image) the specific temporal binding of heme to the canonical clock proteins, such as PERIOD and CLOCK. By spectroscopy, we will simultaneous measure the distribution of heme, determine the rhythmic abundance of the fraction of clock proteins bound to heme, and monitor the progression of circadian cycle.
We will then explore how circadian rhythmicity is affected when the subcellular concentration and distribution of heme is manipulated. Chemical approaches will be used to deplete heme in cells thereby revealing how changes in local concentration lead to cell-specific changes in circadian-phenotypes.
The biology involved in this project will be taught to the PhD candidate. This project is best suited to a graduate in Chemistry with interests in biological chemistry, inorganic reaction mechanisms and spectroscopy.
Entry requirements
Applicants are required to hold/or expect to obtain a UK Bachelor's Degree 2:1 or better (or overseas equivalent) in a relevant subject.
The University of Leicester English language requirements apply where applicable.
Project enquiries:
Professor Andrew Hudson: [Email Address Removed]
Application enquiries: [Email Address Removed]
How to apply
Please follow the full guidance at: https://le.ac.uk/study/research-degrees/funded-opportunities/chemistry-hudson-leverhulme-trust
With your application, please include:
CV
Personal statement explaining your interest in the project, your experience and why we should consider you
Degree Certificates and Transcripts of study already completed and if possible transcript to date of study currently being undertaken
Evidence of English language proficiency if applicable
In the reference section please enter the contact details of your two academic referees in the boxes provided or upload letters of reference if already available.
In the funding section please specify that you wish to be considered for the Leverhulme Trust studentship
In the proposal section please provide the name of the project supervisors and the project title (a proposal is not required)
Eligibility
Open to UK (Home) applicants only.
*Applicants holding EU Settled and Pre-Settled status, we will require a UK government share code so that we can verify your status (The share code we require starts with S) please email your share code together with your application ID to [Email Address Removed] once you have submitted your PhD application.
---
Funding Notes
This 4-year Leverhulme Trust Studentship provides:
UK tuition fee waiver
Annual Stipend at standard UKRI rates (£16,062 for 2022/23)
---
References
Gallio, A. E.; Fung, S. S. P.; Cammack-Najera, A.; Hudson, A. J.; Raven, E. L. Understanding the Logistics for the Distribution of Heme in Cells. JACS Au 2021 https://doi.org/10.1021/jacsau.1c00288
Leung, G. C. H.; Fung, S. S. P.; Gallio, A. E.; Blore, R.; Alibhai, D.; Raven, E. L.; Hudson, A. J. Unravelling the mechanisms controlling heme supply and demand. P Natl Acad Sci USA 2021, 118, e2104008118; https://doi.org/10.1073/pnas.2104008118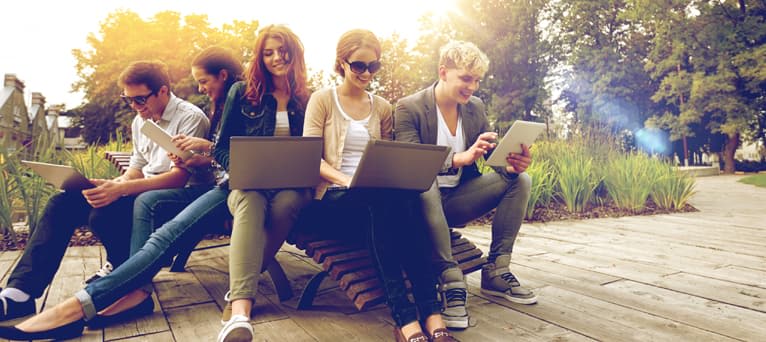 Search suggestions
Based on your current searches we recommend the following search filters.
Check out our other PhDs in Leicester, United Kingdom
Check out our other PhDs in United Kingdom
Start a New search with our database of over 4,000 PhDs