The sea ice carbon pump in Antarctic waters (BAKKER_UENV23ARIES)
---
Dr D Bakker

,

Prof Thomas Bell

,

Dr R Hall
No more applications being accepted
Competition Funded PhD Project (Students Worldwide)
---
About the Project
Scientific background
Sea ice provides an important, but poorly quantified, mechanism for transfer of carbon from the upper ocean to the deep ocean, the sea ice carbon pump. Brine drainage from sea ice formed in Antarctic coastal polynyas furthermore contributes to the creation of Antarctic Bottom Water (AABW), in which dense water carries dissolved carbon to depth. While the ocean takes up a quarter of carbon dioxide (CO2) emissions from human activity, paradoxically newly formed AABW contains little 'anthropogenic' carbon, probably because persistent sea ice cover hampers surface ocean CO2 uptake.
Project objectives
Quantify the effects of sea ice formation and melt on ocean carbon
Determine dissolved carbon uptake by AABW
Gain a circumpolar perspective on how sea ice impacts the carbon cycle
Research methodology
The multidisciplinary, multiplatform PICCOLO cruise will provide you with a unique field opportunity in an Antarctic coastal polynya. You will use PICCOLO's measurements of direct CO2 air-sea fluxes and carbonate chemistry for quantification of the effects of sea ice formation and melt on ocean carbon. Then, you will combine these measurements with water mass analysis and determine carbon uptake by AABW. Finally, you will use SOCAT, GLODAP, biogeochemical Argo floats, including SOCCOM, and satellite products to gain a circumpolar perspective on how sea ice impacts ocean carbon uptake, transport and storage.
Training
You will:
Participate in the PICCOLO research cruise, subject to sea survival training, BASMU medical and COVID vaccinations;
Gain expertise in carbonate chemistry measurements;
Develop skills in sensor calibration, data analysis and programming (Python or Matlab);
Work with shipboard, glider, float and satellite datasets;
Join the dynamic, multi-institution PICCOLO science team;
Attend PICCOLO workshops;
Present research at an international scientific conference and in peer-reviewed publications;
…While determining the role of sea ice in the carbon cycle.
Person specification
We seek an enthusiastic, pro-active team player with strong scientific interests, self-motivation and numerical skills. You will have a degree in physics, chemistry, natural sciences, mathematics, computing, environmental sciences, or similar numerical subject.
The start date is October 2023.
For more information on the supervisor for this project, please visit the UEA website www.uea.ac.uk
---
Funding Notes
This project has been shortlisted for funding by the ARIES NERC DTP. Successful candidates will be awarded a NERC studentship, which covers fees, stipend (£17,668 for 2022/23) and funding to support the doctoral research.

Excellent applicants from quantitative disciplines may be considered for an additional three months' studentship funding.

Unfortunately no additional funding is available to assist with relocation or visa costs.

ARIES encourages applications from all, regardless of gender, ethnicity, disability, age, or sexual orientation. Academic qualifications are considered alongside relevant non-academic experience.

For further information, please visit www.aries-dtp.ac.uk
---
References
1 Brown, P. J., Jullion, L., Landschützer, P., Bakker, D. C. E., Naveira Garabato, A. C., Meredith, M. P., Torres-Valdés, S., Watson, A. J., Hoppema, M., Loose, B., Jones, E. M., Telszewski, M., Jones, S. D., Wanninkhof, R. (2015) Carbon dynamics of the Weddell Gyre, Southern Ocean. Global Biogeochemical Cycles 29: 288-306. doi:10.1002/2014GB005006.
2 Droste, E. S., Hoppema, M., González-Dávila, M., Santana-Casiano, J. M., Queste, B. Y., Dall'Olmo, G., Venables, H. J., Rohardt, G., Ossebaar, S., Schuller, D., Trace-Kleeberg, S., Bakker, D. C. E. (2022) The influence of tides on the marine carbonate chemistry of a coastal polynya in the south-eastern Weddell Sea. Ocean Science 18(5), 1293-1320, doi:10.5194/os-18-1293-2022.
3 Legge, O. J., Bakker, D. C. E., Meredith, M. P, Venables, H. J., Brown, P. J., Jones, E. M., Johnson, M. T. (2017) The seasonal cycle of carbonate system processes in Ryder Bay, West Antarctic Peninsula. Deep-Sea Research II 139: 167-180. doi:10.1016/j.dsr2.2016.11.006.
4 Rysgaard, S., Bendtsen, J., Delille, B., Dieckmann, G. S., Glud, R. N., Kennedy, H., Mortensen, J., Papadimitriou, S., Thomas, D. N., and Tison, J. L. (2011) Sea ice contribution to the air-sea CO2 exchange in the Arctic and Southern Oceans, Tellus, Series B: Chemical and Physical Meteorology, 63, 823–830, doi:10.1111/j.1600-0889.2011.00571.x.
5 Watts, J., Bell, T. G., Anderson, K., Butterworth, B. J., Miller, S., Else, B. and Shutler, J. (2022) Impact of sea ice on air-sea CO2 exchange – a critical review of polar eddy covariance studies. Progress in Oceanography: 102741. doi:10.1016/j.pocean.2022.102741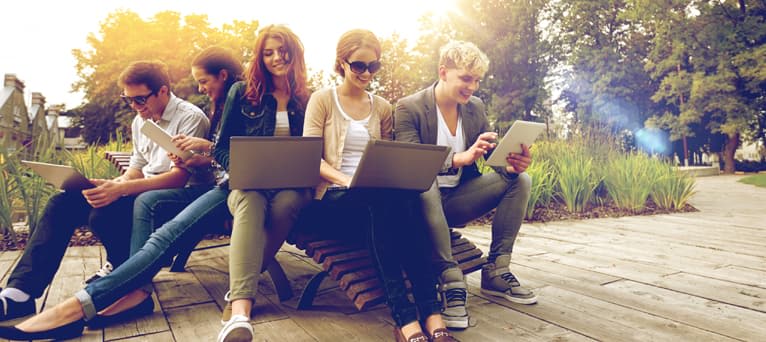 Search suggestions
Based on your current searches we recommend the following search filters.
Check out our other PhDs in Norwich, United Kingdom
Check out our other PhDs in United Kingdom
Start a New search with our database of over 4,000 PhDs