To feast among the starving: oxygen-limited investigation of Mycobacterium avium.
---
Dr John Pearl
Applications accepted all year round
Self-Funded PhD Students Only
---
About the Project
This project seeks to advance the frontiers of bioscience discovery by improving our understanding of microbial physiology to investigate metabolic and respiratory adaptation to challenging environments. We seek to better understand the strategies by which a bacterial pathogen can adapt to host immune response through metabolic remodelling and by employing alternate modes of respiration; a trait especially important for environmental pathogens such as Mycobacterium avium, a slow-growing bacterium found in soil and brackish water that can cause chronic infections in humans and animals.
Background. Mycobacterial genomes are highly GC-biased resulting in higher frequencies of ambiguous gene attributions. Such ambiguous gene annotations often include words such as 'hypothetical', 'putative' or 'probable.' This ambiguity, in turn, has confounded the identification of key metabolic pathways and we assert that this systematic ambiguity in annotation for the entire genus has obscured prediction of facultative anaerobiosis by M. avium and perhaps other taxonomically related species.
Preliminary data. Building on a novel and as yet unpublished observation, we have discovered that Mycobacterium avium is capable of long-term survival and replication at low oxygen concentrations, a trait associated with large-scale programmatic changes in gene expression with concomitant change in the protein composition of the replicating bacilli. The result of these changes is coordinated global metabolic remodelling with the induction of genes associated with both electron and nutrient transport as well as central metabolism. We have not yet defined the respiratory basis for this trait nor the terminal electron acceptor(s) involved. Our results are concordant with other reports of mycobacterial bioenergetics [1-3].
Objective. This project seeks to experimentally define the respiratory configuration that underpins the capability of the species for this observed trait. To determine the genetic and respiratory basis for the facultative anaerobiotic phenotype, we will use bespoke bioreactors which allow parallel cultures to be continuously conditioned and sampled without compromising the oxic nature of their environments. Specific respiratory complex inhibitors, such as 3-nitropropionate which targets succinate dehydrogenase, will be used to test for anaerobic-essential functions while gene expression assays will establish the genetic basis for the trait [4]. The terminal electron acceptor will be identified through modification of the culture media.
Among the techniques available for this project are confocal microscopy and flow cytometry for the determination of membrane potential, cryo-electron microscopy for visualization of respiratory complexes, bioreactors of various capacities with a range of features, real-time and quantitative PCR and various methods for extracting RNA and other intracellular materials from mycobacteria.
Impact. In addition to authorship on a manuscript currently in preparation, we anticipate the impact of this project to be high. Definition of the means by which M. avium can survive low oxygen concentrations has profound implications ranging from approaches to remediating contaminated drinking water distribution systems to the selection of clinical antibiotics.
This project will also provide developmental support for a BBSRC application.
1. Hards, K. and G.M. Cook, Targeting bacterial energetics to produce new antimicrobials. Drug Resist Updat, 2018. 36: p. 1-12.
2. McKinlay, J.B., G.M. Cook, and K. Hards, Chapter Four - Microbial energy management—A product of three broad tradeoffs, in Advances in Microbial Physiology, R.K. Poole, Editor. 2020, Academic Press. p. 139-185.
3. Cook, G.M., et al., Energetics of Respiration and Oxidative Phosphorylation in Mycobacteria. Microbiol Spectr, 2014. 2(3).
4. Iqbal, I.K., et al., Bioenergetics of Mycobacterium: An Emerging Landscape for Drug Discovery. Pathogens, 2018. 7(1).
Entry requirements:
Applicants are required to hold/or expect to obtain a UK Bachelor Degree 2:1 or better (or overseas equivalent) in a relevant subject.
The student should be passionate about scholarship in the life sciences, but does not require specific training, skills nor experience. Among the data and techniques available for the student to become familiar with are microbiological culture, fluorescent and light microscopy, biochemical assays to define media constituents and their rate of consumption, cryoelectron microscopy, mass-spectroscopy, bioreactor operation, real-time PCR, proteomics and metabolomics.
The University of Leicester English language requirements apply where applicable.
Application advice:
To apply please refer to https://le.ac.uk/study/research-degrees/research-subjects/respiratory-sciences
With your application, please include:
CV
Personal statement explaining your interest in the project, your experience and why we should consider you
Degree Certificates and Transcripts of study already completed and if possible transcript to date of study currently being undertaken
Evidence of English language proficiency if applicable
In the reference section please enter the contact details of your two academic referees in the boxes provided or upload letters of reference if already available.
In the research proposal section please provide the name of the supervisors and project title (a proposal is not required)
Project / Funding Enquiries: Dr John E. Pearl [Email Address Removed]
Application enquiries to [Email Address Removed]
---
Funding Notes
Self-funded applicants only.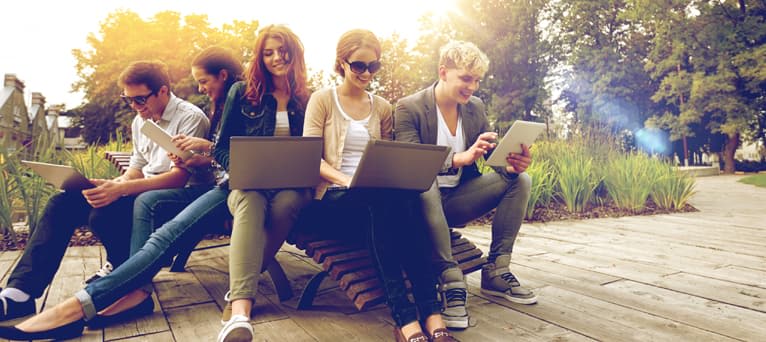 Search suggestions
Based on your current searches we recommend the following search filters.
Check out our other PhDs in Leicester, United Kingdom
Check out our other PhDs in United Kingdom
Start a New search with our database of over 4,000 PhDs