Prof C Rutz
No more applications being accepted
Competition Funded PhD Project (Students Worldwide)
---
About the Project
SUMMARY
New Caledonian crows are renowned for their ability to manufacture complex foraging tools from plant materials. For example, using an elaborate sequence of actions, they craft hooked stick tools from branching vegetation, and employing completely different techniques, they cut a variety of tool shapes from the barbed edges of screw-pine leaves. Professor Christian Rutz's research group has been studying the behavioural ecology of New Caledonian crows since 2005, focussing on seven established study sites. Building on some of the group's recent advances, this PhD project will provide a detailed investigation of the tool-manufacture behaviour of wild crows. There is considerable flexibility with regards to specific study objectives, but the successful candidate is likely to conduct both field observations and aviary-based experiments with temporarily captive subjects, with excellent scope for collaboration with other group members and external project partners. This fully funded PhD project offers exciting opportunities for a highly motivated student to join a dynamic research group, to conduct topical research on the behavioural ecology of one of the most accomplished non-human tool users, and to receive training in state-of-the-art field-ornithological research methodologies.
CENTRE FOR BIOLOGICAL DIVERSITY
The Centre for Biological Diversity (CBD) at the University of St Andrews provides a highly interactive and stimulating environment for doctoral students, with particular strengths in animal behaviour and evolution. The successful candidate would benefit from frequent interactions with postgraduates, postdocs and PIs, including lab chats, seminars, and discussion groups.
CONTACT
Please address any inquiries, with CV and a cover letter outlining your interest in the position, to Professor Christian Rutz ([Email Address Removed]). Before you get in touch, please consult the references listed below, to get a good understanding of the group's current research activities.
SELECTION CRITERIA
+ outstanding academic track record
+ excellent analytical, writing and communication skills
+ demonstrable skill and enthusiasm for behavioural research and fieldwork
+ high degree of self-motivation and independence
+ ability and willingness to live and work overseas, for extended periods of time and sometimes under challenging field conditions
+ clean driving licence
+ prior research experience is an advantage
+ basic French language skills are an advantage
How To Apply
Please make a formal application to the School of Biology through our Online Application Portal.
We require the following documents; CV, personal statement, 2 references, academic qualifications, English language qualification (if applicable).
Keywords: Animal Behaviour, Behavioural Ecology, Evolutionary Ecology, Animal Cognition, Tool Use, Social Learning, Cultural Evolution
---
Funding Notes
Funded PhD Project (UK and international students (including EU)).
Funded by the School of Biology, University of St Andrews. The studentship covers tuition fees (Home and Overseas) and a living allowance for a duration of 3.5 years.
---
References
Hunt GR (1996) Manufacture and use of hook-tools by New Caledonian crows. Nature 379, 249–251.
Hunt GR, and Gray RD (2003) Diversification and cumulative evolution in New Caledonian crow tool manufacture. Proc. R. Soc. B 270, 867–874.
Hunt GR, and Gray RD (2004) The crafting of hook tools by wild New Caledonian crows. Proc. R. Soc. B (Suppl. 3) 271, S88–S90.
Hunt GR, and Gray RD (2004) Direct observations of pandanus-tool manufacture and use by a New Caledonian crow (Corvus moneduloides). Anim. Cogn. 7, 114–120.
Kenward B, Weir AAS, Rutz C, and Kacelnik A (2005) Tool manufacture by naïve juvenile crows. Nature 433, 121.
Klump BC, Cantat M, and Rutz C (2019) Raw-material selectivity in hook-tool-crafting New Caledonian crows. Biol. Lett. 15, 20180836.
Klump BC, Sugasawa S, St Clair JJH, and Rutz C (2015) Hook tool manufacture in New Caledonian crows: behavioural variation and the influence of raw materials. BMC Biol. 13, 97.
Rutz C, Hunt GR, and St Clair JJH (2018) Corvid technologies: how do New Caledonian crows get their tool designs? Curr. Biol. 28, R1109–R1111.
Rutz C, and Hunt GR (2020) New Caledonian crows afford invaluable comparative insights into human cumulative technological culture. Behav. Brain Sci. 43, E177.
Rutz C, Klump BC, Komarczyk L, Leighton R, Kramer J, Wischnewski S, Sugasawa S, Morrissey MB, James R, St Clair JJH, Switzer RA, and Masuda BM (2016) Discovery of species-wide tool use in the Hawaiian crow. Nature 537, 403–407.
Rutz C, and St Clair JJH (2012) The evolutionary origins and ecological context of tool use in New Caledonian crows. Behav. Processes 89, 153–165.
Rutz C, Sugasawa S, van der Wal JEM, Klump BC, St Clair JJH. 2016 Tool bending in New Caledonian crows. R. Soc. Open Sci. 3, 160439.
St Clair JJH, Klump BC, Sugasawa S, Higgott CG, Colegrave N, and Rutz C (2018) Hook innovation boosts foraging efficiency in tool-using crows. Nature Ecol. Evol. 2, 441–444.
St Clair JJH, Klump BC, van der Wal JEM, Sugasawa S, and Rutz C (2016) Strong between-site variation in New Caledonian crows' use of hook-tool-making materials. Biol. J. Linn. Soc. 118, 226–232.
St Clair JJH, Rutz C (2013) New Caledonian crows attend to multiple functional properties of complex tools. Phil. Trans. R. Soc. B 368, 20120415.
Steele MP, Neaves LE, Klump BC, St Clair JJH, Fernandes JRSM, Hequet V, Shaw P, Hollingsworth PM, and Rutz C (2021) DNA barcoding identifies cryptic animal tool materials. Proc. Natl Acad. Sci., USA 118, e2020699118.
Sugasawa S, Klump BC, St Clair JJH, and Rutz C (2017) Causes and consequences of tool shape variation in New Caledonian crows. Curr. Biol. 27, 3885–3890.

---
How good is research at University of St Andrews in Biological Sciences?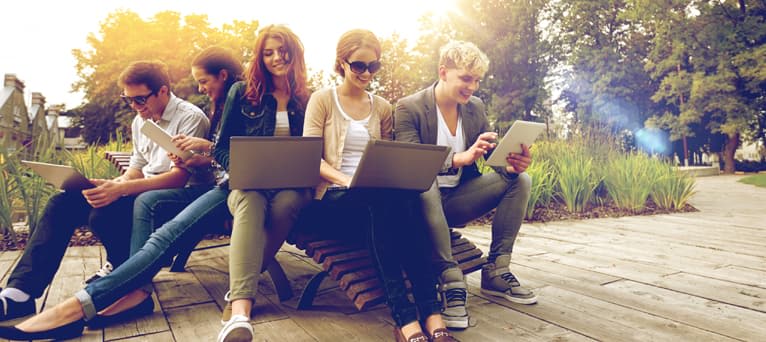 Search suggestions
Based on your current searches we recommend the following search filters.
Check out our other PhDs in St Andrews, United Kingdom
Check out our other PhDs in United Kingdom
Start a New search with our database of over 4,000 PhDs