Towards near real-time quantification of fossil fuel emissions (PICKERS_UENV23ARIES)
---
Dr Penelope Pickers

,

Dr D Bakker

,

Dr Matthew Jones
No more applications being accepted
Competition Funded PhD Project (Students Worldwide)
---
About the Project
Scientific Background
The 2020s are critical years for curbing emissions of carbon dioxide (CO2) from fossil fuel use to slow the pace of climate change. Successful implementation of the Paris agreement relies on countries' emissions being accurately known and readily available in near real-time.
Our ability to evaluate fossil fuel CO2 (ffCO2) emissions and monitor the effectiveness of emissions reduction policies is currently limited. 'Bottom-up' emissions estimates, based on inventory-style accounting and mobile tracking data, can differ significantly from each other at policy-relevant scales, while 'top-down' estimates, based on atmospheric measurements and modelling, have been hampered by large natural fluxes of CO2 between the terrestrial biosphere and the atmosphere.
Research Methodology
In this PhD studentship, you will quantify ffCO2 in near-real time by applying a novel method that accounts for synchronous changes in atmospheric CO2 and oxygen (O2). Using new data products of how fossil fuel combustion and natural ecosystem processes consume and emit O2 and CO2, you will disentangle the atmospheric signals of anthropogenic and natural processes. Working with atmospheric O2 data from the Weybourne Atmospheric Observatory, the Heathfield Tall Tower (UK), and the Heidelberg Integrated Carbon Observation System site (Germany), you will:
Quantify ffCO2 in urban and rural settings;
Refine O2 and CO2 ratios at country and sub-country scales (3);
Work towards near real-time top-down ffCO2 emissions reporting for the UK;
Re-evaluate land and ocean carbon sink partitioning for north-western Europe and investigate regional and global carbon budget imbalances (4, 5).
Training
Expertise in atmospheric O2 and CO2 measurement;
Programming (R, Python), data analysis and machine learning;
Optional 3-6 month stay in Wellington, New Zealand, working with state of the art CarbonWatch-NZ data;
Attendance at summer schools, such as the National Centre for Atmospheric Science summer school;
Presentations at scientific conferences and peer-reviewed publications.
Person Specification
We seek an enthusiastic team player with strong scientific interests, self-motivation and numerical skills. You will have at least a degree in environmental sciences, physics, chemistry, natural sciences, engineering or equivalent, and a strong interest in the carbon cycle and climate change.
For more information on the supervisor for this project, please visit the UEA website www.uea.ac.uk
The start date is October 2023.
---
Funding Notes
This project has been shortlisted for funding by the ARIES NERC DTP. Successful candidates will be awarded a NERC studentship, which covers fees, stipend (£17,668 for 2022/23) and funding to support the doctoral research. Excellent applicants from quantitative disciplines may be considered for an additional three months' studentship funding.

Unfortunately, no additional funding is available to assist with relocation or visa costs.

ARIES encourages applications from all, regardless of gender, ethnicity, disability, age, or sexual orientation. Academic qualifications are considered alongside relevant non-academic experience.

For further information, please visit www.aries-dtp.ac.uk
---
References
1 Le Quéré, C., Jackson, R. B., Jones, M. W., Smith, A., Abernethy, S., Andrew, R. M., De-Gol, A., Willis, D., Shan, Y., Canadell, J. G., Friedlingstein, P., Creutzig, F. & Peters, G. (2020) Temporary reduction in daily global CO2 emissions during the COVID-19 forced confinement, Nature Climate Change. 10, 7, p. 647–653 7 p.doi: 10.1038/s41558-020-0797-x
2 Pickers, P. A., Manning, A.C., Le Quéré, C., Forster, G.L., Luijkx, I.T., Gerbig, C., Fleming, L.S. and Sturges, W.T. (2022) Novel quantification of regional fossil fuel CO2 reductions during COVID-19 lockdowns using atmospheric oxygen measurements, Science Advances. 8, 16, abl9250.
3 Jones, M. W., Andrew, R. M., Peters, G. P., Janssens-Maenhout, G., De-Gol, A. J., Ciais, P., Patra, P. K., Chevallier, F. & Le Quéré, C. (2021) Gridded fossil CO2 emissions and related O2 combustion consistent with national inventories 1959-2018, Scientific Data. 8, 2. doi: 10.1038/s41597-020-00779-6
4 Friedlingstein, P., Jones, M. W., O'Sullivan, M., Andrew, R. M., Bakker, D. C. E., Hauck, J., Le Quéré, C., Peters, G. P., Peters, W., Pongratz, J., Sitch, S., Canadell, J. G., Ciais, P., Jackson, R. B., Alin, S. R., Anthoni, P., Bates, N. R., Becker, M., Bellouin, N., Bopp, L., Chau, T. T. T., Chevallier, F., Chini, L. P., Cronin, M., Currie, K. I., Decharme, B., Djeutchouang, L. M., Dou, X., Evans, W., Feely, R. A., Feng, L., Gasser, T., Gilfillan, D., Gkritzalis, T., Grassi, G., Gregor, L., Gruber, N., Gürses, O., Harris, I., Houghton, R. A., Hurtt, G. C., Iida, Y., Ilyina, T., Luijkx, I. T., Jain, A., Jones, S. D., Kato, E., Kennedy, D., Goldewijk, K. K., Knauer, J., Korsbakken, J. I., Körtzinger, A., Landschützer, P., Lauvset, S. K., Lefèvre, N., Lienert, S., Liu, J., Marland, G., McGuire, P.C., Melton, J. R., Munro, D. R., Nabel, J. E. M. S., Nakaoka, S. I., Niwa, Y., Ono, T., Pierrot, D., Poulter, B., Rehder, G., Resplandy, L., Robertson, E., Rödenbeck, C., Rosan, T. M., Schwinger, J., Schwingshackl, C., Séférian, R., Sutton, A. J., Sweeney, C., Tanhua, T., Tans, P. P., Tian, H., Tilbrook, B., Tubiello, F., van der Werf, G. R., Vuichard, N., Wada, C., Wanninkhof, R., Watson, A. J., Willis, D., Wiltshire, A. J., Yuan, W., Yue, C., Yue, X., Zaehle, S., and J. Zeng (2021) Global Carbon Budget 2021. Earth System Science Data 14, 1917–2005, 2022. doi: 10.5194/essd-14-1917-2022
5 Legge, O., Johnson, M., Hicks, N., Jickells, T., Diesing, M., Aldridge, J., Andrews, J., Artioli, Y., Bakker, D. C. E., Burrows, M. T., Carr, N., Cripps, G., Felgate, S., Fernand, L., Greenwood, N., Hartman, S., Kitidis, V., Kröger, S., Lessin, G., Mahaffey, C., Mayor, D. J., Ruth Parker, R., Queirós, A. M., Shutler, J. D., Silva, T., Stahl, H., Tinker, J., Underwood, G. J. C., Van der Molen, J., Wakelin, S., Weston, K., Williamson, P. (2020) Carbon on the Northwest European Shelf: Contemporary Budget and Future Influences. Frontiers in Marine Science, 7: 143, 23 pp. doi:10.3389/fmars.2020.00143.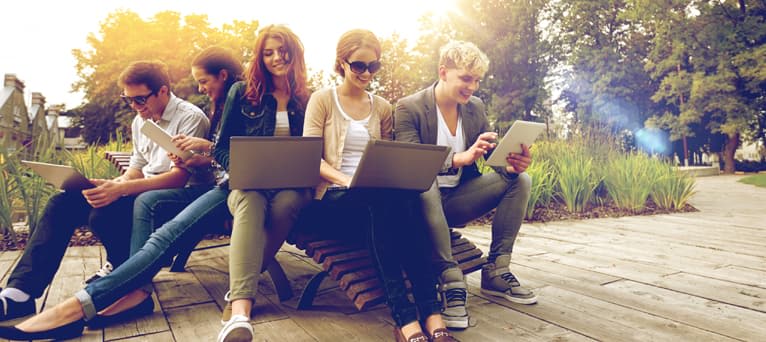 Search suggestions
Based on your current searches we recommend the following search filters.
Check out our other PhDs in Norwich, United Kingdom
Check out our other PhDs in United Kingdom
Start a New search with our database of over 4,000 PhDs