Training future managers in understanding and managing fake news (Advert Reference: RDF22/BL/MOS/DERMENTZI)
---
Dr Eleni Dermentzi
No more applications being accepted
Competition Funded PhD Project (Students Worldwide)
---
About the Project
During the last few years, the significant increase of fake news on social media has been alarming, especially since the users seem to keep trusting headlines that confirm their views, even when they are flagged as unverified or even fake (Moravec et al., 2019). This makes fake news a problem that is extremely difficult to tackle. Fake news could especially pose a serious threat to organisations, as their brand can be negatively impacted by misinformation (Borges-Tiago et al., 2020). The negative effects vary, depending on the organisation and the characteristics of the consumers, but in general, these can include changing consumers' knowledge/attitude towards the organisation's products, damaging the organisation's reputation and leading to product boycotts (Domenico et al., 2021).
Current research focuses on how the target audience of fake news behaves (e.g., how consumers or citizens process and respond to fake news) (Borges-Tiago et al., 2020; Chen & Cheng, 2020; Ladeira et al., 2021), but it remains unknown how managers can be prepared to handle situations where their organisation is affected by fake news. It is essential, however, that managers are able to respond to such threats (Domenico et al., 2021), instead of laying their trust solely in the public's ability to identify and reject fake news. In fact, a recent study has found that organisations should engage with their audience online and respond to fake news, either by denying them or attacking the credibility of the source (Vafeiadis et al., 2020).
To do this effectively, educating prospective managers in the area of fake news is needed. While there is some interest in the area of facilitating the development of information literacy skills, the literature is still limited and focuses mainly on educating the citizens as the targets of fake news (Carmi et al., 2020; Heyneman, 2021). It is, therefore, essential to understand the phenomenon from the managerial perspective and prepare future managers to follow a more active approach for tackling the fake news issue.
The research project will cover the following three areas and use mixed methods (e.g., social network analysis, sentiment analysis, and eye-tracking experiments) to study them:
a) Understanding how fake news is disseminated on social networks and why.
b) Examining the online behaviour of social media users when they come across fake news and how this could be changed by altering their online environment (e.g., developing appropriate content/response and positioning it strategically on the page).
c) Developing learning content appropriate for training programmes for future managers that will help them develop the necessary knowledge and skills to manage fake news online.
The successful candidate will be expected to either have prior experience in using the recommended research methods or willingness to learn how to use the relevant software. The project's findings will contribute to the theory in the area by addressing an underexplored aspect of the misinformation problem on social media, and to practice by providing guidance and a proactive toolbox to support manager preparedness and response to fake news.
Eligibility and How to Apply:
Please note eligibility requirement:
Academic excellence of the proposed student i.e. 2:1 (or equivalent GPA from non-UK universities [preference for 1st class honours]); or a Masters (preference for Merit or above); or APEL evidence of substantial practitioner achievement.
Appropriate IELTS score, if required.
Applicants cannot apply for this funding if currently engaged in Doctoral study at Northumbria or elsewhere or if they have previously been awarded a PhD.
For further details of how to apply, entry requirements and the application form, see
https://www.northumbria.ac.uk/research/postgraduate-research-degrees/how-to-apply/
Please note: Applications that do not include a research proposal of approximately 1,000 words (not a copy of the advert), or that do not include the advert reference (e.g. (Advert Reference: RDF22/BL/MOS/DERMENTZI) will not be considered.
Deadline for applications: 18 February 2022
Start Date: 1 October 2022
Northumbria University takes pride in, and values, the quality and diversity of our staff. We welcome applications from all members of the community.
Principal Supervisor – Eleni Dermentzi
---
Funding Notes
Each studentship supports a full stipend, paid for three years at RCUK rates (for 2021/22 full-time study this is £15,609 per year) and full tuition fees. UK and international (including EU) candidates may apply.
Studentships are available for applicants who wish to study on a part-time basis over 5 years (0.6 FTE, stipend £9,365 per year and full tuition fees) in combination with work or personal responsibilities.
Please also read the full funding notes which include advice for international and part-time applicants.
---
References
1. Dermentzi, E. and Papagiannidis, S. (2017). UK Public's intention to engage with academia via online technologies. Behaviour & Information Technology, Vol. 37(2), pp. 120-132. doi:10.1080/0144929X.2017.1410725
2. Dermentzi, E. and Papagiannidis, S. (2017). Academics' Intention to Use Online Technologies for Public Engagement, Internet Research, Vol. 28 (1), pp. 191 -212. doi.org/10.1108/IntR-10-2016-0302
3. Dermentzi, E., Papagiannidis, S., Osorio, C., and Yannopoulou, N. (2016). Academic engagement: Differences between intention to adopt Social Networking Sites and other online technologies. Computers in Human Behavior, Vol. 61, pp. 321-332. doi: 10.1016/j.chb.2016.03.019.
4. Chan, T. K. H., Lee, Z. W. Y., & Skoumpopoulou, D. (2019). The Effects of Rhetorical Appeals and Moral Judgement on Intention to Participate in Social Media Firestorms. In Proceedings of the European Conference on Information Systems 2019, Stockholm, Sweden.
5. Chan, T. K. H., Skoumpopoulou, D., & Yu, Q. (2018). Firestorms on Social Media: Effects of Social Information Characteristics on Customer Responses. In Proceedings of the Pacific Asia Conference on Information Systems 2018, Yokohama, Japan.
6. Ahmed, W. and Önkal, D., (2021). Managing Misinformation During Crisis: Pathways to Enhancing Digital Resilience and Mindfulness, ICDSST2021 (EWG-DSS 7th International Conference on Decision Support System Technology), Loughborough, U.K.
Grants, bidding, knowledge exchange
European Commission: Erasmus+
Project: FLIP2G: Enhancing education and training through data-driven adaptable games in flipped classrooms (Dates: 1/1/2019 – 31/12/2021)
Partners: Aalborg University (Coordinator), University of Macedonia, Nurogames, Artelnics, Northumbria University, Mandoulides Schools, Revheim skole- Stavanger Kommune
Applied amount (as PI on behalf of Northumbria University): £107,754
Total Funding for the project: 997.468 €
Editorial experiences
Chan, T. K. H., Guest associate editor at Information Technology (AJG4, IF 5.824): Special Issue on the Ethical Issues and Unintended Consequences of Digitalization and Platformization
Chan, T. K. H., Guest associate editor at International Journal of Electronic Commerce (AJG3, IF 4.300): Special Issue on the Dark-Sides of Digitalization
Önkal, D., Co-Editor of International Journal of Forecasting 2015-2019 (AJG3, IF 3.779 )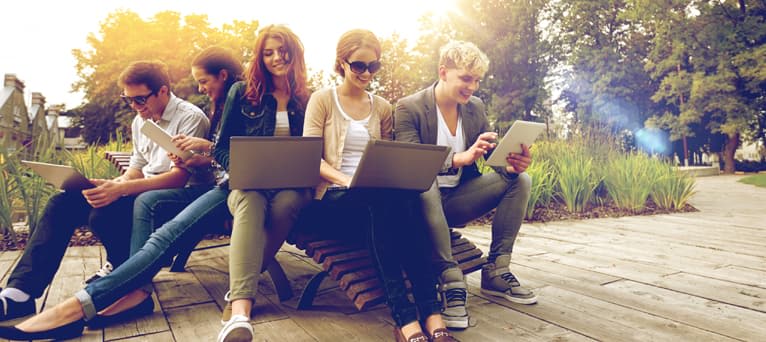 Search suggestions
Based on your current searches we recommend the following search filters.
Check out our other PhDs in Newcastle, United Kingdom
Check out our other PhDs in United Kingdom
Start a New search with our database of over 4,000 PhDs