Translating complex interventions for older people into routine service delivery
---
Prof Robbie Foy

,

Prof Suzanne Richards

,

Mrs Bonnie Cundill
No more applications being accepted
Funded PhD Project (UK Students Only)
---
About the Project
Global population projections indicate that older people (aged 65 years or older) are the fastest growing sector of the population, with the proportion set to almost double by 2050 (and trebling within the 'oldest old' age group aged 85 years or older).[1] Multimorbidity, defined as living with two or more long term conditions, is almost universal in older adults and is associated with increased demand for care.[2] Thus the ageing population has profound implications for service planning and delivery of evidence-based care.
There is a growing body of research evidence describing and evaluating interventions to improve the health and well-being of older people in community settings. These often involve interdisciplinary teams from health and social care sectors delivering various combinations of support, rehabilitation and health promotion, with the aim of enabling older people to live and function more independently.[3] The most robust evidence for these interventions generally comes from randomised controlled trials, whereby individuals or groups of older people are randomly allocated to an intervention or comparison arm and followed up to examine any differences in outcomes. However, there are challenges in designing trials of such interventions and in translating evidence from trials into routine service delivery.
First, these interventions are typically complex, in that they involve several interacting components and may target several groups of people and behaviours to bring about a range of outcomes.[4] It can be difficult to tell why complex interventions appear to work in some trials but not in others, even in meta-analyses which use regression methods to explain variations in trial outcomes. One potential way forward is to maximise cumulative learning from process evaluations, which include quantitative, qualitative or mixed-methods approaches to help explain trial results.[5] The success of complex interventions depends on the how the intervention actually works (mechanism of action), whether the intervention is implemented as intended (fidelity), and the circumstances within which the intervention is delivered (context). Process evaluations of trials aim to explain whether intervention success or failure is related to one or more of these influences. Just as systematic reviews of trials provide an established approach to summarise and understand intervention effects, systematic reviews of process evaluations may offer further insights into why interventions work or not.[6] Such insights could be valuable in highlighting whether more effort needs to go into better targeting mechanisms of action, improving fidelity or adapting to contextual factors in the future design and implementation of complex interventions. A starting point here could be to identify process evaluations from selected, recent systematic reviews of complex interventions targeting older people (e.g. models of care around rehabilitation, intermediate care, or discharge planning).
Second, trial findings may be difficult to translate into routine service delivery. For example, there is a long history of excluding older adults (and particularly the oldest old) from clinical trials of interventions, despite the need for such interventions falling disproportionately in the oldest populations[7]. Thus, there may be difficulties in applying findings from randomised trials if study participants and resources are not typical of those in routine service settings, or previous research fails to acknowledge any requirement to tailor or adapt interventions developed in younger populations to suit the needs of older people. In addition, patients in trials may be self-selected or interventions may be delivered by specially trained staff. Pragmatic trials are undertaken, as far as feasible, in 'real world' conditions to help support a decision on whether to deliver an intervention. This is in contrast to explanatory trials, undertaken in an idealised setting, to give the intervention under evaluation its best chance to demonstrate a beneficial effect.[8] The PRECIS-2 tool was developed to help assess the degree to which any given trial is truly pragmatic.[9] Findings from a fully pragmatic trial, recruiting samples reflective of real world settings, are more likely to be ready for routine service implementation than findings from an explanatory trial. Applying the PRECIS-2 tool to a set of trials would highlight what further scope there is in moving towards pragmatic trials and hence facilitate subsequent implementation in routine settings.
Third, designing and evaluating new complex interventions is costly and time-consuming. Ideally, interventions of demonstrated effectiveness for a given patient population, service setting and targeted problem should be adapted for use in one or more of a different population, problem or setting. Adaptation may offer a more efficient route to translating evidence into practice than investing in new interventions. Recently published criteria offer a way of informing judgments about the likely transferability of interventions to new contexts and what adaptations would be required for a given population, problem or setting.[10] It is important to involve stakeholders (e.g. researchers, service providers) in making such judgments.
This project will address these three challenges in a programme of work focused around complex interventions for older people. The programme is likely to include:
A systematic review of process evaluations of randomised trials of complex interventions for older people to explore the degrees to which mechanisms of action, fidelity and context appear to account for intervention effectiveness;
A systematic review of protocols and trial reports of randomised trials of complex interventions for older people to assess levels of pragmatism and applicability to routine service settings;
An interview study with health and social care service leads for older people to consider whether and how a selection of evaluated complex interventions can be adapted to their populations, problems, and service settings. Such a study might also involve interviewing researchers to contrast and compare their expectations with those of the service leads.
Eligibility and How to Apply
For further details about this scholarship, eligibility and how to apply please visit the University of Leeds website.
---
Funding Notes
As part of the National Institute for Health Research funded, Yorkshire and Humber Applied Research Collaboration (ARC), one PhD scholarship is available within the Implementation Science and Older People themes for applicants eligible to pay fees at the UK fee rate. The scholarship will attract an annual tax-free stipend of £16,062 for up to 3 years, subject to satisfactory progress, and will cover the UK tuition fees.
---
References
1 - United Nations. Department of Economic and Social Affairs Population Division: World population prospects 2019.
2 - Barnett K, Mercer SW, Norbury M, Watt G, Wyke S, Guthrie B: Epidemiology of multimorbidity and implications for health care, research, and medical education: a cross-sectional study. Lancet 2012, 380:37-43.
3 - Gabriel Z; Bowling ANN: Quality of life from the perspectives of older people. Ageing Soc 2004, 24:675-691.
4 - Skivington K, Matthews L: A new framework for developing and evaluating complex interventions: update of Medical Research Council guidance. 2021, 374:n2061.
5 - Moore GF, Audrey S, Barker M, Bond L, Bonell C, Hardeman W, Moore L, O'Cathain A, Tinati T, Wight D, Baird J: Process evaluation of complex interventions: Medical Research Council guidance. Bmj 2015, 350:h1258.
6 - Corepal R, Hall JF, English C: A protocol for a systematic review of process evaluations of interventions investigating sedentary behaviour in adults. 2019, 9:e031291.
7 - Nanna MG, Chen ST, Nelson AJ, Navar AM, Peterson ED: Representation of Older Adults in Cardiovascular Disease Trials Since the Inclusion Across the Lifespan Policy. JAMA Intern Med 2020, 180:1531-1533.
8 - Treweek S, Zwarenstein M: Making trials matter: pragmatic and explanatory trials and the problem of applicability. Trials 2009, 10:37.
9 - Loudon K, Treweek S, Sullivan F, Donnan P, Thorpe KE, Zwarenstein M: The PRECIS-2 tool: designing trials that are fit for purpose. Bmj 2015, 350:h2147.
10 - Moore G, Campbell M, Copeland L, Craig P, Movsisyan A, Hoddinott P, Littlecott H, O'Cathain A, Pfadenhauer L, Rehfuess E, et al: Adapting interventions to new contexts-the ADAPT guidance. Bmj 2021, 374:n1679.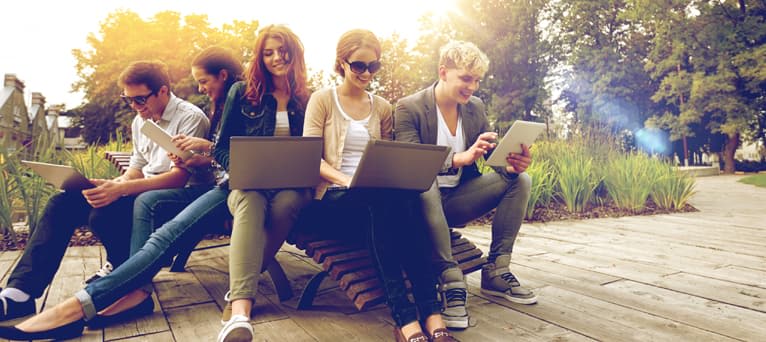 Search suggestions
Based on your current searches we recommend the following search filters.
Check out our other PhDs in Leeds, United Kingdom
Check out our other PhDs in United Kingdom
Start a New search with our database of over 4,000 PhDs