Prof Sara Zanivan
No more applications being accepted
Funded PhD Project (Students Worldwide)
---
About the Project
The tumour microenvironment (TME) has a fundamental role in promoting tumour development, metastasis, and response to therapy. Cancer associated fibroblasts densely populate the TME, and our group and others have shown that they facilitate tumour progression by secreting a multitude of factors, including extracellular matrix (ECM), chemokines and metabolites, that alter the TME and influence the behaviour of cancer cells and blood vessels (Kay et al. Nat Metab 2022, Kugeratski et al. Sci Signal 2019, Hernandez-Fernaud et al. Nat Commun 2017, Reid et al. EMBO J. 2017). More recently, it has emerged that CAFs are central players also in immune regulation. Despite the key roles played by CAFs in cancer, the molecular mechanisms that underpin their functions are not yet fully understood. This project aims to tackle this question to find ways to target CAFs to oppose tumour-promoting functions of the TME in triple negative breast cancer and ovarian cancer. Both tumour types are highly aggressive and are in urgent need of new effective therapies.
Altered cell metabolism is a hallmark of cancer, and we now know that also the metabolism of the fibroblasts is altered in tumours (Kay et al. Curr Opin Syst Biol 2021). We have recently found that there are specific metabolic pathways in CAFs that are central to support the production of tumour- and metastasis-promoting ECM in breast cancer (Kay et al. Nat Metab 2022). With this project we aim to mechanistically dissect the consequences of targeting specific metabolic pathways in CAFs on cancer and immune cell functions important to support tumour malignancy, and the potential of targeting CAFs together with other anti-cancer therapies to effectively eradicate tumours.
The student will use in vitro culture systems and in vivo models of breast or ovarian cancer already established in the Zanivan group in combination with knock-out and over-expression techniques and state-of-the art omics technologies including, mass spectrometry (MS)-based proteomics and metabolomics.
About us
The CRUK Beatson Institute where the lab is based is a world leading cancer research institute, situated in the vibrant city of Glasgow in Scotland and hosting approximately 60 doctoral researchers at any one time. It has an excellent reputation for fundamental cancer research, including world-class metabolism studies and renowned in vivo modelling of tumour growth and metastasis.
To apply, and for further details on the application process, please click 'Institute website'. Please do not email your CV.
References
Emily J Kay, Karla Paterson, David Sumpton, Ekaterina Stepanova, Claudia Boldrini, Juan R Hernandez-Fernaud, Sandeep Dhayade, Enio Gjerga, Robin Shaw, Lisa J Neilson, Grigorios Koulouras, Grace McGregor, Sergio Lilla, Craig Jamieson, Ann Hedley, Radia Marie Johnson, Morag Park, Crispin Miller, Jurre J Kamphorst, Fabricio Loayza-Puch, Julio Saez-Rodriguez, Karen Blyth, Michele Zagnoni, Sara Zanivan. Metabolic control of tumour extracellular matrix production in cancer-associated fibroblasts. BioRxiv
Kay EJ, Zanivan S. Metabolic pathways fuelling protumourigenic cancer-associated fibroblast functions. Curr Opin Syst Biol. 2021Dec, 28
Kugeratski FG, Atkinson SJ, Neilson LJ, Lilla S, Knight JRP, Serneels J, Juin A, Ismail S, Bryant DM, Markert EK, Machesky LM, Mazzone M, Sansom OJ, and Zanivan S. Hypoxic cancer–associated fibroblasts increase NCBP2-AS2/HIAR to promote endothelial sprouting through enhanced VEGF signaling. Science Signaling 2019 12(567), eaan8247. Cover Story. Editor's choice in Science Signaling 12(569), eaax0155.
van der Reest J , Lilla S, Zheng L*, Zanivan S* and Gottlieb E*. Proteome-wide analysis of cysteine oxidation reveals metabolic sensitivity to redox stress. Nat Commun. 2018 9(1):1581. *Corresponding author.
Reid SE, Kay EJ, Neilson LJ, Henze AT, Serneels J, McGhee EJ, Dhayade S, Nixon C, Mackey JB, Santi A, Swaminathan K, Athineos D, Papalazarou V, Patella F, Román-Fernández Á, ElMaghloob Y, Hernandez-Fernaud JR, Adams RH, Ismail S, Bryant DM, Salmeron-Sanchez M, Machesky LM, Carlin LM, Blyth K, Mazzone M, Zanivan S. Tumor matrix stiffness promotes metastatic cancer cell interaction with the endothelium. EMBO J. 2017 36(16):2373-2389.
---
Funding Notes
Students starting in 2023 will receive £21,000 per year for their living expenses. We will also pay their fees to the University of Glasgow.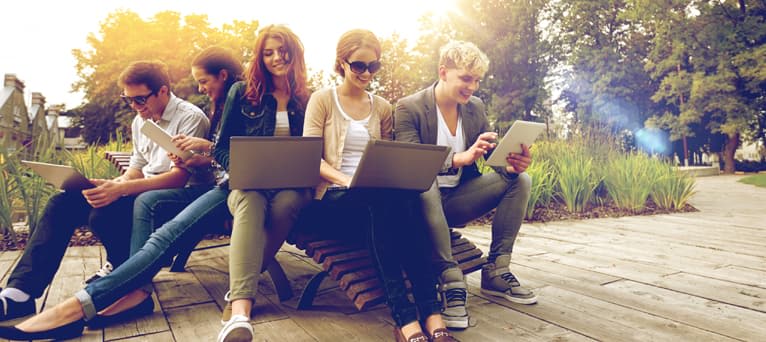 Search suggestions
Based on your current searches we recommend the following search filters.
Check out our other PhDs in Glasgow, United Kingdom
Check out our other PhDs in United Kingdom
Start a New search with our database of over 4,000 PhDs