Uncovering anti-arrhythmic potential of stellate ganglion purinergic receptors.
---
Dr C Bussey

,

Dr J Paton
Applications accepted all year round
Competition Funded PhD Project (Students Worldwide)
---
About the Project
Background:
Cardiovascular disease affects over 30% of people worldwide, and is one of the leading causes of death each year. Elevated sympathetic nerve activity is a common feature of cardiovascular disease, contributing to end-organ damage, morbidity and mortality [1-3]. We have identified a novel receptor target that may have therapeutic benefit in the treatment of excessive cardiac sympathetic activity and the development of hypertension and cardiac arrhythmias.
Recent findings indicate that short-circuiting sympathetic nerve overactivity by removal of the stellate ganglion can eradicate arrhythmias, emphasising the need for novel therapeutic targets to correct signalling non-invasively [4]. Unexpectedly, we have found upregulation of a subtype of purinergic receptors [5] in the stellate ganglion of animals and humans with cardiovascular disease. We hypothesise that these purinergic receptors within cardiac stellate ganglion play a role in the excessive sympathetic drive to the heart in cardiovascular disease and can initiate cardiac arrhythmias.
The project:
The graduate student selected for this project will perform functional studies determining the cardiac responses (haemodynamic, electrical and pro-arrhythmic) mediated by P2X3 purinergic receptors on stellate neurones in animals with cardiovascular disease. This will include investigation of the chronic anti-arrhythmic and therapeutic actions of P2X3 receptor antagonism in conscious animals, using radio-telemetry [6] and chronic monitoring of cardiac haemodynamics and the electrocardiogram. Observations may be further examined in a large animal model to enhance translatability. Additional opportunities are available within the laboratory for immunofluorescence combined with high-resolution Airyscan imaging, and RNAscope to delve into the spatial distribution and molecular processes of P2X3 receptors located on stellate sympathetic neurones.
The aim of this project is determine the cardiac effects of the novel purinergic receptor within the stellate ganglion, and its role in cardiac arrhythmias. With this information, we aim to uncover the therapeutic potential of a novel receptor antagonist already approved for clinical trials [7] and translate our findings to benefit patients with cardiovascular disease.
This project is open to suggestions and we welcome all ideas.
Who we are looking for:
We are looking for a student who shares our passion in translational physiology and in tackling questions using a range of innovative approaches. The ideal candidate will be a creative, hard-working and curious individual; as well as adaptable, willing to learn, and passionate about driving their own research. We hope to find someone who enjoys working with others.
Anyone interested in conducting MSc (or other) research with us, please feel free to reach out as we may have alternative research opportunities available.
About us:
We are a diverse team of researchers who share an interest in answering biological questions with a multifaceted and translational approach. We look to tackle problems on a molecular, cellular, whole organ and physiological scale; and recognise the importance of leveraging a range of models and systems for hypothesis validation. Our research team is spearheaded by world-renowned translational physiologist Prof. Julian Paton, who has supervised over 20 PhD students over 30-years. Please see the links below for some information about us and our current research highlights.
- https://www.fmhs.auckland.ac.nz/en/sms/about/our-departments/physiology/research-groups/translational-cardio-respiratory-research-laboratory.html
- https://www.auckland.ac.nz/en/news/2021/05/21/heart-research-connections-are-key-manaaki-manawa.html
- https://www.hrc.govt.nz/news-and-events/finding-new-way-control-blood-pressure-gets-5m-funding-boost
- https://unidirectory.auckland.ac.nz/profile/j-paton
- https://unidirectory.auckland.ac.nz/profile/carol-bussey
How to apply:
Please send us your CV and a cover letter outlining your reasons for applying and your suitability for the position.
---
Funding Notes
We welcome applicants with prior research experience, who have achieved a B+ or above in their undergraduate degree. For exceptional students with a GPA of 8.0 or above, the University of Auckland offers guaranteed doctoral scholarships. Exceptional Maori and Pacific students with a GPA of over 7.5 are also eligible for a guaranteed UoA scholarship.
- https://www.auckland.ac.nz/en/study/scholarships-and-awards/scholarship-types/postgraduate-scholarships/guaranteed-scholarships.html
---
References
1. Briant LJB, Paton JFR, Pickering AE, Champneys AR. Modelling the vascular response to sympathetic postganglionic nerve activity. J Theor Biol. 2015;371(C):102-116. doi:10.1016/j.jtbi.2015.01.037.
2. Thaung HP, Baldi JC, Wang HY, Hughes G, Cook RF, Bussey CT, Sheard PW, Bahn A, Jones PP, Schwenke DO, Lamberts RR. Increased efferent cardiac sympathetic nerve activity and defective intrinsic heart rate regulation in type 2 diabetes. Diabetes 2015;64: 2944-2956. doi: 10.2337/db14-0955.
3. Herring N, Kalla M, Paterson DJ. The autonomic nervous system and cardiac arrhythmias: current concepts and emerging therapies. Nat Rev Cardiol. 2019 Jun 13. doi: 10.1038/s41569-019-0221-2.
4. Chin A, Ntsekhe M, Viljoen C, Rossouw J, Pennel T, Schwartz PJ. Rationale and design of a prospective study to assess the effect of left cardiac sympathetic denervation in chronic heart failure. Int J Cardiol. 2017;248:227-231.
5. Ford AP, Undem BJ, Birder LA, Grundy D, Pijacka W, Paton JF. P2X3 receptors and sensitization of autonomic reflexes. Auton Neurosci. 2015; 191, 16-24.
6. Bussey CT, de Leeuw AE, Lamberts RR. Increased haemodynamic adrenergic load with isoflurane anaesthesia in type 2 diabetic and obese rats in vivo. Cardiovascular Diabetology 2014;13:161. doi:10.1186/s12933-014-0161-4.
7. Abdulqawi R, Dockry R, Holt K, Layton G, McCarthy BG, Ford AP, Smith JA. P2X3 receptor antagonist (AF-219) in refractory chronic cough: a randomised, double-blind, placebo-controlled phase 2 study. Lancet. 2015;385:1198-205.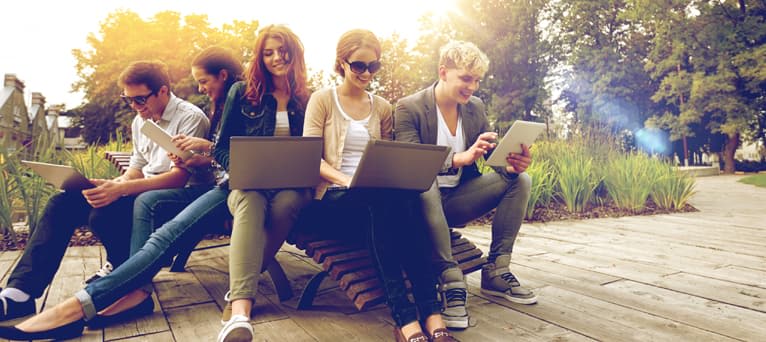 Search suggestions
Based on your current searches we recommend the following search filters.
Check out our other PhDs in Auckland, New Zealand
Check out our other PhDs in New Zealand
Start a New search with our database of over 4,000 PhDs