Uncovering novel negative regulators of T cell immunity to cancer
---
Dr Rahul Roychoudhuri
No more applications being accepted
Funded PhD Project (UK Students Only)
---
About the Project
Cancer is a leading cause of morbidity and mortality worldwide, accounting for 10.0 million deaths globally in 2020 alone. Immunotherapy has revolutionised the way we treat patients with advanced cancer, but a majority of patients receiving existing immunotherapies will not respond to treatment. A large in vivo screen was undertaken to identify host regulators of cancer growth, revealing genetic factors which upon disruption in host tissues prevented metastasis by enhancing immune responses. Amongst the genes identified was TBC1 domain family member 22a, a GTPase mainly expressed in the haematopoietic compartment. New unpublished data show that TBC1 domain family member 22a plays a critical role in driving host susceptibility to cancer metastasis. Genetic deletion of TBC1 domain family member 22a in host tissues of mice results in near complete eradication of lung metastases from intravenously administered wildtype B16 melanoma cells. Expression of TBC1 domain family member 22a is enriched within T cells and prior findings show that human TBC1 domain family member 22a polymorphisms are associated with altered cytokine production. Using TBC1 domain family member 22a knockout mice in conjunction with cutting-edge multi-dimensional immune profiling, this studentship aims to decipher how TBC1 domain family member 22a and its pathway control cancer metastasis. Exploiting expertise at AstraZeneca, we will explore the potential for targeting of TBC1 domain family member 22a endogenously and in the context of CAR-T cell therapy to disrupt immune suppression and enhance therapeutic outcomes in cancer.
Main techniques:
• Cutting-edge mouse genetics and tumour models
• High-dimensional flow cytometry (spectral analysis)
• Single-cell RNA-Sequencing
• Antibody and peptide-MHC tetramer staining
• Intracellular cytokine staining
• Bioinformatics analysis of high-content data analysis
Visit the laboratory website at: http://roychoudhurilab.org
For more information about this project, and for other opportunities to join the laboratory as a PhD student, email [Email Address Removed]
---
Funding Notes
How to apply:
Project Selection: Students applying for the MRC iCASE studentships will need to select from a list available projects. https://mrcdtp.medschl.cam.ac.uk/prospective-students/icase-projects/
Details on how to apply are provided here: https://mrcdtp.medschl.cam.ac.uk/prospective-students/how-to-apply/
Project ID:
00076
Supervisor:
Dr Rahul Roychoudhuri
Department:
Department of Pathology
---
References
BACH2 restricts NK cell maturation and function, limiting immunity to cancer metastasis.
Imianowski CJ, Whiteside SK, Lozano T, Evans AC, Benson JD, Courreges CJF, Sadiyah F, Lau CM, Zandhuis ND, Grant FM, Schuijs MJ, Vardaka P, Kuo P, Soilleux EJ, Yang J, Sun JC, Kurosaki T, Okkenhaug K, Halim TYF, Roychoudhuri R
J Exp Med 2022 219 (12).
BACH2 drives quiescence and maintenance of resting Treg cells to promote homeostasis and cancer immunosuppression.
Grant FM, Yang J, Nasrallah R, Clarke J, Sadiyah F, Whiteside SK, Imianowski CJ, Kuo P, Vardaka P, Todorov T, Zandhuis N, Patrascan I, Tough DF, Kometani K, Eil R, Kurosaki T, Okkenhaug K, Roychoudhuri R
J Exp Med 2020 217 (9).
Oxygen Sensing by T Cells Establishes an Immunologically Tolerant Metastatic Niche.
Clever D, Roychoudhuri R, Constantinides MG, Askenase MH, Sukumar M, Klebanoff CA, Eil RL, Hickman HD, Yu Z, Pan JH, Palmer DC, Phan AT, Goulding J, Gattinoni L, Goldrath AW, Belkaid Y, Restifo NP
Cell 2016 166 (5): 1117-1131.e14.
Ionic immune suppression within the tumour microenvironment limits T cell effector function.
Eil R, Vodnala SK, Clever D, Klebanoff CA, Sukumar M, Pan JH, Palmer DC, Gros A, Yamamoto TN, Patel SJ, Guittard GC, Yu Z, Carbonaro V, Okkenhaug K, Schrump DS, Linehan WM, Roychoudhuri R, Restifo NP
Nature 2016 537 (7621): 539-543.
Genome-wide in vivo screen identifies novel host regulators of metastatic colonization.
Louise van der Weyden 1, Mark J Arends 2, Andrew D Campbell 3, Tobias Bald 4 5, Hannah Wardle-Jones 1, Nicola Griggs 1, Martin Del Castillo Velasco-Herrera 1, Thomas Tüting 4, Owen J Sansom 3, Natasha A Karp 1, Simon Clare 1, Diane Gleeson 1, Edward Ryder 1, Antonella Galli 1, Elizabeth Tuck 1, Emma L Cambridge 1, Thierry Voet 1 6, Iain C Macaulay 1, Kim Wong 1, Sanger Mouse Genetics Project; Sarah Spiegel 7, Anneliese O Speak 1, David J Adams 1
Nature 2017 Jan 12;541(7636):233-236.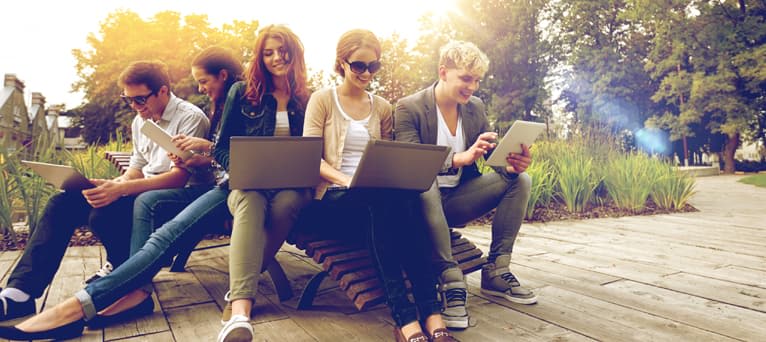 Search suggestions
Based on your current searches we recommend the following search filters.
Check out our other PhDs in Cambridge, United Kingdom
Check out our other PhDs in United Kingdom
Start a New search with our database of over 4,000 PhDs