Understanding micronutrients provision in a changing global food system
---
Dr V Eory

,

Dr P Alexander
No more applications being accepted
Competition Funded PhD Project (UK Students Only)
---
About the Project
Micronutrient deficiency is likely to be intensified with climate change. This work will model micronutrient supply for countries globally, highlighting inequalities in food security and health outcomes. It will help to identify policy relevant options for future health and sustainability.
Micronutrient deficiency, or 'hidden hunger', affects between a half and a third of the global population, with four nutrients in chronically short supply; iron, zinc, iodine and vitamin A. Climate change is expected to reduce the concentration of micronutrients in crops across the globe, as well as impact crop yields. A link between micronutrient deficiency and obesity has also been suggested; the 'hunger-obesity' paradox implies reductions in plant quality could exacerbate obesity rates. The food system is under pressure due to changes beyond climate, including population demography, dietary transitions, and land-based climate change mitigation measures. These changes will in turn be drivers for further environmental changes, e.g. through land use change.
To date, the food security policy and research has been predominantly on providing sufficient calories. While this has been successful in reducing undernutrition, with some set-backs due to the COVID pandemic, the burden of hidden hunger has been increasing. How the food system may respond and the human and environmental consequences needs to be better understood.
Within this complex picture it is challenging to understand current flows of micronutrient availability in our food and environmental outcomes or to project how these would change under future scenarios. While the impact of climate change on crop micronutrient concentration has been studied and some global food system studies exist, the malnutrition effects of reduced micronutrient availability at the country level, considering trade and economics, has not been researched. 
This PhD research will describe the current state of micronutrient supply from farm to fork for the countries of the globe, highlighting inequalities in food security and health outcomes between countries, using a combination of accounting and global food system modelling.
Research questions
Quantify how micronutrients are produced, supplied (including via international trade) and consumed in the food system today, and how this varies regionally.
Integrate understanding of crop micronutrient responses to climate change into global food system projections, and to explore the consequences for human nutrition and land use.
Understand the impact of achieving nutritional food security on global land use, and how this is affected by climate change.
Investigate how interventions (like alternative dietary trajectories, food/crop fortification) can meet nutritional and micronutrient needs under future global change without compromising natural capital.
Methodology
The methodology will be a combination of accounting and global food system modelling. You will run scenarios looking at how nutritional food security is impacted by climate change and other social-political changes. The research will improve understanding of how micronutrients are produced, supplied and consumed in the food system, and the role future global changes will have in worsening or improving associated deficiencies. The work will rely on secondary data, key data sources include FAOStat (https://www.fao.org/faostat) and USDA FoodData Central (https://fdc.nal.usda.gov). A range of methods will used from allocation and accounting approaches to process-based food system modelling (e.g., LandSyMM, https://landsymm.earth).
Year 1: training, literature review on food system modelling, research design for research question (RQ) 1 including data availability and model review
Year 2: accounting model for RQ 1, analysis and write up for paper 1, research design for RQ 2, literature review of crop micronutrient response to climate change
Year 3: model development for RQ 2, analysis and write up for paper 2, research design for RQ 3-4, modelling for RQ 3-4
Year 4 (6 months): analysis and write up for paper 3, thesis write-up
---
References
Smith, M.R., Myers, S.S., 2018. Impact of anthropogenic CO2 emissions on global human nutrition. Nat. Clim. Chang. 8, 834–839. https://doi.org/10.1038/s41558-018-0253-3
Ritchie, H., Reay, D.S., Higgins, P., 2018. Beyond Calories: A Holistic Assessment of the Global Food System. Front. Sustain. Food Syst. 2, 1–12. https://doi.org/10.3389/fsufs.2018.00057
Henry, R.C., Arneth, A., Jung, M., Rabin, S.S., Rounsevell, M.D., Warren, F., Alexander, P., 2022. Global and regional health and food security under strict conservation scenarios. Nat. Sustain. https://doi.org/10.1038/s41893-021-00844-x
Alexander, P., Brown, C., Arneth, A., Finnigan, J., Moran, D., Rounsevell, M.D.A., 2017. Losses, inefficiencies and waste in the global food system. Agric. Syst. 153, 190–200. https://doi.org/https://doi.org/10.1016/j.agsy.2017.01.014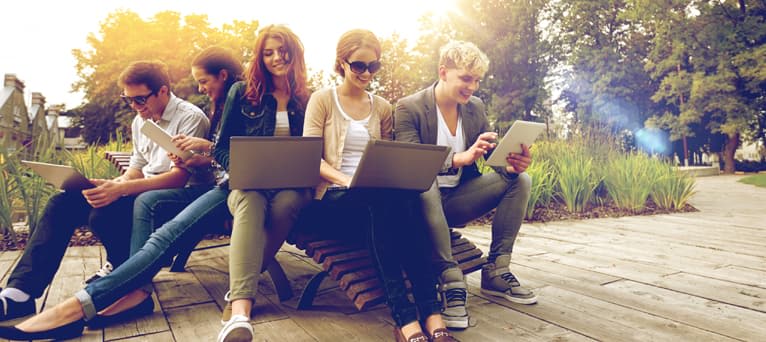 Search suggestions
Based on your current searches we recommend the following search filters.
Check out our other PhDs in Edinburgh, United Kingdom
Check out our other PhDs in United Kingdom
Start a New search with our database of over 4,000 PhDs