Understanding public awareness, attitudes and perceptions of invasive non-native species and their management in the UK
---
Dr Zarah Pattison

,

Prof Aileen Mill
No more applications being accepted
Competition Funded PhD Project (Students Worldwide)
---
About the Project
Biological invasions are a key stressor of biodiversity, ecosystem services and human wellbeing (IPBES, 2019) including culture, health, safety, livelihoods, and economies (Bacher et al. 2018). Despite the large variety of socio-economic impacts, most of the existing research in invasion science focuses on the ecological aspects of the invasion process. We often have little or no information on key anthropogenic factors that might shape public opinion and ultimately support or oppose management actions, such as public awareness, attitudes, or perceptions (APA) (Shackleton et al. 2019). Management of invasive non-native species (INNS) can be expensive and challenging. If we aim to understand the phenomenon of biological invasions and implement acceptable management options, it is key to account for the APA of the public.
The public can play a decisive role in instigating, driving, and supporting management action (Novoa et al. 2018). For example, species perceived as charismatic by the public are studied more often and over longer periods of time, and scientific studies targeting these species are more likely to be funded (Jaric et al. 2020). Public communication of the impacts of INNS is often subtle, complex, and occurs over extended periods, which can lead to the message being lost on the target audience. In addition, general awareness of the impacts of INNS is often overshadowed by the charisma (grey squirrel) or attractiveness (monk parakeet) of newly introduced species. This results in groups advocating for species protection, thus hampering management efforts.
Building awareness and public understanding of the importance of INNS management is a key research evidence gap and need in the 2022 GB non-native species strategy. In this age of big data and the digital revolution, there are opportunities to fill this knowledge gap. Specifically, tools from the field of conservation culturomics can allow for collecting large bodies of digital data sources on these aspects, with relatively low sampling costs, and targeting a wider audience reducing bias (Jaric et al. 2021).
Aim and objectives: The aim of this research is to understand current public APA of the UK's top 30 worst INNS and assess whether organised events aimed at raising awareness of INNS impacts alter these views thereby influencing management success, by applying a novel conservation culturomics approach. The specific objectives are to: Obj 1. identify public APA of key INNS in the UK and how these vary between taxonomic groups, Obj 2. assess the efficacy of organised events aimed at raising awareness of INNS and changing public perceptions and attitudes, and Obj 3. assess whether APA influence the efficacy of management strategies used to mitigate, better control the impact of and eradicate INNS, and how this changes over time.
Methodology
The project will be carried out in collaboration with the Department of Invasion Ecology of the Institute of Botany of the Academy of Sciences of the Czech Republic (IBOT-CAS) and Great Britain Non-Native Species Secretariat (GB NNSS, UK Government). Therefore, the student will be working in partnership with colleagues from IBOT-CAS when designing and implementing conservation culturomics approach, and working with GB NNSS to identify focal UK INNS. This provides a unique opportunity to collaborate with invasion science researchers across Europe, and work with the UK government to identify the most applicable and policy relevant INNS as the basis for conducting this research.
Methods:
Obj 1) Working with the GB NNSS the student will identify the 30 most invasive non-native species in the UK across taxonomic groups. For each selected species, the student will use sentiment analysis to identify public APA of key INNS in the UK, via a hackathon-style workshop with project partners. The student will collect information on awareness (using relative search volumes of each species in Google and Wikipedia and number of posts featuring each species in social media platforms such as Twitter, Instagram or Youtube as proxies) and perceptions of and attitudes towards the INNS (using sentiment analysis on those posts). The posts that mention the key species will be automatically retrieved using different R packages (e.g., 'academictwitteR', 'WikipediR', 'gtrendsR') and both open and research APIs, and filtered to only include posts made within the UK. Furthermore, we will use data on the access/usage of the GB non-native Species Information Portal (NNSIP, https://www.nonnativespecies.org/non-native-species/information-portal/#) and the number of citizen science records submitted to the iNaturalist project.
Obj 2. Using text analytics and sentiment data from Obj1, the student will assess public APA towards the target 30 INNS before and after events specifically organised to raise public awareness of INNS impacts, and test for changes in support or opposition of these INNS. This will be tested by focusing on fixed events at national and international levels and unpredictable events, such as press releases related to new study results. At the national level, the student will use the annual May 'Invasive Species Week' event aimed at raising awareness of INNS impacts, organised by GB NNSS in collaboration with organisations across the UK. The IPBES global invasive species assessment (Publication due May 2023) will be accompanied by extensive media activities and therefore offers a valuable opportunity to test how media reporting conducted at the global level influences perceptions of UK INNS.
Obj 3. To assess the impact of public APA on management efforts and outcomes, the student will choose 4 INNS from the 30 as case study examples. The results from Obj1 and 2 will be correlated to species traits (conventional and perceived traits of charisma); date of introduction (residence time may impact perception), spread and impact of the species; and dates of management implementation and its outcomes. Data will be collected from the NNSIP, the NBN biodiversity database, iNaturalist records, CABI Invasive Species Compendium and GB NNSS.
---
References
Project Timeline
Year 1
Literature review as a systematic review to gain understanding of social dimension of biological invasions (months 1-4); working with GB NNSS to identify the top 30 INNS, prepping for sentiment analysis workshop, (months 5-7); run sentiment analysis workshop with IBOT-CAS (months 8); data collection of APA on top 30 INNS (months 9-12)
Year 2
Data management and modelling method assessment (months 13-16); data analyses of APA top 30 INNS (months 17-18); collaborating/attending with key INNS events (month 19); hackathon-style workshop assessing changes in perception after key INNS events (months 20-22); data analyses of APA (months 23-24)
Year 3
Determine case study species (Months 25); case study data collection and data analyses (months 26-29); Writing thesis chapters, attendance at an international conference (months 30-36)
Year 3.5
Writing publications and thesis submission (months 37-42)
Training
& Skills
The student will receive training from a multidisciplinary supervisory team, particularly in some of the key NERC most wanted skills:
*Data management and modelling: the student will be supported by supervisors and partners with strong modelling skills and as such will have the opportunity to learn an array of modelling methods best suited to their data.
*Translating research into practice: As the output of this PhD will be integral to management of invasive species the student will work closely with GB NNSS to translate the findings of the research into practice. The student will receive training in science communication to multiple audiences (e.g. policy makers, non-governmental organisations (NGOs) and the wider public).
The student will also participate in IAPETUS training and events. A training budget is included for any external training required by the student.
The application deadline is Friday 6th January 2023 at 12:00 noon. By this time applicants must have submitted an application through the IAPETUS DTP online application system (open from 1st November 2022) further details are here: https://www.iapetus2.ac.uk/how-to-apply/. However, serious applicants should contact the lead supervisor by email well before the deadline to discuss their application.

Initial shortlisting will take place immediately after the 6th January deadline. Those candidates who are successful in shortlisting will be required to attend an IAPETUS interview on Tuesday 28th February or Wednesday 1st March 2023.

UKRI eligibility rules enable a small proportion of IAPETUS PhD studentships to be awarded to non-UK applicants from overseas and for successful international candidates we will apply to Stirling University to waive overseas fee costs; applicants from overseas should contact the lead supervisor to discuss this.
References & further reading
Bacher et al. 2018. Socio‐economic impact classification of alien taxa (SEICAT). Methods in Eco and Evo. https://doi.org/10.1111/2041-210X.12844
IPBES. 2019. Global Assessment Report on Biodiversity and Ecosystem Services. https://ipbes.net/global-assessment
Jarić et al. 2020. The role of species charisma in biological invasions. Frontiers in Eco and the Environ. https://doi.org/10.1002/fee.2195
Novoa et al. 2018. A framework for engaging stakeholders on the management of alien species. Journal of environ mng. https://doi.org/10.1016/j.jenvman.2017.09.059
Shackelton et al. 2019. The role of invasive alien species in shaping local livelihoods and human well-being: A review. Journal of environ mng. doi: 10.1016/j.jenvman.2018.05.007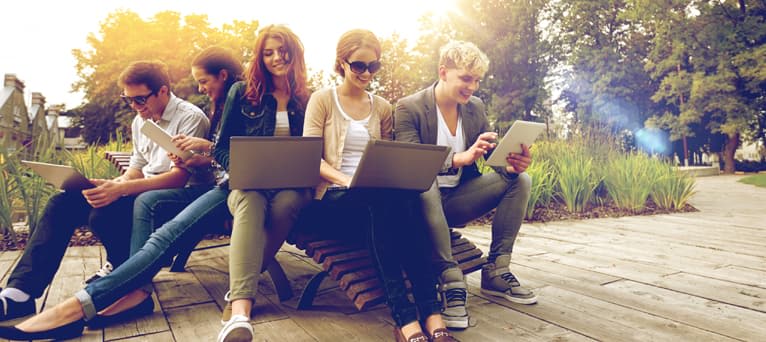 Search suggestions
Based on your current searches we recommend the following search filters.
Check out our other PhDs in Stirling, United Kingdom
Check out our other PhDs in United Kingdom
Start a New search with our database of over 4,000 PhDs