Understanding the epigenetic mechanisms controlling pluripotent stem cells that power whole body animal regeneration
---
Prof Aziz Aboobaker
No more applications being accepted
Funded PhD Project (Students Worldwide)
---
About the Project
This project is part of the DPhil in Biology at the University of Oxford
Some animals have the capacity to regenerate their whole bodies from small starting fragments, including the entire nervous system and brain. This ability is fueled by adult stem cells that are able to proliferate in response to physical or pathological damage and produce progeny that can differentiate into any cell types that need replacing, while body wide signalling systems ensure that new tissue is correctly patterned and functionally integrated with remaing undamaged parts of the body. We study this overall process of regeneration in planarian flatworms, an established model system for studying animals regeneration and stem cells (see reference 1).
In planarians regeneration is powered by large population of adult stem cells called "neoblasts". Despite being adult stem cells neoblasts can be pluripotent (that is make every cell type in the adult body plan) similar to the early embryonic stem cells (ESCs) in mammals. One of our major goals is to describe the gene regulatory mechanisms that control pluripotency in neoblasts. Ultimately we wish to have a complete description of the mechanisms at the epigentic, transcriptional and post-transcriptional level.
This project will focus on the epigenetic and cis-regulatory control of pluripotency with aim of identifying and describing the mechanisms necessary for planarian stem cells to be able to differentiate to every cell type in the adult body (2-4). We have identified two highly conserved histone modifying complexes that broadly mediate pluripotency in analagous ways to how they regulate the activity of mammalian stem cells, This project will manipulate the activity of these complexes and study the effect on downstream transcription factors and cis-regulatory elements active in planarian stem cells. This will allow us to identify which transcription factors might act to form the pluripotency gene regulatory network, and we can then study these transcription factors and their targets directly.
This project will involve using developmental approaches to studying regeneration (RNAi, in situ, confocal microscopy), functional genomic approaches to study genome wide regulatory processes (ATAC-seq, scRNA-seq, ChIP-seq) and bioinformatic analysis using established software and pipelines to integrate these data to form testable GRN models. Currently the regulation of pluripotent stem cells is only understood partially in mammals, understanding this in other animals will potentially unlock new regulatory routes to pluripotency.
This project is part of the Evolutionary Biology theme in the Department of Biology.
Funding
This project is part of the DPhil in Biology programme, and is not a funded course at the University of Oxford, as such, students are expected to explore options for funding. However, we anticipate being able to offer around 6 full graduate scholarships to incoming DPhil Students in 2023-24
You will be automatically considered for the majority of Oxford scholarships, if you fulfil the eligibility criteria and submit your graduate application by 20 January 2023. Scholarships are awarded on the basis of academic achievement and potential to excel as a DPhil student. 
For further details about searching for funding as a graduate student visit the University's dedicated Funding pages.
Eligibility
For full entry requirements and eligibility information, please see the main admissions page.
How to apply
The deadline for applications for 2023-2024 entry is midday 20 January 2023. We will continue to accept applications submitted after 20 January 2023, but these late applications will not be considered for scholarship funding.
You can find the admissions portal and further information about eligibility and the DPhil in Biology Programme at the University's graduate admissions page.
---
References
1. Planarian stem cells: a simple paradigm for regeneration. Aboobaker AA. Trends Cell Biol. 2011 May;21(5):304-11. 2. doi: 10.1016/j.tcb.2011.01.005
2. Epigenetic analyses of planarian stem cells demonstrate conservation of bivalent histone modifications in animal stem cells. Dattani A, Kao D, Mihaylova Y, Abnave P, Hughes S, Lai A, Sahu S, Aboobaker AA. Genome Res. 2018 Oct;28(10):1543-1554. doi: 10.1101/gr.239848.118. Epub 2018 Aug 24. 3. Mihaylova Y, Abnave P, Kao D, Hughes S, Lai A, Jaber-Hijazi F, Kosaka N, Aboobaker AA.
3. Conservation of epigenetic regulation by the MLL3/4 tumour suppressor in planarian pluripotent stem cells. Nat Commun. 2018 Sep 7;9(1):3633. doi: 10.1038/s41467-018-06092-6. PMID: 30194301; PMCID: PMC6128892.
4. Identification of putative enhancer-like elements predicts regulatory networks active in planarian adult stem cells. Neiro J, Sridhar D, Dattani A, Aboobaker A.
---
How good is research at University of Oxford in Biological Sciences?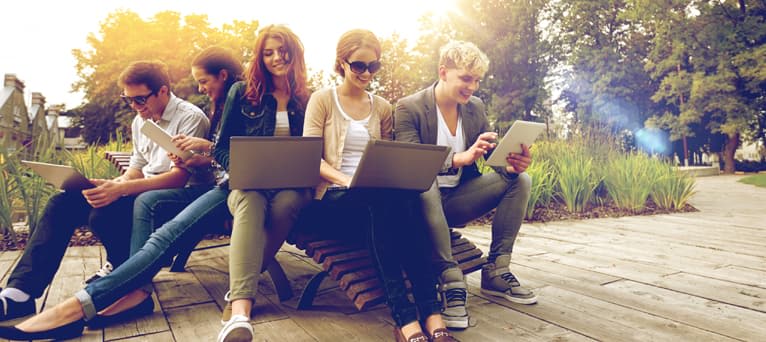 Search suggestions
Based on your current searches we recommend the following search filters.
Check out our other PhDs in Oxford, United Kingdom
Check out our other PhDs in United Kingdom
Start a New search with our database of over 4,000 PhDs