Understanding the mechanisms and functions of class I histone deacetylase complexes in gene regulation and other cellular processes
---
Dr John Schwabe
No more applications being accepted
Funded PhD Project (UK Students Only)
---
About the Project
Aim:
Histone deacetylase complexes play an essential role in gene regulation and are important in many cellular processes and diseases, including cancer, cell cycle progression and DNA repair. Investigating how these HDAC complexes act to control gene expression and their interactions with other proteins is essential for us to understand of their mechanisms of action and functional roles in the cell.
This PhD project could take one of two directions depending on the interests of the candidate:
(i) to determine the structure of a histone deacetylase complex to understand how it interacts with its chromatin substrate and other transcriptional regulators. This project will involve protein expression and purification and Cryo-electron microscopy.
(ii) to use gene editing techniques to tag endogenous proteins to enable rapid PROTAC mediated degradation in cells. This will enable genomic techniques (ChiP and nascent RNA-seq) and proteomics and acetylomics to address the functional roles of the HDAC complexes.
Profile of a successful candidate:
A successful candidate will have an enthusiastic approach to scientific research, an interest in functional and/or structural biology approaches and a background in biochemistry, chemistry or biophysics.
Background:
Class-1 histone deacetylases (HDACs 1, 2, 3) are essential enzymes present in the nucleus of all mammalian cells, where they help regulate chromatin structure as the catalytic component of large multi-protein co-repressor complexes such as Sin3A, NuRD, CoREST, MIDAC, MIER, RERE and NCOR/SMRT. Each of these complexes is recruited to target genes by specific transcription factors to regulate transcription. Incorporation into specific complexes is fundamental to the function of HDAC's 1, 2 and 3 since it is the accessory proteins that directs both substrate specificity as well as regulating the enzymatic activity of the HDAC. HDACs are generally thought to regulate gene expression by removing acetyl groups from lysine residues in histone tails resulting in chromatin condensation and gene repression, although gene profiling has shown HDACs are predominately located at active genes, suggesting a role in resetting chromatin between rounds of transcription.
The Schwabe group have been successful in expressing and purifying the core of many HDAC complexes in HEK293F cells in sufficient quantity for structural studies. This has led to a number of structures of HDAC complexes using X-ray crystallography and Cryo-electron electron microscopy. Additionally the group is using a combination of genomic and proteomic approaches to determine the molecular fingerprint of substrate specificity for the different HDAC complexes. The aim is to provide a functional readout of the biological activity of the complexes so that we can interrogate how the distinct components of the complexes determine gene regulatory activity
To apply please refer to the application advice and link to our online application at https://le.ac.uk/study/research-degrees/funded-opportunities/liscb-schwabe
---
Funding Notes
This studentship is for up to 3 years and provides
Stipend at UKRI rates
Tuition fees at UK rates
---
References
Turnbull RE, Fairall L, Saleh A, Kelsall E, Morris KL, Ragan TJ, Savva CG, Chandru A, Millard CJ, Makarova OV et al (2020) The MiDAC histone deacetylase complex is essential for embryonic development and has a unique multivalent structure. Nat Commun 11: 3252 DOI: 10.1038/s41467-020-17078-8
Song Y, Dagil L, Fairall L, Robertson N, Wu M, Ragan TJ, Savva CG, Saleh A, Morone N, Kunze MBA et al (2020) Mechanism of Crosstalk between the LSD1 Demethylase and HDAC1 Deacetylase in the CoREST Complex. Cell Rep 30: 2699-2711 DOI: 10.1016/j.celrep.2020.01.091
Millard CJ, Fairall L, Ragan TJ, Savva CG, Schwabe JWR (2020) The topology of chromatin-binding domains in the NuRD deacetylase complex. Nucleic Acids Res 48: 12972-12982 DOI: 10.1093/nar/gkaa1121
Smalley JP, Adams GE, Millard CJ, Song Y, Norris JKS, Schwabe JWR, Cowley SM, Hodgkinson JT (2020) PROTAC-mediated degradation of class I histone deacetylase enzymes in corepressor complexes. Chem Commun (Camb) 56: 4476-4479 DOI: 10.1039/d0cc01485k
Wang ZA, Millard CJ, Lin CL, Gurnett JE, Wu M, Lee K, Fairall L, Schwabe JW, Cole PA (2020) Diverse nucleosome Site-Selectivity among histone deacetylase complexes. Elife 9 DOI: 10.7554/eLife.57663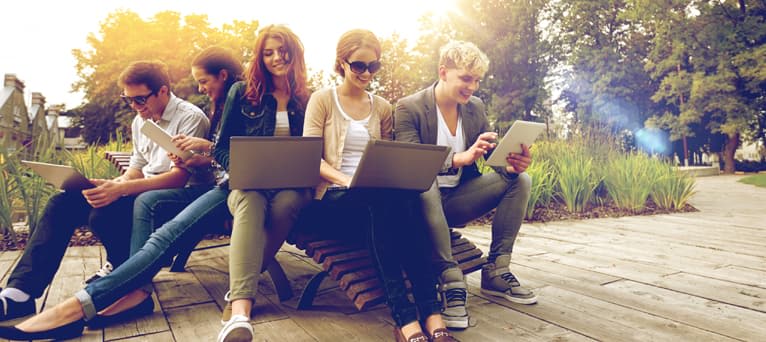 Search suggestions
Based on your current searches we recommend the following search filters.
Check out our other PhDs in Leicester, United Kingdom
Check out our other PhDs in United Kingdom
Start a New search with our database of over 4,000 PhDs