Understanding the role of fungal effector proteins in antagonistic fungus–microbe interactions
---
Dr Carl Mesarich
No more applications being accepted
Funded PhD Project (Students Worldwide)
---
About the Project
Background:
Fungi secrete a collection of proteins to their surrounding environments. In the case of plant-pathogenic fungi, many of these proteins are virulence factors, termed effectors, which function to promote host colonization through the modulation of plant physiology or immunity1. However, it is becoming increasingly apparent that a subset of these effectors instead function in antagonistic fungus–microbe interactions2–5. This manipulation is of vital importance, as it enables fungal pathogens to ward off microbial enemies, as well as outcompete microbial competitors for space and nutrients, both inside and outside the plant host.
Recently, our team at Massey University used AlphaFold2 and other tools to predict the tertiary structures of candidate effector proteins from the apple scab fungus, Venturia inaequalis, as well as the tomato leaf mould fungus, Fulvia fulva (previously Cladosporium fulvum)6,7. Strikingly, based on this analysis, a large number of these candidate effector proteins were predicted to have structural similarity to antimicrobial proteins from other fungi and plants. While some of these proteins were found to be singletons, many formed part of expanded protein families6,7. Whether these proteins have antimicrobial activity, or whether individual members of expanded families have different antimicrobial specificities, remains to be determined. Such an understanding will provide valuable information of how plant-pathogenic fungi promote host colonization, and will open up new opportunities for disease control and the development of novel antimicrobials.
Aim:
Using the above-mentioned proteins as a starting point, the aim of the advertised PhD project is to characterise effectors from V. inaequalis and F. fulva (and potentially other fungi studied in our lab) for their roles in antagonistic fungus–microbe interactions. Specifically, the project will involve:
The production of predicted antimicrobial effector proteins in culture using yeast, bacterial, or native fungal expression systems, or in model plant species.
Antimicrobial assays with purified predicted antimicrobial effector proteins. These assays will involve microbes associated with the natural hosts of V. inaequalis (apple) and F. fulva (tomato), as well as plant pathogens of significance to New Zealand (e.g. the bacterium Pseudomonas syringae pv. actinidiae, which causes canker disease of kiwifruit, and the oomycete Phytophthora agathidicida, which causes dieback disease of kauri).
Heterologous expression of candidate effector proteins in plants (e.g. Nicotiana benthamiana and tomato), followed by metagenomic sequencing, to assess the ability of these proteins to manipulate plant microbiota.
Targeted mutagenesis of antimicrobial effector proteins to identify regions of the protein required for antimicrobial activity.
CRISPR-Cas9 deletion or disruption of fungal genes encoding antimicrobial effector proteins to assess whether they play a role in virulence in planta.
Applicants should have a strong interest in molecular plant–microbe interactions, and a first or upper second class BSc(Hons) or MSc degree in Molecular Plant Pathology, Plant Molecular Biology, Molecular Microbiology, Genetics, or related disciplines. Experience in microscopy, plant pathology, fungal biology, proteomics, bioinformatics, or genomics/transcriptomics would be an advantage.
Massey University is a leading New Zealand University for postgraduate study, and is one of the QS-ranked top 35 Universities in the world for Agriculture. The supervisory team will include Dr Carl Mesarich (Primary Supervisor; School of Agriculture and Environment, Massey University, Palmerston North, New Zealand), Dr Joanna Bowen (Co-supervisor; The New Zealand Institute for Plant and Food Research Limited, Auckland, New Zealand), and Prof. Rosie Bradshaw (Co-supervisor; School of Natural Sciences, Massey University, Palmerston North, New Zealand). The scheduled start date for the PhD project is mid-to-late 2022.
To apply, please send a curriculum vitae, motivation letter and contact details (preferably email addresses) of at least two academic referees to Dr Carl Mesarich ([Email Address Removed]) before the closing date (31 May, 2022). Shortlisted applicants will be interviewed by Zoom.
General information:
Informal inquiries can be directed to Dr Carl Mesarich ([Email Address Removed]).
Applicants must meet Massey University admission requirements:
https://www.massey.ac.nz/massey/admission/entry-requirements/eligible_home.cfm.
Minimum English requirements for international applicants are detailed at: https://www.massey.ac.nz/massey/international/study-with-massey/entry-requirements/entry-requirements_home.cfm#PG.
Further information on postgraduate study at Massey University can be found at: https://www.massey.ac.nz/massey/postgraduate/postgraduate_home.cfm.
Funding Notes:
This PhD scholarship, which is available to both domestic and international students, is funded by a New Zealand Tertiary Education Commission grant to Bioprotection Aotearoa, and includes both a tax-free stipend of $29,000 (NZD) and PhD tuition fees of up to $9,500 (NZD) per annum for three years (36 months).
---
References
1 Rocafort M, Fudal I, and Mesarich CH. (2020). Apoplastic effector proteins of plant-associated fungi and oomycetes. Current Opinion in Plant Biology, 56, 9–19.
2 Eitzen K, Sengupta P, Kroll S, Kemen E, and Doehlemann G. (2021). A fungal member of the Arabidopsis thaliana phyllosphere antagonizes Albugo laibachii via a GH25 lysozyme. Elife, 10, e65306.
3 Kettles GJ, Bayon C, Sparks CA, Canning G, Kanyuka K, and Rudd JJ. (2018). Characterization of an antimicrobial and phytotoxic ribonuclease secreted by the fungal wheat pathogen Zymoseptoria tritici. New Phytologist, 217(1), 320–331.
4 Snelders NC, Petti GC, van den Berg GC, Seidl MF, and Thomma BPHJ. (2021). An ancient antimicrobial protein co-opted by a fungal plant pathogen for in planta mycobiome manipulation. Proceedings of the National Academy of Sciences, 118(49).
5 Snelders NC, Rovenich H, Petti GC, Rocafort M, van den Berg G, Vorholt JA, Mesters JR, Seidl MF, Nijland R, and Thomma BPHJ. (2020). Microbiome manipulation by a soil-borne fungal plant pathogen using effector proteins. Nature Plants, 6(11), 1365–1374.
6 Mesarich CH, Ӧkmen B, Rovenich H, Griffiths SA, Wang C, Karimi Jashni M, Mihajlovski A, Collemare J, Hunziker L, Deng CH, van der Burgt A, Beenen HG, Templeton MD, Bradshaw RE, and de Wit, PJGM (2018). Specific hypersensitive response–associated recognition of new apoplastic effectors from Cladosporium fulvum in wild tomato. Molecular Plant-Microbe Interactions, 31(1), 145–162.
7 Rocafort M, Bowen JK, Hassing B, Cox MP, McGreal B, de la Rosa S, Plummer KM, Bradshaw RE, and Mesarich CH. (2022). The Venturia inaequalis effector repertoire is expressed in waves, and is dominated by expanded families with predicted structural similarity to avirulence proteins from other fungi. bioRxiv, https://doi.org/10.1101/2022.03.22.482717.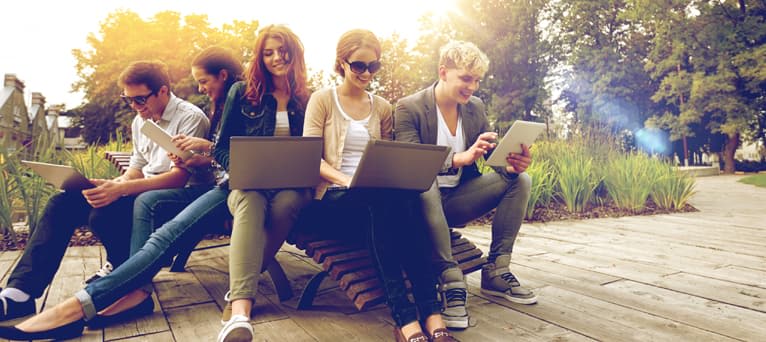 Search suggestions
Based on your current searches we recommend the following search filters.
Check out our other PhDs in Palmerston North, New Zealand
Check out our other PhDs in New Zealand
Start a New search with our database of over 4,000 PhDs