Unravelling the molecular biology of UTI phage cocktails
---
Prof M Clokie
Applications accepted all year round
Self-Funded PhD Students Only
---
About the Project
Project highlights
Identifying phage receptor binding proteins that allow clinically useful phages to bind to their bacterial hosts
Obtaining high resolution structural detail to allow an understanding of how these phages interact with their hosts
Establishing the bacterial targets that the receptor binding proteins bind to
Project description
There is an increasing interest in using bacteriophages (phages) as novel therapeutics. We (a team of phage biologists, clinical scientists and public health doctors) are developing a cocktail (mixture) of phages that target antibiotic resistant bacterial strains that cause Urinary Tract Infections (UTIs) and can lead to sepsis (a starting ~50% sepsis stems from UITs). Phages would ultimately be given to treat UTI's and reduce the AMR burden in healthcare.
There is however a significant disconnect between doctors who require phages in as short a time period, and phage molecular biologists who study the fundamental biology of model phages.
This PhD will bridge the gap between fundamental and applied science and the student will determine the receptor binding proteins (RBPs) and corresponding receptors for three E. coli phages that are the basis of our phage cocktail that targets urinary tract infections. We have already established a prototype phage cocktail [REF 3 below] which the student will use as a starting point for this project.
The student will use bioinformatic and genetic engineering approaches to determine which genes encode for the RBPs of these key phages. We have established how to make mutants within E. coli phages and therefore the student will be able to determine the phenotype of phages with removed or altered receptor binding proteins [REF 6 below].
They will then use biochemical and biophysical techniques to over-express and purify the proteins, obtain protein crystals and establish the structures. This work will be partly carried out at the Leicester Institute of Structural and Chemical Biology (LISCB), where we have access to cutting edge facilities such as cryo EM, and expertise in X-ray crystallography. In parallel, they will use pull-down assays and molecular biology to identify the target receptors in the bacteria. They will also use the wide range of model systems that we have available in order to determine, and minimise the development of resistance towards bacteriophages.
These data will allow the generation of mechanistic data on therapeutically useful phages. It will ensure that robust phages with well understood bacterial binding properties are developed for the clinic.
Methodology
We have a state-of-the-art laboratory and expertise to support the work outline above. The student will be able to develop their skills in all aspects of phage biology required for this project from standard microbiology approaches working with E. coli and its associated bacteriophages, to phage engineering and whole genome and transcriptome sequencing and analysis.
The student will receive a good grounding in bioinformatics approaches as it will be important to identify the genetic mechanisms that determine the interactions between these specific clinical phages and their hosts.
Having identified the putative tail fibres, the student will also work with Russel Wallis, a structural biologist, in order to determine the exact structure of the receptor binding proteins using protein overexpression, x-ray crystallography and advance imaging. This work will be carried out in LISCB and where we have previously collaborated to identify the RBPs for several other phages.
Entry requirements:
You must hold a UK undergraduate (Bachelors) degree with at least first class or upper second class honours or an equivalent qualification from a recognised overseas institution in a relevant subject.
University English language requirements apply. https://le.ac.uk/study/research-degrees/entry-reqs/eng-lang-reqs/ielts-65
Application advice:
Apply using the application link at the bottom of the Genetics web page https://le.ac.uk/study/research-degrees/research-subjects/genetics
Draft a brief (1,000 words maximum) personal statement that:
explains why you want to work in this area
describes any relevant research experience - for example, as part of a previous degree
lists any academic work you have published or which is awaiting publication
Prepare your supporting documents: With your application you need to include proof that you meet the academic entry requirements and the English language entry requirements:
include all relevant certificates/diplomas and transcripts and marking scheme.
supporting documents not in English must be provided with a certified English translation
CV
In addition to uploading the above documents please enter contact details for two academic (not personal) referees in the space provided. Referees should be able to comment on your suitability for the research degree programme or upload letters of reference if already available
Include the project title and supervisor in the relevant section. A proposal is not required.
Biological Sciences (4)
Food Sciences (15)
---
Funding Notes
This project is advertised for applicants who can fund their own study or have their own external sponsor.
We are not able to provide funding.
---
References
1) Identification of the receptor-binding protein of Clostridium difficile phage CDHS-1 reveals a new class of receptor-binding domains. Ahmed S. A. Dowah, Guoqing Xia, Ali Abdul Kareem Ali, Anisha M. Thanki, Jinyu Shan, Russell Wallis, Martha R. J. Clokie
doi: https://doi.org/10.1101/2021.07.05.451159
2)Impact of Phage CDHS-1 on the Transcription, Physiology and Pathogenicity of a Clostridioides difficile Ribotype 027 Strain, R20291.
Nale JY, Al-Tayawi TS, Heaphy S, Clokie MRJ.Viruses. 2021 Nov 11;13(11):2262. doi: 10.3390/v13112262.PMID: 34835068.
3) Analysis of Selection Methods to Develop Novel Phage Therapy Cocktails Against Antimicrobial Resistant Clinical Isolates of Bacteria.
Haines MEK, Hodges FE, Nale JY, Mahony J, van Sinderen D, Kaczorowska J, Alrashid B, Akter M, Brown N, Sauvageau D, Sicheritz-Pontén T, Thanki AM, Millard AD, Galyov EE, Clokie MRJ.Front Microbiol. 2021 Mar 29;12:613529. doi: 10.3389/fmicb.2021.613529. eCollection 2021.PMID: 33868187.

4)Preclinical data and safety assessment of phage therapy in humans.
Nale JY, Clokie MR.Curr Opin Biotechnol. 2021 Apr;68:310-317. doi: 10.1016/j.copbio.2021.03.002. Epub 2021 Apr 13.PMID: 33862490
5) Genomic Characterization of Jumbo Salmonella Phages That Effectively Target United Kingdom Pig-Associated Salmonella Serotypes.
Thanki AM, Brown N, Millard AD, Clokie MRJ.Front Microbiol. 2019 Jul 2;10:1491. doi: 10.3389/fmicb.2019.01491. eCollection 2019.PMID: 31312191.
6) Grigonyte, A.M., Harrison, C., MacDonald, P.R., Montero-Blay, A., Tridgett, M., Duncan, J., Sagona, A.P., Constantinidou, C., Jaramillo, A., Millard, A., 2020. Comparison of CRISPR and Marker-Based Methods for the Engineering of Phage T7. Viruses 12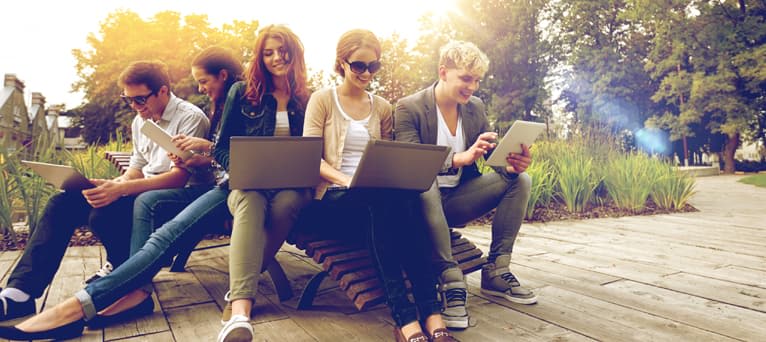 Search suggestions
Based on your current searches we recommend the following search filters.
Check out our other PhDs in Leicester, United Kingdom
Check out our other PhDs in United Kingdom
Start a New search with our database of over 4,000 PhDs