Uromodulin a Precision Medicine Target for Novel Drug Discovery in Cardiovascular Disease
---
Dr Martin McBride

,

Dr Delyth Graham
Applications accepted all year round
Self-Funded PhD Students Only
---
About the Project
Background
Despite major advances in cardiovascular health, hypertension remains the risk factor contributing most to the overall burden of disease globally. When the total global impact of known risk factors on the overall burden of disease is calculated, 54% of stroke and 47% of ischaemic heart disease are attributable to hypertension.
In our recent genome-wide association study using an extreme case-control design, we discovered a SNP (rs13333226 at position 16:20365654) in the 5' region of the Uromodulin gene (UMOD), also known as Tamm-Horsfall glycoprotein (THP) to be associated with hypertension. The minor G allele of rs13333226 was associated with lower risk of hypertension, decreased urinary uromodulin excretion, and higher glomerular filtration rate. Furthermore, the association with hypertension was shown to be independent of renal function indicating a possible pleiotropic effect, as SNPs highly correlated with rs13333226 were shown to be associated with kidney function in independent GWAS studies. The genotype association of rs13333226 and urinary UMOD excretion was more pronounced with low salt intake, and blunted with high salt intake, indicating a possible gene-environment interaction. We have extended these findings with work in UMOD KO mice which show a lower baseline blood pressure and are not sensitive to salt induced changes in blood pressure. Our data indicate that UMOD has a role in BP regulation and may protect from salt induced increase in BP. UMOD is selectively produced in the thick ascending limb of the loop of Henle in the kidney. and exists predominantly as a polymer in luminal fluid.
Proposal Plan
Molecular characterisation of human and mouse uromodulin transcripts and binding partners.
In this project, we will utilise RNA from a large panel of human kidneys (~100) grouped according to hypertension status, as well as the UMOD knock out mouse. We have access to human and rodent RNAseq data that we will analyse using different strategies including biological pathways using gene set enrichment and Ingenuity Pathway Analysis. We are also interested in identifying binding partners of UMOD under different environmental stressors and assessing potential transcription factor binding in the promoter region using Electrophoretic Mobility shift Assays (EMSA).
We aim to:
Assess human UMOD transcripts using RNAseq data. Explore biological pathways using Ingenuity Pathway Analysis.
Validate RNAseq gene expression changes using our panel of human kidneys prioritised by pathway analysis.
Use immunoprecipitation and mass spectrometry to identify binding partners of UMOD in human renal tissue to characterise potential mechanisms of action in disease.
Assess the genetic contribution of UMOD in large scale data including UK Biobank
Techniques and training to include:
Isolation of DNA and RNA
qRT-PCR and Sanger sequencing
PCR and cloning
Western analysis
Analysing RNAseq transcript data and other 'Omic' platforms
Biological pathway and data integration analysis
Electrophoretic Mobility Shift Assays to identify potential binding partners of uromodulin and assess potential binding of predicted transcription factors using mass spectrometry.
Biological Sciences (4)
---
References
Graham, L.A., et al 2014. Validation of Uromodulin as a Candidate Gene for Human Essential Hypertension. Hypertension, 63(3), pp.551–558.
Padmanabhan, S., et al 2010. Genome-Wide Association Study of Blood Pressure Extremes Identifies Variant near UMOD Associated with Hypertension. PLOS Genetics, 6(10), p.e1001177.
Trudu, M., et al 2013. Common noncoding UMOD gene variants induce salt-sensitive hypertension and kidney damage by increasing uromodulin expression. Nature Medicine, 19(12), pp.1655–1660.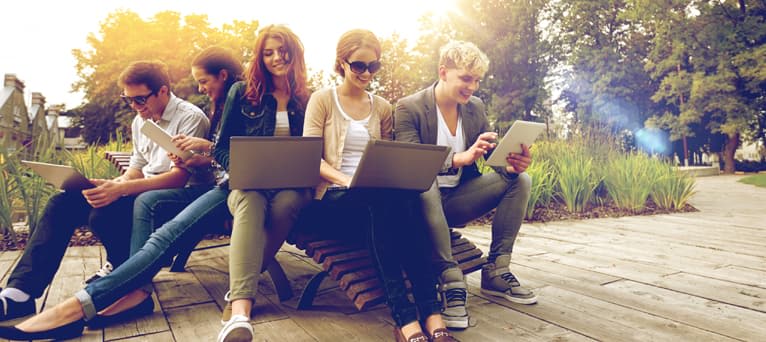 Search suggestions
Based on your current searches we recommend the following search filters.
Check out our other PhDs in Glasgow, United Kingdom
Check out our other PhDs in United Kingdom
Start a New search with our database of over 4,000 PhDs