Using individualised feedback to improve professional practice in health care
---
Dr J Benn

,

Prof Robbie Foy
No more applications being accepted
Funded PhD Project (UK Students Only)
---
About the Project
The aim of this PhD scholarship is to investigate the mechanisms by which feedback drives learning and improvement in professional practice for healthcare professionals. There are well-known variations in the quality of health care, which cut across all healthcare systems and specialties. Some patients receive excellent care whilst others receive care which may fall below recommended standards. This is an important issue because it ultimately has a big impact on patient outcomes, experience and resource use. However, many healthcare professionals also struggle with concerns and uncertainty about whether the care they provide individually is good enough. Ideally, they would benefit from feedback on their performance. But there are practical problems. First, whilst individualised feedback can be reassuring and motivating, it can also be perceived as threatening and may not help improve care if badly delivered. Second, as most healthcare occurs within teams, it is often hard to gather and use data at an individual level. This PhD is about addressing these and other challenges to support individual health professionals in improving the quality of care they provide.
The availability and design of performance feedback has considerable potential to enhance "learning on the job" and support continuous development in professional practice. Although the need may be apparent, the practical challenges of establishing effective feedback within specific practice domains can be considerable and the required evidence-base dispersed across multiple disciplines, including medical education, psychology and implementation science.
The term 'feedback' is commonly used to describe the provision of knowledge of the results of behaviour or 'knowledge of performance'. Within the psychological literature, for example, feedback has been defined as: "actions taken by external agents to provide information regarding some aspect of one's task performance" and within healthcare, any "summary of clinical performance…over a specified period of time". Synthesis of evidence from trials of audit and feedback in health care has identified small but potentially important improvements in professional practice. Furthermore, feedback was most effective when low baseline performance was present, it was delivered frequently, in multiple formats, including explicit targets and an action plan. Individualisation of feedback for healthcare professionals has been identified as important for actionable feedback and a marker of high performing medical centres. In practice, it is challenging to deliver given that much healthcare is delivered and assessed at team or organisational levels.
In response to calls for further research into the mechanisms or "active ingredients" of feedback interventions there is an opportunity to investigate the psychological mechanisms that may underpin improvement in personal professional practice resulting from enhanced feedback in naturalistic settings. Psychological theories of feedback, such as Control Theory (Carver, 1982), Feedback Intervention Theory and Goal Setting have historically been largely ignored in the design of audit and feedback trials in health care along with work psychology and human factors approaches that consider the role of feedback in the design of work and work systems. A robust system for learning from timely, individualised feedback on patient outcomes, may be particularly important in clinical settings requiring complex decision-making under conditions of uncertainty, such as in the Emergency Department, General Practice or Prehospital Emergency care. International studies have shown that the feedback that ambulance staff receive, for example, lacks structure, relevance, credibility and routine implementation. In environments in which feedback is poor, interventions that promote feedback-seeking behaviour may offer an important alternative . This raises the further question of whether solicited ("pull" model) or unsolicited ("push" model) feedback is more effective.
The aim of this PhD scholarship project is to investigate the mechanisms by which individualised feedback drives learning and improvement using a mixed methods approach and multi-disciplinary perspective. There is considerable scope, for example, to test guidance for the design of effective feedback, developed from a multidisciplinary perspective, in one or more specific clinical settings in which individualised feedback might support complex decision-making under conditions of uncertainty. The effects of feedback may vary depending on the specific professional behaviour targeted. From an implementation perspective, there is a need to consider how best to develop and introduce individualised feedback within a specialty. What opportunities and resources exist for personalised feedback? What guidance/training should be provided to clinicians on how to receive and act upon feedback? How should the model for feedback be adapted according to clinical context and the stage of training or experience of clinicians? Co-design of feedback interventions with experienced clinicians and junior doctors, is one possible approach to promoting credibility and usability in feedback systems.
Eligibility
You should hold a first degree equivalent to at least a UK upper second class honours degree, or suitable postgraduate degree in psychology, social science or a health-related subject. You will be enthusiastic, organised and motivated with experience in, or knowledge of healthcare services. Importantly, you will be committed to fully engaging with staff and patients and a wider multi-disciplinary team to conduct high-quality research that is of value to the NHS.
Applicants whose first language is not English must provide evidence that their English language is sufficient to meet the specific demands of their study. The Faculty of Medicine and Health minimum requirements in IELTS and TOEFL tests are: • British Council IELTS - score of 6.5 overall, with no element less than 6.0 • TOEFL iBT - overall score of 92 with the listening and reading element no less than 21, writing element no less than 22 and the speaking element no less than 23.
How to apply
Applicants should complete an online application form and attach the following documentation to support their application.
a full academic CV
degree certificate and transcripts of marks
Evidence that you meet the University's minimum English language requirements (if applicable).
To help us identify that you are applying for this scholarship project please ensure you provide the following information on your application form;
Select PhD in Psychological Sciences as your programme of study
Give the full project title and name the supervisors listed in this advert
For source of funding please state you are applying for an NIHR funded scholarship
---
Funding Notes
This PhD scholarship is available for applicants eligible to pay academic fees at the UK fee rate only. The scholarship will attract an annual tax-free stipend of £15,285 in year one and will increase in line with UK Research Council guidelines each year, subject to satisfactory progress. It will also cover the academic fees at the UK fee rate.
This project is supported by the National Institute for Health Research (NIHR). For more information about the Yorkshire and Humber Applied Research Collaborative https://www.arc-yh.nihr.ac.uk/ and the School of Psychology https://medicinehealth.leeds.ac.uk/psychology 
---
References
Archer JC. State of the science in health professional education: effective feedback. Med Educ. 2010 Jan;44(1):101-8.
Brehaut, J.C., Colquhoun, H.L., Eva, K.W., Carroll, K., Sales, A., Michie, S., Ivers, N. and Grimshaw, J.M. 2016. Practice Feedback Interventions: 15 Suggestions for Optimizing Effectiveness. Ann Intern Med. 164(6), pp.435-441.
Brown, B., Gude, W.T., Blakeman, T., van der Veer, S.N., Ivers, N., Francis, J.J., Lorencatto, F., Presseau, J., Peek, N. and Daker-White, G. 2019. Clinical Performance Feedback Intervention Theory (CP-FIT): a new theory for designing, implementing, and evaluating feedback in health care based on a systematic review and meta-synthesis of qualitative research. Implementation Science. 14(1), p40.
Carver CS, Scheier MF: Control theory: a useful conceptual framework for personality-social, clinical, and health psychology. Psychol Bull. 1982, 92 (1): 111-135.
Colquhoun, H. L., Brehaut, J. C., Sales, A., Ivers, N., Grimshaw, J., Michie, S., Carroll, K., Chalifoux, M., & Eva, K. W. (2013). A systematic review of the use of theory in randomized controlled trials of audit and feedback. Implementation Science, 8(1), 66.
Crommelinck M, Anseel F. Understanding and encouraging feedback-seeking behaviour: a literature review. Med Educ. 2013 Mar;47(3):232-41.
Hysong, S., Best, R., & Pugh, J. (2006). Audit and feedback and clinical practice guideline adherence: Making feedback actionable. Implementation Science, 1(1), 9.
Ivers, N. M., Grimshaw, J. M., Jamtvedt, G., Flottorp, S., O'Brien, M. A., French, S. D., Young, J., & Odgaard-Jensen, J. (2014). Growing literature, stagnant science? Systematic review, meta-regression and cumulative analysis of audit and feedback interventions in health care. J Gen Intern Med, 29(11), 1534-1541.
Ivers, N. M., Sales, A., Colquhoun, H., Michie, S., Foy, R., Francis, J. J., & Grimshaw, J. M. (2014). No more 'business as usual' with audit and feedback interventions: towards an agenda for a reinvigorated intervention [journal article]. Implementation Science, 9(1), 14.
Ivers, N., Jamtvedt, G., Flottorp, S., Young, J. M., Odgaard-Jensen, J., French, S. D., O'Brien, M. A., Johansen, M., Grimshaw, J., & Oxman, A. D. (2012). Audit and feedback: effects on professional practice and healthcare outcomes. Cochrane Database Syst Rev(6)
Kluger AN, DeNisi A: The Effects of Feedback Interventions on Performance: A Historical Review, a Meta-Analysis, and a Preliminary Feedback Intervention Theory. Psychol Bull. 1996, 119 (2): 254-284.
Locke EA, Latham GP: Building a practically useful theory of goal setting and task motivation. A 35-year odyssey. Am Psychol. 2002, 57 (9): 705-717.
Morrison, L., Cassidy, L., Welsford, M. and Chan, T.M. 2017. Clinical Performance Feedback to Paramedics: What They Receive and What They Need. AEM Education and Training. 1(2), pp.87-97.
Sapyta, J., Riemer, M. and Bickman, L. (2005), Feedback to clinicians: Theory, research, and practice. J. Clin. Psychol., 61: 145-153.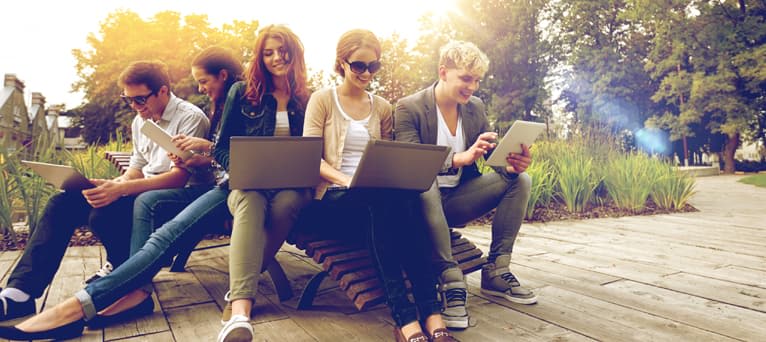 Search suggestions
Based on your current searches we recommend the following search filters.
Check out our other PhDs in Leeds, United Kingdom
Check out our other PhDs in United Kingdom
Start a New search with our database of over 4,000 PhDs