Visual identification, analysis and modelling of sterilising grade filtration for liposome enveloped products
---
Prof Dan Bracewell
No more applications being accepted
Funded PhD Project (European/UK Students Only)
---
About the Project
Supervisors:
UCL: Daniel Bracewell (primary) and Thomas Johnson (secondary)
Pall Biotech: Kalliopi Zourna (primary) and Nigel Jackson (secondary)
Bioprocess challenge the project seeks to address:
Sterile filtration is essential to the manufacture and safety of biological medicines. The performance of these filtration systems is an industrially relevant challenge that continues to evolve along with next generation therapeutics including viral vectors and liposomes. These products can present difficulties during sterile filtration due to their relatively large size leading to retention within the filter structure. The increasing importance of liposomes has been highlighted by the success of Covid-19 mRNA vaccines which are enveloped and delivered in liposomes. In this project we will combine the high-resolution imaging techniques of confocal microscopy and x-ray computed tomography to measure the means of entrapment for biological components within the filter membrane. Understanding these mechanisms will enable a rational approach to determining operating conditions, membrane type and formulation conditions for sterile filtration of these products.
Objectives:
·        Develop imaging approaches to visualise feed material retention for liposome products, formulations in a range of filter types whilst minimising sample interference
·        Identify different foulants in complex formulations as they pass or block the filter
·        Combine information with complementary techniques to determine where and why fouling is occurring to develop predictive models
·        Apply the knowledge gained to various Pall systems, for example pleated sheet cartridges and TFF systems to demonstrate robustness of the research project
Project Description:
Deterioration of performance during sterile filtration of lipid enveloped products e.g. mRNA vaccines is a commonplace issue for industrial scale bioprocesses [1, 2]. At UCL and within the Pall-UCL Centre of Excellence various high-resolution imaging techniques have been successfully used to visualise separation media, including X-ray CT, confocal microscopy, electron microscopy and focused ion beam microscopy. The objective is to characterise the structural features of these materials that determine their bioprocess performance [3-5]. This EngD aims to apply these methods in order to understand Pall sterile filtration separation membrane systems.
Each imaging technique has inherent advantages and limitations, we aim to complement relevant approaches to maximise information gathered. For example combining the capabilities of X-ray CT to measure the 3D structure of the membrane with confocal microscopy to identify fluorescently tagged biological components [5] enables the identification of the regions where those components are trapped within a membrane. These can then be correlated with structural features such as an internal pore size decrease or tortuosity increase. The research will combine the information from these various techniques in order to build towards a mechanistic model [6] to predict sterile filtration membrane performance for liposomes.
Investigating and comparing multiple sterile grade membranes and liposome types during this project will be used to deepen this mechanistic understanding. We are able to make use of the latest microfluidic liposome synthesis technology (developed by Precision NanoSystems) within the project to further this objective.
Benefits for Pall: By gaining a greater understanding why and where foulants interact and accumulate within sterilising grade filters then a more informed decision of optimal operating, membrane and liposome conditions and combinations may be obtained.
These findings may also produce insight into design suggestions for novel membranes that can address issues encountered in terms of handling foulant rich and challenging formulations.
References:
[1]: Gronemeyer et al. (2014), Trends in Upstream and Downstream Process…
[2]: Fallahianbijan et al. (2019), Impact of Protein Fouling on Nanoparticle Capture…
[3]: Johnson et al. (2017), X-ray CT of packed bed chromatography columns…
[4]: Johnson et al. (2018), 3D characterisation of chromatography bead internal structure…
[5]: Jackson et al. (2014), Internal virus polarization model for virus retention…
[6]: Paz-Garcia et al. (2016), 4D analysis of the microstructural evolution of electrodes…
Proposed timeline:
Year 1: UCL MBI, introductory courses and Pall induction. Training on confocal microscopy, liposome production and sterile filtration to combine these three aspects during research.
·        Deliverable: 1st year report demonstrating imaging of membrane liposome fouling
Year 2: Comparison of membranes, operating conditions and liposome characteristics (Precision NanoSystems) to determine impact on processing performance and fouling
·        Deliverables: paper #1 comparison of variables as described above for filtration
Year 3: Overlay data with structural (X-ray CT) and flow imaging, investigate fouled pleated filters, determine variability in foulant accumulation upstream/in-media/downstream.
·        Deliverable: paper #2 characterising location and reason for foulant blockage
Year 4: Complete any remaining studies/publication work and write up thesis
Deliverables: Thesis, any outstanding publications
About UCL Biochemical Engineering:
This project is based in the Department of Biochemical Engineering at UCL, a world leader in bioprocess research creating novel engineering solutions to underpin future biomanufacturing processes.
UCL is one of the top UK research universities. The four-year EngD project is co-funded by the EPSRC and MSD with an enhanced EPSRC Studentship stipend plus London weighting.
Applicant requirements:
The Department of Biochemical Engineering offers PhD skills and sector training.
We are looking for candidates with relevant backgrounds in engineering with an interest the manufacture of biological products. This project is ambitious and challenging, so applicants must hold a degree equivalent to a UK first-class honours, or an upper second-class degree with an aptitude and passion for research.
UCL actively supports equality, diversity and inclusion and encourages applications from all sections of society. We strongly encourage applications from those who are currently under-represented within our research student community: BAME British applicants, applicants with disabilities and older applicants.
The start date for this studentship is Autumn 2021.
How to apply
To apply for this studentship, please send your max. two-page CV and cover letter by email to Professor Daniel Bracewell, project supervisor to arrive no later than 23:59 on Wednesday, 6 October 2021. In addition to this, you must submit your formal application through UCL's Application portal for the EngD in Biochemical Engineering and Bioprocess Leadership course for 21/22 entry by the above deadline. More information about the application process is available on the department's website.
---
Funding Notes
This EPSRC CDT studentship covers the full cost of 'Home' rate tuition fees, plus a tax-free stipend for four years. Annual stipend for 2021/22: £17,609 + £2,800 industry top-up (subject to contract). Eligibility criteria for 'Home' fees at UCL can be found here: https://www.ucl.ac.uk/students/fees-and-funding/pay-your-fees/fee-schedules/student-fee-status.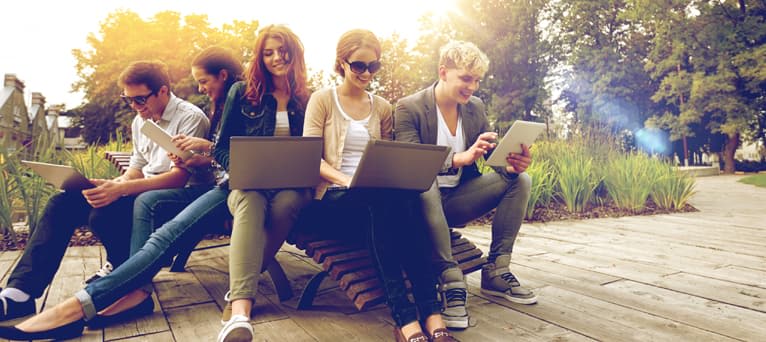 Search suggestions
Based on your current searches we recommend the following search filters.
Check out our other PhDs in London, United Kingdom
Check out our other PhDs in United Kingdom
Start a New search with our database of over 4,000 PhDs