Wastewater sludge to hydrogen via direct biogenic electrolysis
---
Dr Caterina Brandoni

,

Prof N J Hewitt

,

Dr Y Huang

,

Dr P Dunlop
Monday, February 27, 2023
Competition Funded PhD Project (Students Worldwide)
---
About the Project
Wastewater sludge is the by-product of wastewater treatment plants. Currently, 13.5 million tonnes of dry sludge are produced in Europe annually, 1.5 million tonnes in the UK, and further increase has been projected with population growth. Sludge management poses several challenges due to its high liquid-to-solid ratio, which requires thickening and mechanical dewatering and the presence of toxic and environmental pollution compounds. However, sewage sludge is also an interesting feedstock for energy production due to its high organic content. Nevertheless, the sewage sludge environmental impact when not correctly disposed of, the unsustainability of current disposal techniques (like landfilling, storage, and composting), and the health concern towards some of its components for agriculture applications such as fertilisers make it necessary to rethink sludge management in a more sustainable and circular economy framework.
The present research focuses on producing hydrogen from sewage sludge from direct biomass electrolysis. Hydrogen has been defined as a critical fuel to decarbonise the UK and the EU energy sectors by 2050. Therefore, advancement in direct biomass electrolysis for hydrogen production from sludge is of interest to the water and energy industry.
Direct biomass electrolysis can produce hydrogen from biogenic content, like biomass and biowaste. Although the TRL of direct biomass electrolysis is still low (1-3), it has key advantages compared to existing technologies: i) potential high yield of hydrogen (e.g. 0.2 mg of H2 for 1 mg of wasted raw material -Hibino et al., 2018; 15.76 mL hydrogen at a constant current density of 40mA/cm2 after 1 hour from 0.2 gram of corn straw powder- Liu et al., 2016) (ii) low energy demand of about 0.69 kWh per m3 of hydrogen (17% of the energy required by water electrolysis) (Liu et. Al., 2016); (iii) small treatment device footprint; (iv) limited requirement for waste pre-treatment, compared to pyrolysis and gasification; (v) little or no post-treatment requirement for the gas produced (e.g., hydrogen separation, purification).
Furthermore, the CO2 produced at the anode is ready to be used and captured (Chen et al., 2019).
The PhD student will:
· Develop an in-depth literature review of the state of the art of electrochemical technologies, with a focus on direct biomass electrolysis to produce hydrogen from sewage sludge
· Process modelling
· Run a series of experiments using an electrolysis system and real wastewater sludge to assess the potential hydrogen production from sewage sludge and the main parameters influencing the reactions
· Model validation
· Case study analysis to assess the techno-environmental performance of the system for wastewater facilities compared with other existing technologies
---
References
Chen, L., Nakamoto, R., Kudo, S., Asano, S., & Hayashi, J. ichiro. (2019). Biochar-Assisted Water Electrolysis. Energy and Fuels, 33(11), 11246–11252.
Hibino, T., Kobayashi, K., Ito, M., Ma, Q., Nagao, M., Fukui, M., & Teranishi, S. (2018, a). Efficient Hydrogen Production by Direct Electrolysis of Waste Biomass at Intermediate Temperatures. ACS Sustainable Chemistry and Engineering, 6(7), 9360–9368.
Ito, M., Hori, T., Teranishi, S., Nagao, M., & Hibino, T. (2018). Intermediate-temperature electrolysis of energy grass Miscanthus sinensis for sustainable hydrogen production. Scientific Reports, 8(1).
Lepage, T., Kammoun, M., Schmetz, Q. and Richel, A., 2021. Biomass-to-hydrogen: A review of main routes production, processes evaluation and techno-economical assessment. Biomass and Bioenergy, 144, p.105920.
Li, M., Wang, T., Zhao, M., & Wang, Y. (2022). Research on hydrogen production and degradation of corn straw by circular electrolysis with polyoxometalate (POM) catalyst. International Journal of Hydrogen Energy, 47(34), 15357–15369
Liu, W., Cui, Y., Du, X., Zhang, Z., Chao, Z. and Deng, Y., 2016. High efficiency hydrogen evolution from native biomass electrolysis. Energy & Environmental Science, 9(2), pp.467-472.

---
How good is research at Ulster University - Belfast Campus in Architecture, Built Environment and Planning?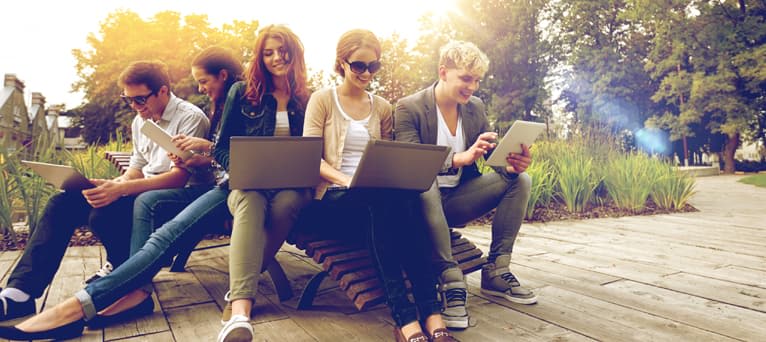 Search suggestions
Based on your current searches we recommend the following search filters.
Check out our other PhDs in Belfast, United Kingdom
Check out our other PhDs in United Kingdom
Start a New search with our database of over 4,000 PhDs