What crystal distortions tell us about rocks and other societally relevant crystalline materials
---
Prof J Wheeler

,

Dr D Mcnamara
No more applications being accepted
Funded PhD Project (UK Students Only)
---
About the Project
Rocks and other societally relevant crystalline materials have formation processes in common: whether we are discussing the crust, the mantle, the whole Earth, rolling steel plate or making an efficient photovoltaic cell, the processes matter. Distortions within individual crystals are a key feature of microstructures. They indicate the presence of linear defects (dislocations) which in turn result from deformation and/or crystal growth during which crystal flaws are introduced. In deformed crystalline materials, dislocation information tells us about the conditions and consequences of deformation, so in Earth science they are valuable for inferring rock evolution. The efficient functioning of artificially grown crystals e.g. for photovoltaics is influenced by the action of dislocations, so we need to understand the circumstances under which dislocations are introduced. In Earth science, growth defects tell us about metamorphic reaction mechanisms and hence rates.
This project will compare and contrast the origins of crystal distortions in rocks (focussed on a field area in southern Spain) and manufactured materials, to better understand what processes control this microstructure development. An electron microscopy technique, Electron Backscatter Diffraction, characterises crystalline material microstructure, including distortions. The "Weighted Burgers Vector" (WBV) method, invented by John Wheeler, enables analysis of EBSD data to extract dislocation information. You will apply this and other methods to rocks to characterise deformation processes and conditions. You will undertake a comparative study on deformed metals to understand similar distortions and their relevance to engineering properties. You will also examine dislocations due to growth in, for example, gallium nitride films which are laser components, and compare to growth features in minerals - currently studied by co-supervisor McNamara. Co-supervisors Pat Trimby and Tim Ruggles will provide fresh insights into analysis techniques and interpretations across a wide range of crystalline materials, and provide datasets from deformed metals and other artificial crystals.
The project will involve a field study of deformed rocks from the Ronda Peridotite, Spain, so the microstructural study can be put in the context of large scale Earth processes. This peridotite is an exhumed piece of lithospheric mantle. The exhumation process will be better understood by examining how the olivine and orthopyroxene deformed on the microscale – the latter mineral is relatively poorly understood. Moreover, this peridotite records mineral reactions as garnet breaks down to spinel and plagioclase – how are reactants and products related? Can we learn from how starting and new crystalline materials are related during manufacturing processes?
The project is timely because the WBV method was commercialised in 2021 and will reach a wide scientific audience to stimulate new ideas. You will benefit from an interdisciplinary approach to scientific problems providing versatility and a wide range of career prospects.
Training
You will learn how to analyse the behaviour of crystalline materials as they grow and/or deform. The focus will be on gathering and analysing EBSD information, and the research will also provide training in gathering chemical data for parts of the project. You will be trained in mathematical and computational methods that are components of such studies. You will have the opportunity to shed new light on how orogens unroof deeply buried rocks, assisted by the field-based experience of three of the supervisors, and provide insight into how minerals behave in societally important geological settings (e.g. energy), and in societally important materials. Generic PhD training will be provided through the Liverpool Doctoral College https://www.liverpool.ac.uk/pgr-development/offering/catalogue/. You will be involved in communicating ideas in different shapes, forms and nomenclature to a wide range of scientists – a valuable and transferable skill.
Candidates should hold or expect to gain a minimum of a 2:1 Bachelor Degree, or a Masters Degree with Merit/Distinction, or equivalent in a discipline focused on Earth sciences.
For any enquiries please contact John Wheeler on: [Email Address Removed]
To apply for this opportunity, please visit: https://www.liverpool.ac.uk/study/postgraduate-research/how-to-apply/ and click the 'Ready to apply? Apply online.'
---
Funding Notes
This competitive funded studentship supports 3.5 years of full-time studies, covering UK fees (https://www.liverpool.ac.uk/study/postgraduate-research/fees-and-funding/fees-and-costs/), annual stipend of £15,843 and a research training support grant of £5000 for the duration of the studies. If you are an international student, you will need to cover the differences in fees.
Shortlisted candidates will have an interview on the 9th of March 2022 (date tbc).
---
References
Mcnamara, D., Pearce, M. A., Wheeler, J. & Prior, D. J. 2012. Fabrics produced mimetically during static metamorphism in retrogressed eclogites from the Zermatt-Saas zone, Western Italian Alps. Journal Of Structural Geology 44, 167-178.
Precigout, J., Gueydan, F., Garrido, C. J., Cogne, N. & Booth-Rea, G., 2013. Deformation and exhumation of the Ronda peridotite (Spain). Tectonics, 32(4), 1011-1025.
Ruggles, T. J. & Fullwood, D. T. 2013. Estimations of bulk geometrically necessary dislocation density using high resolution EBSD. Ultramicroscopy 133, 8-15.
Wheeler, J., Mariani, E., Piazolo, S., Prior, D. J., Trimby, P. & Drury, M. R., 2009. The Weighted Burgers Vector: a new quantity for constraining dislocation densities and types using Electron Backscatter Diffraction on 2D sections through crystalline materials. Journal of Microscopy, 233(3), 482-494.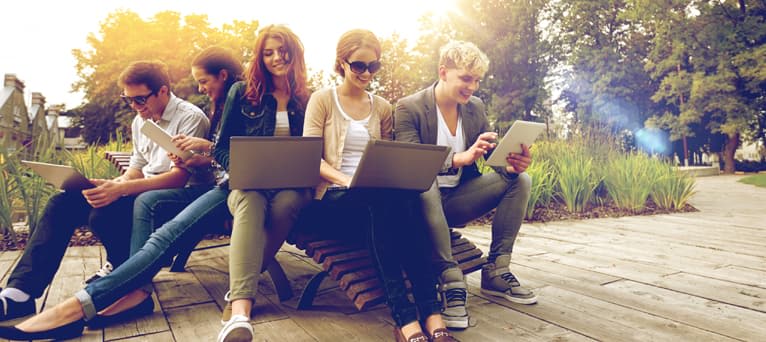 Search suggestions
Based on your current searches we recommend the following search filters.
Check out our other PhDs in Liverpool, United Kingdom
Check out our other PhDs in United Kingdom
Start a New search with our database of over 4,000 PhDs