White Rose BBSRC DTP: Defining the molecular mechanisms of A/B toxin attack and defense using single-molecule bioimaging
---
Prof M Leake

,

Dr C MacDonald
Sunday, January 07, 2024
Funded PhD Project (Students Worldwide)
---
About the Project
We seek an enthusiastic PhD student, from the physical or life sciences, excited about uniting advanced biophysics and cell biology to study how microbial toxins work.
Protein toxins serve as weapons in evolutionary conflicts across biological systems. A number of toxins in the "A/B family" (e.g. tetanus, cholera, anthrax, shiga and diphtheria toxins) cause millions of deaths annually. An example is budding yeast K28 'killer' toxin which is a useful model of clinically relevant A/B toxins. However, the mechanisms of A/B toxin sensitivity and how cells defend against toxin is poorly understood. To investigate these mechanisms, you will develop novel single-molecule bioimaging tools using biophysics in the group of Mark Leake (https://sites.google.com/a/york.ac.uk/mark-leake-group/home) applied to yeast cell strains you will help develop in the MacDonald group (https://www.york.ac.uk/biology/research/developmental-biology/chris-macdonald/) which recently discovered the K28 defence factor, Ktd1 (Andreev et al., PNAS 2023). You will help to explore the hypothesis that endosomally localised Ktd1 works to sequester K28 toxin as it enters cells and directs toxin to the lysosome for degradation.
You will:
1 – learn how to develop new cell strains to characterize vacuolar dynamics in the presence and absence of Killer toxin K28, using a range of fluorescence microscopy in combination with a new pH based reporter for the vacuole (https://doi.org/10.1038/s42255-023-00872-1).
2 learn how to use live cell single-molecule "Slimfield" microscopy (https://pubmed.ncbi.nlm.nih.gov/20023777/) and associated analysis to define membrane organization of Ktd1 in living cells and its oligomeric state, in combination with biochemical approaches.
3 – establish how the biophysical of the vacuole are influenced by the functional activity of the toxin and associated cellular physicochemisty (including molecular crowding, ionic strength, pH, hydrophobicity and local ATP levels) (https://pubmed.ncbi.nlm.nih.gov/34862033/) by developing bespoke 3D spectral imaging and 3D imaging for live cells.
About the DTP
This studentship is offered as part of the White Rose BBSRC Doctoral Training Partnership (DTP) in Mechanistic Biology, which brings together the research of the world-class molecular and cellular bioscience centres at the White Rose universities of Leeds, Sheffield and York.
Our mission is to train excellent bio-scientists who understand how living systems work and can innovate to address global challenges, such as the impact of climate change, a healthier old age, sustainable food production, land use and energy production.
What is on offer?
This is a core studentship for entry in October 2024.
Join us and you will receive a 4-year, funded PhD programme of research and skills training, with cross-disciplinary supervision, plus a structured programme of cohort-wide training and networking events. A highlight is the annual symposium, which is planned and delivered by students.
A unique part of your training will be the Professional Internships for PhD Students (PIPS), where you will spend three months at a host organisation of your choosing, gaining experience of work in a professional environment, and acquiring transferable skills that will be beneficial in your future career.
How to apply – Expression of Interest
Students may apply for up to three projects anywhere in the Doctoral Training Partnership (DTP). Applications will be to the DTP centrally, using an online Expression of Interest (EoI). The EoI will include:
§ CV information; not submitted separately
§ Equality, Diversity and Inclusion (EDI) data
§ Names of two referees
Deadline for EoIs is midnight Sunday 7th January 2024.
Submit EoIs using this link: https://leeds.onlinesurveys.ac.uk/white-rose-bbsrc-dtp-expression-of-interest-form
Shortlisted candidates will be required to make formal applications to the Graduate School at each institution, supplying the necessary paperwork.
Interviews will be held either Friday 2nd and Monday 5th to Friday 9th February, or Monday 19th to Friday 23rd and Monday 26th February 2024, in-person at Leeds, Sheffield and York, with a panel representing all 3 Universities. Shortlisted candidates will be notified of a specific time/date to attend. If you have applied for more than one project and are selected for interview, you will be interviewed only once.
Website: https://www.whiterose-mechanisticbiology-dtp.ac.uk/
Biological Sciences (4)
---
Funding Notes
Appointed candidates will be fully funded for 4 years:
 Tax-free annual stipend at the UKRI rate. The rate for starters in 2023/24 was £18,622. (Rates for 2024/25 starters are not yet available).
 UKRI tuition fees – These are paid directly to the host institution.
 A Research Training and Support Grant
 An allowance for Fieldwork/Conference/Travel
 A Professional Internship for PhD Students (PIPS) allowance
Not all projects will be funded; the DTP will appoint a limited number of candidates via a competitive process.
---
References
Xin Jin, Xiaowei Zhang, Xuejing Ding, Tian Tian, Chao-Kai Tseng, Xinwei Luo, Xiao Chen, Chien-Jung Lo, Mark C Leake, Fan Bai. Sensitive bacterial Vm sensors revealed the excitability of bacterial Vm and its role in antibiotic tolerance. Proc Natl Acad Sci U S A (2023) 120(3):e2208348120.
Sarah Lecinski, Jack W. Shepherd, Kate Bunting, Lara Dresser, Steven D. Quinn, Chris MacDonald, Leake MC. Correlating viscosity and molecular crowding with fluorescent nanobeads and molecular probes: in vitro and in vivo. Interface Focus. (2022) 12(6):20220042.
Jin X, Lee J-E, Schaefer C, Luo X, Wollman AJM, Tian T, Zhang X, Chen X, Li Y, McLeish TCB, Leake MC, Bai F. Membraneless organelles formed by liquid-liquid phase separation increase bacterial fitness. Science Adv (2021) 7:eabh2929.
Cosgrove J, Novkovic M, Albrecht S, Pikor NB, Zhou Z, Onder L, Mörbe U, CupovicJ, Miller H, Alden K, Thuery A, O'Toole P, Pinter R, Jarrett S, Taylor E, Venetz D, Heller M, Uguccion M, Legler DF, Lacey CJ, Coatesworth A, Polak WG, Cupedo T, Manoury B, Thelen M, Stein JV, Wolf M, Leake MC, Timmis J, Ludewig B, Coles MC. 2020. B cell Zone Reticular Cell Microenvironments Shape CXCL13 Gradient Formation. Nature Communications. (2020) 11:3677.
Paine KM, Laidlaw KM, Evans GJO, MacDonald C.
The phosphatase Glc7 controls the eisosomal response to starvation via post-translational modification of Pil1
Journal of Cell Science 2023
Andreev I, Laidlaw KM, Giovanetti SM, Urtecho G, Shriner D, Bloom JS, MacDonald C, Sadhu M.
Discovery of a rapidly evolving yeast defense factor, KTD1, against the secreted killer toxin K28
Proceedings of the National Academy of Sciences 2023
Laidlaw KM, Calder G, & MacDonald C.
Recycling of cell surface membrane proteins from yeast endosomes is regulated by ubiquitinated Ist1
Journal of Cell Biology 2022
Laidlaw KM*, Paine KM*, Bisinski DD, Calder G, Hogg K, Ahmed S, James S, O'Toole PJ, MacDonald C.
Endosomal cargo recycling mediated by Gpa1 and Phosphatidylinositol-3-Kinase is inhibited by glucose starvation.
Molecular Biology of the Cell 2022

Where will I study?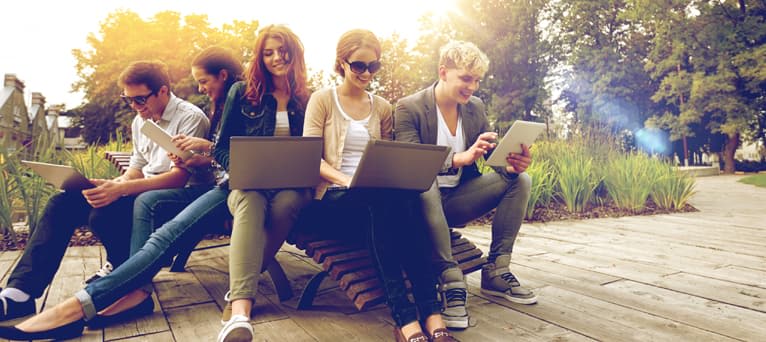 Search suggestions
Based on your current searches we recommend the following search filters.
Check out our other PhDs in York, United Kingdom
Check out our other PhDs in United Kingdom
Start a New search with our database of over 4,000 PhDs