White Rose BBSRC DTP: Engineering Gene Regulatory Networks To Enhance Crop Disease Resistance
---
Prof K Denby

,

Dr Nicola J Patron

,

Dr B R Lichman
Sunday, January 07, 2024
Funded PhD Project (Students Worldwide)
---
About the Project
The aim of this project is to use synthetic biology strategies to engineer crop resistance to fungal pathogens. This will be done by re-wiring a gene regulatory network (GRN) to strengthen plant defenses.
Fungal pathogens are a serious risk to global food security. Lettuce is the most valuable leafy vegetable grown in the UK (£187 million, 2021) but is susceptible to a wide range of pathogens including the fungi Botrytis cinerea and Sclerotinia sclerotiorum. There is an urgent need to develop varieties with enhanced resistance given the economic and environmental costs of pesticides and the prevalence of fungicide-resistant pathogens.
Resistance to these fungal pathogens is quantitative, determined by multiple genes working together within complex GRNs. Using large-scale datasets, we have generated a GRN mediating lettuce resistance (https://doi.org/10.1101/2023.07.19.549542). This identified several transcription factors predicted to have a large influence on transcriptional reprogramming in response to infection. We have experimentally validated these, confirming that the GRN accurately predicts key regulators and target genes.
GRNs contain motifs, such as feedforward/feedback loops, that determine network dynamics and make it challenging to predict phenotypes from gene expression. Rewiring GRNs using synthetic biology can help us understand how phenotypes emerge from the network and inform rational engineering of disease-resistant plants.
This project will use computational and experimental techniques (molecular biology/synthetic biology) to validate regulatory interactions in the GRN and identify important regulatory sequences in the promoters of genes within the GRN. You will use this data to design DNA constructs to re-wire the network, introducing precise mutations or driving expression from new synthetic promoters. You will test the effect of these constructs on expression of genes in the GRN and on disease resistance. This project will advance our understanding of disease resistance and contribute to the production of novel crops for sustainable agriculture.
About the DTP
This studentship is offered as part of the White Rose BBSRC Doctoral Training Partnership (DTP) in Mechanistic Biology, which brings together the research of the world-class molecular and cellular bioscience centres at the White Rose universities of Leeds, Sheffield and York.
Our mission is to train excellent bio-scientists who understand how living systems work and can innovate to address global challenges, such as the impact of climate change, a healthier old age, sustainable food production, land use and energy production.
What is on offer?
This is a core studentship for entry in October 2024.  
Join us and you will receive a 4-year, funded PhD programme of research and skills training, with cross-disciplinary supervision, plus a structured programme of cohort-wide training and networking events. A highlight is the annual symposium, which is planned and delivered by students.
A unique part of your training will be the Professional Internships for PhD Students (PIPS), where you will spend three months at a host organisation of your choosing, gaining experience of work in a professional environment, and acquiring transferable skills that will be beneficial in your future career.
How to apply – Expression of Interest
Students may apply for up to three projects anywhere in the Doctoral Training Partnership (DTP).  Applications will be to the DTP centrally, using an online Expression of Interest (EoI). The EoI will include:
§ CV information; not submitted separately
§ Equality, Diversity and Inclusion (EDI) data
§ Names of two referees
Deadline for EoIs is midnight Sunday 7th January 2024.
Submit EoIs using this link: https://leeds.onlinesurveys.ac.uk/white-rose-bbsrc-dtp-expression-of-interest-form
Shortlisted candidates will be required to make formal applications to the Graduate School at each institution, supplying the necessary paperwork.
Interviews will be held either Friday 2nd and Monday 5th to Friday 9th February, or Monday 19th to Friday 23rd and Monday 26th February 2024, in-person at Leeds, Sheffield and York, with a panel representing all 3 Universities. Shortlisted candidates will be notified of a specific time/date to attend. If you have applied for more than one project and are selected for interview, you will be interviewed only once. 
Website: https://www.whiterose-mechanisticbiology-dtp.ac.uk/
Agriculture (1)
Biological Sciences (4)
Mathematics (25)
---
Funding Notes
Appointed candidates will be fully funded for 4 years:
 Tax-free annual stipend at the UKRI rate. The rate for starters in 2023/24 was £18,622. (Rates for 2024/25 starters are not yet available).
 UKRI tuition fees – These are paid directly to the host institution.
 A Research Training and Support Grant
 An allowance for Fieldwork/Conference/Travel
 A Professional Internship for PhD Students (PIPS) allowance
Not all projects will be funded; the DTP will appoint a limited number of candidates via a competitive process.
---
References
1) McLellan, Harvey, Steinbrenner, Armstrong, He, Clewes, Pritchard, Wang, Wang, Nussbaumer, Dohai, Luo, Kumari, Duan, Roberts, Boevink, Neumann, Champouret, Hein, Falter-Braun, Beynon, Denby & Birch (2022) Exploiting breakdown in nonhost effector-target interactions to boost host disease resistance. PNAS 119 (35) e2114064119 https://www.pnas.org/doi/10.1073/pnas.2114064119
2) Pink, Talbot, Graceson, Graham, Higgins, Taylor, Jackson, Truco, Michelmore, Yao, Gawthrop, Pink, Hand, Clarkson and Denby (2022) Identification of genetic loci in lettuce mediating quantitative resistance to fungal pathogens. Theoretical and Applied Genetics 135, pages2481–2500 doi.org/10.1007/s00122-022-04129-5
3) Hickman, Van Verk, Van Dijken, Mendes, Vroegop-Vos, Caarls, Steenbergen, Van der Nagel, Wesselink, Jironkin, Talbot, Rhodes, De Vries, Schuurink, Denby, Pieterse and Van Wees (2017) Architecture and dynamics of the jasmonic acid regulatory network. Plant Cell 29(9):2086-2105
4) Pink, Talbot, Carter, Hickman, Cooper, Law , Higgins, Yao, Gawthrop, Hand, Pink, Clarkson and Denby (2023) Identification of Lactuca sativa transcription factors impacting resistance to Botrytis cinerea through predictive network inference. bioRxiv https://biorxiv.org/cgi/content/short/2023.07.19.549542v1
• Bian C, Demirer GS, Oz MT, Cai Y, Witham S, Mason GA, Shen R, Gaudinier A, Brady SM*, Patron NJ*. Conservation and divergence of regulatory architecture in nitrate-responsive plant gene circuits. [bioRxiv preprint: https://www.biorxiv.org/content/10.1101/2023.07.17.549299v2
• Cai YM, Witham S, Patron NJ* (2023) Tuning plant promoters using a simple split luciferase method to assess transcription factor-DNA interactions. In press.
bioRxiv preprint doi: https://doi.org/10.1101/2023.02.13.528283
• Vollheyde K, Dudley QM, Yang T, Oz MT, Mancinotti D, Fedi MO, Heavens D, Linsmith G, Chhetry M, Smedley MA, Harwood WA, Swarbreck D, Geu-Flores F, Patron NJ*. An improved Nicotiana benthamiana bioproduction chassis provides novel insights into nicotine biosynthesis. New Phytol. 2023 Jul 24. doi: 10.1111/nph.19141.
• Cai YM, Kallam K, Tidd H, Gendarini G, Salzman A, Patron NJ. Rational design of minimal synthetic promoters for plants. Nucleic Acids Res. 2020 Dec 2;48(21):11845-11856. doi: 10.1093/nar/gkaa682.
Liu C, Smit SJ, Dang J, Zhou P, Godden GT, Jiang Z, Liu W, Liu L, Lin W, Duan J, Wu Q, Lichman BR 2023. A chromosome-level genome assembly reveals that a bipartite gene cluster formed via an inverted duplication controls monoterpenoid biosynthesis in Schizonepeta tenuifolia. Molecular Plant 16: 533–548.
Kamileen MO, Demars MD, Hong B, Nakamura Y, Paetz C, Lichman BR, Sonawane PD, Caputi L, O'Connor SE. 2022. Recycling Upstream Redox Enzymes Expands the Regioselectivity of Cycloaddition in Pseudo-Aspidosperma Alkaloid Biosynthesis. Journal of the American Chemical Society 144: 19673–19679.
Hernández Lozada NJ, Hong B, Wood JC, Caputi L, Basquin J, Chuang L, Kunert M, Rodríguez López CE, Langley C, Zhao D, et al. 2022. Biocatalytic routes to stereo-divergent iridoids. Nature Communications 13: 4718.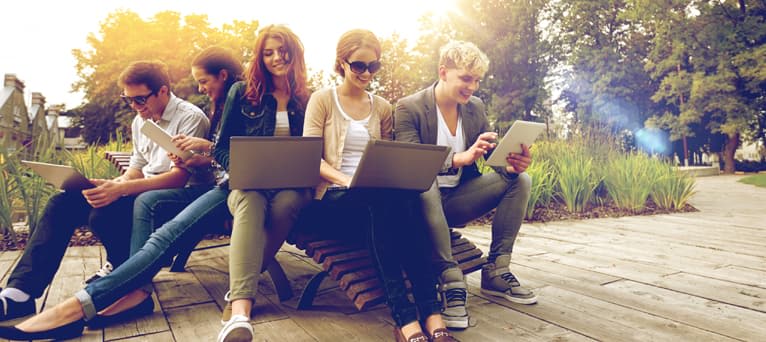 Search suggestions
Based on your current searches we recommend the following search filters.
Check out our other PhDs in York, United Kingdom
Check out our other PhDs in United Kingdom
Start a New search with our database of over 4,000 PhDs