White Rose BBSRC DTP: Engineering nickel hyperaccumulation in biomass crop plants
---
Dr Elizabeth Rylott

,

Prof J Chong
Sunday, January 07, 2024
Funded PhD Project (Students Worldwide)
---
About the Project
Mining activities have released vast amounts of metals into our environment. Plants offer an exciting potential solution to remediate this pollution, and recover valuable metals. An exemplar metal for study is nickel: demand is high and increasing, particularly for use in batteries for electric vehicles, and nickel is also one of the commonest metal pollutants.
In geologically nickel-rich regions, hyperaccumulator plants have evolved to concentrate nickel in their tissues. However, there are no native hyperaccumulator species that will grow vigorously in the swathes of nickel-polluted sites across Northern Europe. Willows (Salix spp.), already grown as biomass crops across temperate regions, are good candidates and although not hyperaccumulators the related tropical willow, Homalium kanaliense is, presenting the opportunity to translate this ability into temperate willows.
You will use a transcriptomics-based approach to perform differential gene expression analysis on nickel-resistant and nickel-sensitive willow lines to identify key transporters, chelators, and associated regulators in nickel uptake and tolerance. Orthologues in H. kanaliense will be identified from recently published RNA-seq comparisons between H. kanaliense and a non-nickel hyperaccumulator H. betulifolium.
Target genes will be characterised by expression in yeast and Arabidopsis, and promising genes stacked and co-expressed using Gateway compatible plant transformation vectors.
The ability of transformed lines to remove nickel from soil and landfill leachate will be tested.
Your research project will include opportunities to liaise with key stakeholders in academia, industry and wider audiences, and travel to international conferences. You will work alongside friendly, supportive and knowledgeable researchers and other PhD students, and assigned a Thesis Advisory Panel of experts ready to help guide you through your PhD. We have a strong postgraduate community and a beautiful campus. CNAP conduct world-class science with real world impact. Join us!
About the DTP
This studentship is offered as part of the White Rose BBSRC Doctoral Training Partnership (DTP) in Mechanistic Biology, which brings together the research of the world-class molecular and cellular bioscience centres at the White Rose universities of Leeds, Sheffield and York.
Our mission is to train excellent bio-scientists who understand how living systems work and can innovate to address global challenges, such as the impact of climate change, a healthier old age, sustainable food production, land use and energy production.
What is on offer?
This is a core studentship for entry in October 2024.  
Join us and you will receive a 4-year, funded PhD programme of research and skills training, with cross-disciplinary supervision, plus a structured programme of cohort-wide training and networking events. A highlight is the annual symposium, which is planned and delivered by students.
A unique part of your training will be the Professional Internships for PhD Students (PIPS), where you will spend three months at a host organisation of your choosing, gaining experience of work in a professional environment, and acquiring transferable skills that will be beneficial in your future career.
How to apply – Expression of Interest
Students may apply for up to three projects anywhere in the Doctoral Training Partnership (DTP).  Applications will be to the DTP centrally, using an online Expression of Interest (EoI). The EoI will include:
§ CV information; not submitted separately
§ Equality, Diversity and Inclusion (EDI) data
§ Names of two referees
Deadline for EoIs is midnight Sunday 7th January 2024.
Submit EoIs using this link: https://leeds.onlinesurveys.ac.uk/white-rose-bbsrc-dtp-expression-of-interest-form
Shortlisted candidates will be required to make formal applications to the Graduate School at each institution, supplying the necessary paperwork.
Interviews will be held either Friday 2nd and Monday 5th to Friday 9th February, or Monday 19th to Friday 23rd and Monday 26th February 2024, in-person at Leeds, Sheffield and York, with a panel representing all 3 Universities. Shortlisted candidates will be notified of a specific time/date to attend. If you have applied for more than one project and are selected for interview, you will be interviewed only once. 
Website: https://www.whiterose-mechanisticbiology-dtp.ac.uk/
Biological Sciences (4)
---
Funding Notes
Appointed candidates will be fully funded for 4 years:
 Tax-free annual stipend at the UKRI rate. The rate for starters in 2023/24 was £18,622. (Rates for 2024/25 starters are not yet available).
 UKRI tuition fees – These are paid directly to the host institution.
 A Research Training and Support Grant
 An allowance for Fieldwork/Conference/Travel
 A Professional Internship for PhD Students (PIPS) allowance
Not all projects will be funded; the DTP will appoint a limited number of candidates via a competitive process.
---
References
Rylott and Bruce NC (2022) Plants to mine metals and remediate land. Science, 377: 1380-1381 doi/10.1126/science.abn6337 (impact factor = 63.7)
Johar P, Rylott EL, McElroy CR, Matharu AS, Clark JH (2022). Biologically bound nickel accelerated depolymerization of polyethylene to high value hydrocarbons and hydrogen. RSC Sustainability, doi.org/10.1039/d2su00001f (impact factor N/A, but selected for Spotlight, by RSC)
Johar P, McElroy CR, Rylott EL, Matharu AS, Clark JH (2022). Biologically Bound Nickel as a Sustainable Catalyst for the Selective Hydrogenation of Cinnamaldehyde. Appl Catal B Environ, 121105 doi.org/10.1016/j.apcatb.2022.121105 (impact factor = 21.4)
Harumain ZA, Parker HL, Muñoz García A, Austin MJ, McElroy CR, Hunt AJ, Clark JH, Meech JA, Anderson CW, Ciacci L, Graedel TE, Bruce NC, Rylott EL (2017). Towards financially viable phytoextraction and production of plant-based palladium catalysts. Environ Sci Technol 51:2992-3000 doi.org/10.1021/acs.est.6b04821 (impact factor = 11.4)
Tao, B., Alessi, A.M., Zhang, Y., Chong, J.P.J., Heaven, S. and Banks, C.J., Simultaneous biomethanisation of endogenous and imported CO2 in organically loaded anaerobic digesters, Appl Energy, 2019, 247: 670-681, doi: 10.1016/j.apenergy.2019.04.058
Alessi, A.M., Tao, B., Zhang, W., Zhang, Y., Heaven, S., Banks, C.J. and Chong, J.P.J., A rapid, sensitive, low-cost assay for detecting hydrogenotrophic methanogens in anaerobic digesters using loop-mediated isothermal amplification, Microorganisms, 2020, 8(5), 740, doi:10.3390/microorganisms8050740
Zhang, W., Alessi, A., Heaven, S., Chong, J.P.J. and Banks, C., Dynamic changes in anaerobic digester metabolic pathways and microbial populations during acclimatisation to increasing ammonium concentrations, Waste Management, 2021, 135:409-419, doi: 10.1016/j.wasman.2021.09.017
Bate, F., Amekan, Y., Pushkin, D. O., Chong, J. P. J. & Bees, M. (2023) Emergent lag phase in flux-regulation models of bacterial growth, Bulletin of Mathematical Biology, 85: 84

Where will I study?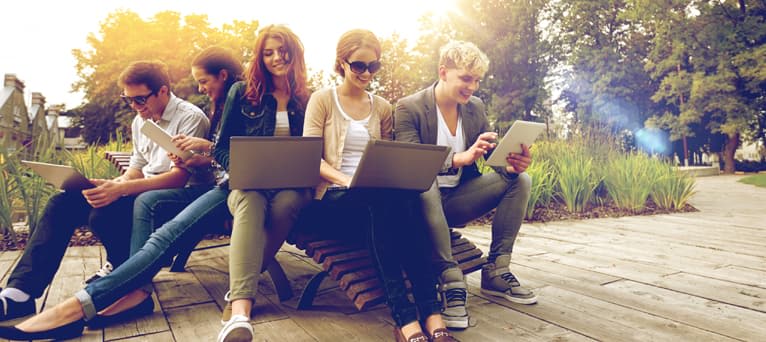 Search suggestions
Based on your current searches we recommend the following search filters.
Check out our other PhDs in York, United Kingdom
Check out our other PhDs in United Kingdom
Start a New search with our database of over 4,000 PhDs