White Rose BBSRC DTP: How does Notch signalling orchestrate enteric nervous system development?
---
Dr A Fletcher

,

Dr A Tsakiridis
Sunday, January 07, 2024
Funded PhD Project (Students Worldwide)
---
About the Project
The proper function of our gut is controlled, in an involuntary fashion, by a complex network of nerves called the enteric nervous system (ENS), also known as the 'second brain'. The ENS is produced in embryos by specialised cell populations known as ENS progenitors. A number of developmental defects (such as Hirschsprung disease) and adult conditions (e.g. Parkinson's disease) are associated with defective ENS development and subsequent dysfunction. It is therefore essential to understand the mechanisms guiding the transition of ENS progenitors toward their derivatives. Notch signalling is a key pathway controlling this process and mutations in its components lead to Hirschsprung disease. In this project, we will employ a systems biology approach, iterating between a human pluripotent stem cell (hPSC)-based in vitro model of ENS development and an in silico computational model, to determine the role of Notch in ENS progenitor biology.
About the DTP
This studentship is offered as part of the White Rose BBSRC Doctoral Training Partnership (DTP) in Mechanistic Biology, which brings together the research of the world-class molecular and cellular bioscience centres at the White Rose universities of Leeds, Sheffield and York.
Our mission is to train excellent bio-scientists who understand how living systems work
and can innovate to address global challenges, such as the impact of climate change, a healthier old age, sustainable food production, land use and energy production.
What is on offer?
This is a core/iCASE studentships for entry in October 2024.
Join us and you will receive a 4-year, funded PhD programme of research and skills training, with cross-disciplinary supervision, plus a structured programme of cohort-wide training and networking events. A highlight is the annual symposium, which is planned and delivered by students.
A unique part of your training will be the Professional Internships for PhD Students (PIPS), where you will spend three months at a host organisation of your choosing, gaining experience of work in a professional environment, and acquiring transferable skills that will be beneficial in your future career.
How to apply – Expression of Interest
Students may apply for up to three projects anywhere in the Doctoral Training Partnership (DTP). Applications will be to the DTP centrally, using an online Expression of Interest (EoI). The EoI will include:
§ CV information; not submitted separately
§ Equality, Diversity and Inclusion (EDI) data
§ Names of two referees
Deadline for EoIs is midnight Sunday 7th January 2024.
Submit EoIs using this link: https://leeds.onlinesurveys.ac.uk/white-rose-bbsrc-dtp-expression-of-interest-form
Shortlisted candidates will be required to make formal applications to the Graduate School at each institution, supplying the necessary paperwork.
Interviews will be held either Friday 2nd and Monday 5th to Friday 9th February, or Monday 19th to riday 23rd and Monday 26th February 2024, in-person at Leeds, Sheffield and York, with a panel representing all 3 Universities. Shortlisted candidates will be notified of a specific time/date to attend. If you have applied for more than one project and are selected for interview, you will be interviewed only once.
Biological Sciences (4)
Mathematics (25)
---
Funding Notes
Appointed candidates will be fully funded for 4 years:
 Tax-free annual stipend at the UKRI rate. The rate for starters in 2023/24 was £18,622. (Rates for 2024/25 starters are not yet available).
 UKRI tuition fees – These are paid directly to the host institution.
 A Research Training and Support Grant
 An allowance for Fieldwork/Conference/Travel
 A Professional Internship for PhD Students (PIPS) allowance
Not all projects will be funded; the DTP will appoint a limited number of candidates via a competitive process.
---
References
CGM Johnson, AG Fletcher, OS Soyer (2022). ChemChaste: Simulating spatially inhomogenous biochemical reaction-diffusion systems for modelling cell-environment feedbacks. GigaScience 11:giac051
L Ruske, J Kursawe, A Tsakiridis, V Wilson, AG Fletcher, RA Blythe, LJ Schumacher (2020). Coupled differentiation and division of embryonic stem cells inferred from clonal snapshots. Phys Biol 17:065009.
F Cooper, R Baker, M Bernabeu, R Bordas, L Bowler, A Bueno-Orovio, H Byrne, V Carapella, L Cardone-Noott, J Cooper, S Dutta, B Evans, A Fletcher, J Grogan, W Guo, D Harvey, M Hendrix, D Kay, J Kursawe, P Maini, B McMillan, G Mirams, J Osborne, P Pathmanathan, J Pitt-Francis, M Robinson, B Rodriguez, R Spiteri, D Gavaghan (2020). Chaste: Cancer, Heart and Soft Tissue Environment. J Open Source Softw 5:1848.
D Ward, S Montes Olivas, AG Fletcher, M Homer, L Marucci (2020). Cross-talk between Hippo and Wnt signalling pathways in intestinal crypts: insights from an agent-based model. Comput Struct Biotechnol J 18:230-240.
Cooper, F., Souilhol, C., Haston, C. Gray, S., Boswell, K., Gogolou, A., Frith, T., Stavish, D., James, B.M., Bose, D.A., Dale, J.K., Tsakiridis, A*. (2023) Notch signalling influences cell fate decisions and HOX gene induction in axial progenitors. bioRxiv. doi: https://doi.org/10.1101/2023.06.16.545269 (Preprint; under Revision in Development).
Saldana-Guerrero, I.M., Montano-Gutierrez, L., Hafemeister, C., Satvish, D., Shaw, L.E., Fetahu, I.S., Wenninger-Weinzierl, A., Sturtzel, C., Souilhol, C., Tarelli, S., Shoeb, M.R., Bernkopf, M., Bozatzi, P., Guarini, M., Bozsaky, E., Buri, M.C., Putz, E.M., Andrews, P.W., Barbaric, I., Bryant, H.E., Distel, M., Taschner-Mandl, S., Farlik, M., Tsakiridis, A*., Halbritter, F*. (2022) Neuroblastoma-associated chromosomal aberrations drive cell identity loss in human neural crest via disruption of developmental regulators. bioRxiv. doi: https://doi.org/10.1101/2022.11.21.515753. (Preprint; under Revision in Nature Communications). *joint corresponding authors.
Gogolou, A*., Frith, T.J.R., Tsakiridis, A*. (2021). Generating enteric nervous system progenitors from human pluripotent stem cells. Current Protocols. 1, e137. doi: 10.1002/cpz1.137.
Frith, T.J.R*, Gogolou, A., Hackland, J.O.S., Hewitt, Z.A, Moore, H.D., Barbacic, I., Thapar, N., Burns, A., Andrews, P.W.A., Tsakiridis, A*., McCann, C*. (2020) Retinoic acid accelerates the specification of enteric neural progenitors from in vitro-derived neural crest. Stem Cell Reports. DOI: https://doi.org/10.1016/j.stemcr.2020.07.024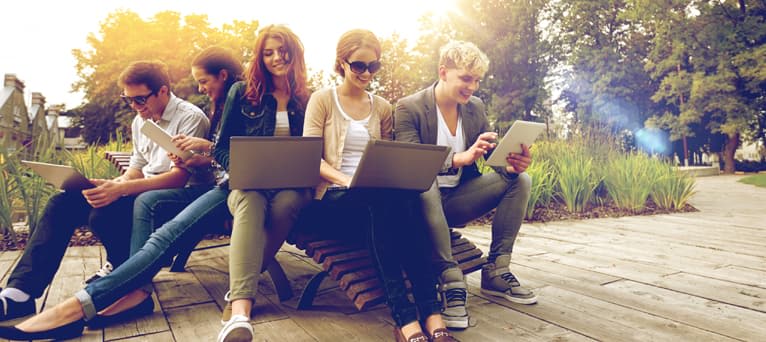 Search suggestions
Based on your current searches we recommend the following search filters.
Check out our other PhDs in Sheffield, United Kingdom
Check out our other PhDs in United Kingdom
Start a New search with our database of over 4,000 PhDs