Who you gonna call? developing rat-to-rat communication interfaces
---
Mr Jared de Bruin
No more applications being accepted
Funded PhD Project (Students Worldwide)
---
About the Project
For instructions on how to apply, please see: PhD Studentships: UKRI Centre for Doctoral Training in Socially Intelligent Artificial Agents.
Supervisors:
Cassandra Sampaio Batista: School of Psychology
Ilyena Hirskyj-Douglas: School of Computing Science
Many rats live in laboratory conditions residing in cages in small groups or alone (such as after surgery, dominance issues, safety, or research purposes). Yet, rats are highly social animals with complex social skills needing the company of others. Rats become attached and form solid bonds and large communities in the wild. Thus, while the research done on laboratory rats is vital to human and animal health, their social living conditions are not always ideal. The main aim of this project is to increase rats' sociality by exploring how rats can use computers that have audio, visual and olfactory output to communicate with other rats. We will then use this output to develop an artificial rat agent to support lonely rats autonomously. While researchers have investigated how rats react to screen systems [1], dog-to-dog interfaces [2] and dog-to-human video interfaces [3], there is no research undertaken around rat-to-rat and rat-to-computer interaction.
Proposed Methods and Outputs
This research is at the intersection of animal-computer interaction and neuroscience, exploring rats' behaviour, brain, vocal analysis, and computer usage. Using novel devices to enable rats to virtually calling, we will look at a) how connecting to other rats virtually can improve a rats life, b) how different modalities (audio, visual and olfactory) support rats' social communication, and c) how rats interact virtually with known and unknown rats. To enable rat-to-rat communication, novel remote calling devices will be developed that facilitate rats to trigger and answer calls. The rats' behaviour and vocal analysis (such as [4]) and brain neuroimaging [5] will be studied to assess the impact of these remote interactions. The results of these studies will inform on how to support rat communication virtually and with virtual agents, and on the impact of rat-computer interfaces on behaviour, social interactions, and brain function and structure. The student will need to apply for a Personal Home Office Licence (PIL) as part of their first year of study and will be working directly with laboratory rats, programming, building devices and encoding the rats' behaviours. The project is of great industrial and academic interest in social behaviour, laboratory and domesticated rodent welfare as it will provide key insights and tools for supporting their social needs.
---
References
[1] Yakura T, Yokota H, Ohmichi Y, Ohmichi M, Nakano T, et al. (2018) Visual recognition of mirror, video-recorded, and still images in rats. PLOS ONE 13(3): e0194215.https://doi.org/10.1371/journal.pone.0194215
[2] Hirskyj-Douglas, I and Lucero, A.(2019). On the Internet, Nobody Knows You're a Dog… Unless You're Another Dog. In 2019 CHI Conference on Human Factors in Computing Systems Proceedings (CHI 2019), May 4–9, 2019, Glasgow, Scotland, UK. ACM, New York, NY, USA. https://doi.org/10.1145/3290605.3300347
[3] Hirskyj-Douglas, I., Piituanen, R., Lucero, A. (2021). Forming the Dog Internet: Prototyping a Dog-to-Human Video Call Device. Proc. ACM Hum.-Comput. Interact. 5, ISS, Article 494 (November 2021), 20 pages. DOI:https://doi.org/10.1145/3488539
[4] Coffey, K.R., Marx, R.G. & Neumaier, J.F. DeepSqueak: a deep learning-based system for detection and analysis of ultrasonic vocalizations. Neuropsychopharmacol. 44, 859–868 (2019). https://doi.org/10.1038/s41386-018-0303-6
[5] Sallet, J., Mars, R.B., Noonan, M.P., Andersson, J.L., O'Reilly, J.X., Jbabdi, S., Croxson, P.L., Jenkinson, M., Miller, K.L., Rushworth, M.F., 2011. Social network size affects neural circuits in macaques. Science 334, 697-700.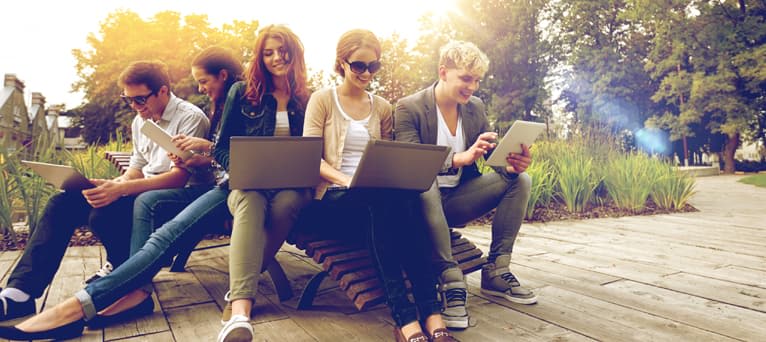 Search suggestions
Based on your current searches we recommend the following search filters.
Check out our other PhDs in Glasgow, United Kingdom
Check out our other PhDs in United Kingdom
Start a New search with our database of over 4,000 PhDs