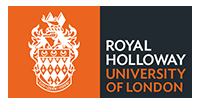 Egham
Visit Website
Website
IP004036
World-class research that expands minds and changes lives
Royal Holloway, University of London
World-class research that expands minds and changes lives
Royal Holloway, University of London, is ranked in the top 25 universities in the UK and the top 300 universities in the world. Through world-class research that expands minds and changes lives, the dedication of our supervisors and the feel of the Royal Holloway experience, ours is a community that inspires individuals to succeed academically, socially and personally.
Our position as one of the UK's leading research intensive institutions is confirmed by the results of the latest Research Excellence Framework (REF), 2014. Royal Holloway sits among the top 25% of universities in the UK for research rated 'world-leading' (4*) or 'internationally excellent' (3*), with 81% of all our research within those categories.
We're acknowledged worldwide for pioneering work across all sectors of the arts, humanities and sciences. We continue to invest in first-class academic staff and facilities, with innovative partnerships in Higher Education, Government and industry in the UK and abroad. Our research helps tackle real-world problems, seeking creative solutions to complex challenges and throwing new light on the world we live in.
We're home to some of the brightest minds across the globe - academics who are collaborating with businesses, government bodies and charities to understand environmental changes, find treatments for diseases and alleviate poverty.
Our research community is also highly regarded. The Information Security Group is recognised as one of only four GCHQ-recognised centres. Our particle physics team helped find the Higgs boson, and we are developing artificial chromosomes to reverse Duchenne's Muscular Dystrophy.

Research environment
Royal Holloway has a vibrant community of over 600 postgraduate researchers undertaking research in all areas of academic disciplines. Alongside expert support from their supervisors, students have access to central facilities (see below).
Our Doctoral School brings students together from all departments to stage interdisciplinary research symposia and social events.
Funding and support
Royal Holloway is a member of several Research Council doctoral training partnerships and centres which offer full funding and training programmes, as well as offering over £4m of funding from the university itself.
We offer a series of short courses to help research students develop broader, transferable skills alongside their research, and training in teaching for research students who wish to pursue this avenue – completion of this leads to Associate Fellowship of the Higher Education Academy.
Our Research & Enterprise team supports all our researchers, providing information and advice on sources of research funding, costing of grant applications, intellectual property rights and starting new business ventures.
Join a unique community
The university was founded by two social reformers who pioneered the ideal of education and knowledge for all who could benefit. Their vision lives on today. We are strengthened by diversity, and welcome students and academics who travel from all over the world to study and work here, ensuring an international and multicultural perspective within a close-knit and historic campus.
Contact our Directors of Graduate Studies

Academic Units