My Mature Student PhD Journey: Clive's Story
Clive's Palmer's PhD journey has not been a straight forward one. He started off his training as a carpenter and then joined the Royal Air Force as an apprentice engineer, fabricating airframes for fast jets and even the Battle of Britain flight. He then studied his undergraduate degree in Outdoor Education and Science as a mature student and taught outdoor education and science from primary school age all the way through to university-level.
He got his PhD in Aesthetic Evaluation of Gymnastics from Liverpool John Moores and is currently Senior Lecturer in Physical Education, Coaching and The Outdoors at the University of Central Lancashire (UCLan).
All the while being a practicing Olympic gymnast, pole vaulter, mountaineer and canoeist, although he's focusing on his teaching and supervising more now! We caught up with Clive to chat about his unique PhD journey.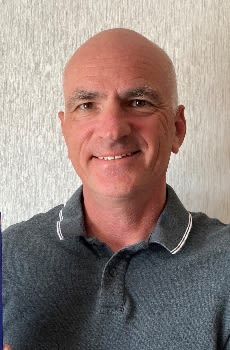 #1 What got you interested in physical education and coaching?
Growing up on Canvey Island, Essex there were lots of opportunities for outdoor pursuits because it's on the coast. As well as the gymnastics and pole vaulting, I could do sea kayaking all the way down the Thames. My secondary school was very proactive for sport; I was a National Schools level athlete, and competing gymnast at what is now known as South Essex Gymnastics Club. My mum ran for Southend Athletics club in the 1950s, and I am a twin, so my early years were very competitive.
While I'd been in the RAF, I'd become a rock climbing instructor, and continued with mountaineering and pole vaulting. I was leading expeditions around Europe and it clicked that I like outdoor stuff and I really enjoyed teaching it. I was watching my groups not only challenge themselves but also take responsibility for each other and becoming more confident with my guidance. So I thought, "I'm good at this, should probably explore it more!"
#2 What made you decide to do a PhD?
It sort of just happened. I started gatecrashing some other classes on the Physical Education degree during my undergraduate Outdoor and Science degree, and the teacher told me about the new Masters in PE they had. He knew I didn't have a PE specific qualification and this programme was tailored to three areas I was interested in. So I did the Masters, really enjoyed it and the teacher invested in me and suggested we do a PhD together. My Masters was around the philosophy of PE and gymnastics so I was able to go straight into my PhD, without changing course so that made it easier. I remember getting my Masters qualification and as I'm coming off the stage, he's there saying that the PhD proposal has been accepted – so I'm straight into it!
#3 What advice would you give to someone who needs help choosing a PhD?
Go with your passion and your interest because it's got to sustain you for up to six years if you're doing it part-time. Either way, full time or part time, it's 'long-haul learning'. And be prepared to read, philosophise and go deep on the subject. If you're just interested in doing it as a tick-box exercise, as a supervisor and as student, you might not enjoy the experience.
#4 Do you think it's important to vary your career?
I think it's absolutely important to vary your career because where folks claim consistency, I see a narrowness. When I look back on what I've done, yes I've been involved in lots of different areas, but there's consistency in what I've done and why I've done it. It has all been centered around physicality and learning.
#5 What was your experience of being a PhD student?
I was incredibly lucky with my supervisor and Director of Studies. They'd been with me since my undergraduate degree. I had no idea of the process, what was going on, what the expectations were around PGR or the university but we had a wonderful relationship and they invested in me.
Looking back I actually had quite an isolated experience. I never really engaged with the Graduate Research School or research community. There was an exercise physiologist who tried to bring students together but I never knew what for so I always felt immediately nervous. But my experience wasn't unhappy because I was very well supported.
#6 What are some of the main concerns you see from PhD students?
Isolation is a big concern for PhD students. To tackle this, I created Clive's Shack during the pandemic, which was a way of bringing together PhD students in one space so they could could connect with each other and discuss what was on their minds in a safe space.
There was a lot of discussion within the Shack about Viva stress, how people have coped with it and what people were asked, what is fair and reasonable to expect to be asked etc.
Data and what to do with it is also a main concern from my PhD students. To be honest, it's the sign of a good project if you feel as though you're almost drowning in data – you wouldn't want it to be the other way around! I coach my PhD students on how to navigate their way through it all.
#7 What did you learn from your supervisor?
My supervisor unwittingly showed me how to be a really good supervisor. He showed so much enthusiasm and investment in me as a person to grow, and shared all his knowledge. I learned the value of developing that relationship. What I take forward from that is an intrinsic interest in the person. They can be the subject specialist, but as a supervisor I don't need to be that – I need to be a specialist in helping them.
#8 What advice would you give to someone who is looking to study a PhD?
Be motivated to write. You have to produce a thesis with writing of publishable standard. A PhD is an academic award you're going for, regardless of what you think you might do with it or what the topic is. And be prepared to throw away those early drafts and find your academic voice.
You can read more about Clive's PhD journey and how he became a PhD supervisor in our other interview. He was also the winner of our PhD Supervisor of the Year category in our Postgrad Awards 2022.
Our postgrad newsletter shares courses, funding news, stories and advice

Last Updated: 06 October 2022