Introducing: Your Lab Partner
This week we had the pleasure to sit down with Maria, one of our previous FindAPhD ambassadors, to discuss her new app - Your Lab Partner. Maria began her PhD journey in 2020 as a Biology student at Kings College, London. Now, she's working hard to make sure lab research is more easily accessible for new and existing students.
What is the app, and how did you come to develop it?
Throughout my years in research, I've made a lot of different mistakes and encountered numerous different problems, starting from not knowing how to approach a new experiment, all the way to realising the initial experimental setup was wrong months into the experiment. Quite frequently I did not have colleagues with the relevant experience to turn to for help. So I wanted to create a tool that would prevent students in the lab making the same mistakes as me. That's how the main goal of the app, Your Lab Partner, came around; to help researchers, no matter their level of expertise, run their experiments more successfully.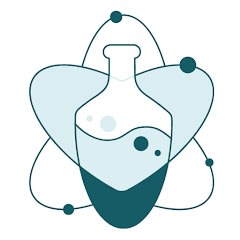 What has been the development journey of the app?
The main part was understanding what resources students needed the most. We initially conducted a survey where we asked "what has been your biggest problem encountered in the lab today". Apart from complaints about lab members and Covid restrictions (we unfortunately can't help with that!) an overwhelming number of responses mentioned how they struggled with finding suitable protocols and needed help executing their experiments.
Taking this feedback on board, we created the initial app version which contains all the features you need to successfully conduct an experiment from start to finish; formula calculators, step by step protocols, unlimited timers, and notes. But having no coding experience, we also had to find programmers, source funding, and create the user interface. Upon completion, the app then needed to be extensively tested to iron out the kinks! With the hard part over with, it was then time for the release. We were able reach out to a group of scientists who had expressed interest in testing the app. Currently we are collecting the initial feedback and responses!
What are some of the biggest mistakes/disasters you've had in the lab?
By far the biggest disaster I have caused in the lab has been setting the centrifuge on fire. I was in my second year of undergrad, having just secured my first summer research placement, and was quickly left to my own devices. I don't think I had actually ever even loaded a centrifuge before, but with all the confidence of an experienced practitioner I loaded it up and proceeded to turn my back to it whilst talking to another undergrad. Like a cartoon, I slowly watched their eyes widen, promptly smelt the smoke and heard the terrible noise of the unbalanced centrifuge. Turning around, I realised my self-confidence had literally gone up in smoke.
I also have to mention all my drowned pipettes, and my unfortunate cells that I accidentally killed due to my inability to properly make the correct concentration of drug stocks.
But honestly, the mistakes that have caused me the most grievance have been the small annoying errors; confusing the protocol order, missing necessary steps and forgetting crucial details which, to my mind, seemed unimportant.
How will this app help other students avoid those mistakes?
Now, Your Lab Partner won't be able to physically stop you from burning a centrifuge, but it shall provide you with the necessary information on how to load it properly! The app provides step-by-step instructions on how to carry out the most frequently utilised experiments, with detailed instructions on how and why each step is done.
If you've never been a fan of math and calculations, it's also got your back there. I've complied the most frequently used formulas with unit conversions, which shall set your mind at rest of whether you have calculated that tricky concentration correctly. From our feedback already, we're pleased to see that this app is serving as a useful tool to assist researchers execute their experiments more efficiently, independently, and with greater success!
How can people get involved and what are your plans for the future?
The App is now available for download for free on the Apple and Android Store! However we realise that there is an extent to how helpful an app on your phone can be! That is why we are currently building an extensive supportive scientific society in which members can turn to each other for advice and swap expertise.
By downloading and creating an account with Your Lab Partner, you shall not only be able to access the app, but also become a part of this community! We are currently working on setting up helpful seminars, trainings, and 1-1 sessions so that we can provide you with all the support you may need during your studies.
Our postgrad newsletter shares courses, funding news, stories and advice
Last Updated: 01 September 2022